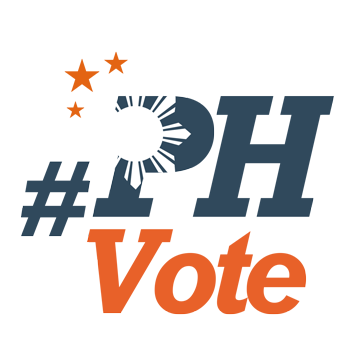 1
Why Grace Poe gave up PH citizenship: Love, 9/11 attacks?

MANILA, Philippines – It was all about love, presidential bet Grace Poe said when earlier asked why she chose to become an American citizen and not just a mere permanent resident or green card holder.
But the camp of Poe cited another reason during oral arguments before the Supreme Court on Tuesday, January 20.
When asked by SC Associate Justice Mariano Del Castillo why Poe had to avail of American citizenship when she could have stayed as a permanent resident or green card holder, her private counsel Alex Poblador said Poe faced a "peculiar" circumstance after the 9/11 terrorist attacks in New York. (READ: SC Justice: Why did Poe give up PH citizenship?)
"Was there an impediment for her to remain as a Filipino citizen? She could just have stayed here like any green card holder. There's no compulsion for her to become an American citizen," Del Castillo asked Poblador.
Just like a US citizen, a green card holder can work and reside in the US, but cannot participate in elections and be part of American juries.
Expounding on his response, Poblador said that after the 9/11 attacks, which supposedly raised suspicions against foreigners and even permanent residents who do not want to become US citizens, Poe opted to become a US citizen on October 18, 2001. She had been a US resident for 10 years. (READ: TIMELINE: Grace Poe's citizenship, residency)
"There was general suspicion against foreigners or permanent residents who refused to become citizens. Because of that situation it was even difficult for permanent residents to find jobs," Poblador explained.
"She was a typical wife, she wanted to help her husband raise and finance a family, so she decided she had to take a job on her own. And the only way to do that was to become a naturalized US citizen," he added.
Love factor
Poe, however, never mentioned the 9/11 attacks – the supposed crucial turning point in deciding to become a US citizen – in the past when asked the similar question. All Poe said was she decided to renounce her Philippine citizenship out of "love" for her family. (READ: Why Grace Poe renounced her Filipino citizenship)
In a September 30, 2015 ambush interview, Poe was asked: "Ma'am may mga nagtatanong po bakit pa kayo nag-US citizen, puwede naman daw green card na lang?"
(Ma'am there are those asking why you decided to be a US citizen when you could just have had a green card?)
Poe answered: "Alam 'nyo po nung kami nag-umpisa mag-asawa, talaga naman sa pag-ibig 'yun... Kasama ko ang aking pamilya, ang aking asawa, nanirahan kami do'n. Totoo naman po, akala ko, bilang isang nanay, talagang suporta sa aking pamilya, sa asawa, na namalagi kami doon, hindi naman 'yun nagkulang ako ng pagmamahal sa bansa."
(You know, when my husband and I started, that was really love. I was with my family, my husband, we lived there. It's true, I thought…as a mother, [it's really to] support my family and my husband that we stayed there. It's not like I lacked love for the country.)
37 days of application period?
Poblador said the 9/11 attacks made Poe decide to become a US citizen. But the application for US naturalization is a long and tedious process. Some, even after staying long in the country, still fail to get the coveted citizenship.
The US Citizenship and Immigration Services, the main government agency that oversees lawful immigration to the US, says the average time it takes to be naturalized is 6 months. There are various steps one needs to accomplish for an application for naturalization – filling out an application form, documentation, interviews, exams, and an Oath of Allegiance, among others.
Yet the senator became a US citizen on October 18, 2001, or only 37 days after the terrorist attacks in the Big Apple.
How was it possible for Poe to have applied for US citizenship after September 11 and be able to take the oath of allegiance, the final step in the process, only 37 days after? Could she have applied earlier? It was never made known when she applied for US citizenship.
Rappler tried to reach Poe, her lawyers, and spokesman for comments on Thursday, January 21. Poe's lawyer Poblador replied to our request a day after.
Poblador repeated what he told the Supreme Court about the 9/11 attacks and the heightened distrust of foreigners who did not secure US citizenship.
When asked if Poe had filed her application even before the 9/11 attacks, Poblador said the senator "might have" already done so.
"Perhaps she may have filed her petition before then (9/11 attacks), but then she had not made up her mind at that point. She just wanted to keep her options open," the lawyer said.
After all, Poblador added, Poe could not stay as a permanent resident or green card holder indefinitely. At some point, he said, she had to decide. And decide she did. – Rappler.com
Who won in the 2016 Philippine elections?
Check out the 2016 official election results through the link below:
Check out the 2016 unofficial election results for the national and local races through the links below
For live updates on the aftermath of the May 9 elections, check out our extensive
2016 Philippine elections
coverage!