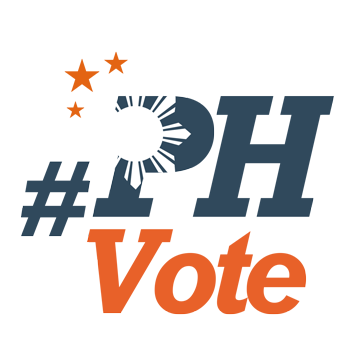 1
Binay takes communion from Pope's envoy at IEC

CEBU CITY, Philippines – A week after he was booed by Cebuanos, Vice President Jejomar Binay attended the opening Mass for a huge Catholic event that began here Sunday, January 24.
Binay received communion from the Pope's representative, Cardinal Charles Maung Bo, who led the opening Mass for the 51st International Eucharistic Congress (IEC). (READ: Pope's envoy at IEC 2016 hits death penalty, abortion)
The Vice President, who is running for president in May, went up the stage to receive communion from Bo. His son, dismissed Makati Mayor Jejomar Erwin "Junjun" Binay, accompanied the presidential candidate.
The opening Mass was streamed live online, with Binay and his son clearly seen.
The Binays went down as soon as they took the host.
Their presence roused members of the media as people lined up for communion and a religious song played in the background.
No 'political event'
Earlier on Sunday, Monsignor Joseph Tan of the Archdiocese of Cebu said that while the IEC is open to everyone, the Catholic Church "will make sure that the IEC will not become a political event."
Tan told reporters: "We expect some people running for office will be present, but they will be treated as pilgrims. They will not be given time to air their platform."
"Rest assured this will not become a platform for politics," he said, a few hours before Binay received communion from Bo.
A high-profile event, the IEC draws the biggest names in the Catholic Church to talk about the most important form of worship for Catholics: the Eucharist, better known as the Mass. (READ / WATCH: IEC 2016: Terrorism, climate change seen on agenda)
Days before the IEC, Cebuanos booed Binay during an event held in line with the Sinulog religious festival.
Binay blamed the incident on the ruling Liberal Party. – with reports from Ryan Macasero/Rappler.com

Who won in the 2016 Philippine elections?
Check out the 2016 official election results through the link below:
Check out the 2016 unofficial election results for the national and local races through the links below
For live updates on the aftermath of the May 9 elections, check out our extensive
2016 Philippine elections
coverage!