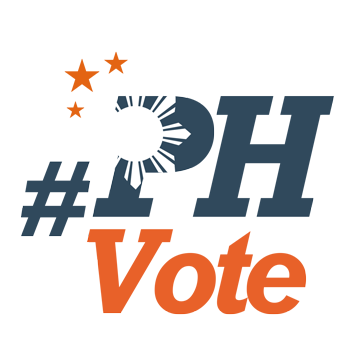 2
MovePH brings #TheLeaderIWant forum to Eastern Visayas
MANILA, Philippines - In November 2013, Super Typhoon Yolanda (Haiyan), then the strongest typhoon to hit land, massively devastated the region and left thousands dead.
Many residents and critics complain about the "slow" rehabilitation process though officials claim otherwise.
The disaster worsened poverty in Eastern Visayas. The region registered the 3rd highest percentage of poverty incidence among families in 2012 – about 37.2%. Its 6 provinces heavily rely on agriculture, fishery, and forestry, but these sectors have been severly damaged due to recent disasters.
Voters in Eastern Visayas want to articulate these issues facing the regon today. More importantly, they want to know how candidates will address their pressing concerns.
As of May 2013, there were around 2,573,030 registered voters in Eastern Visayas. While it is not considered a vote-rich region, the province has recorded a high voter turnout with 83.45% as of the last national elections.
#PHVote Challenge

In May 2015, Rappler launched #PHVote: The Leader I Want, the theme of our 2016 presidential elections coverage. To empower the Filipino youth in choosing the leaders the country deserves, Rappler and its civic engagement arm, MovePH, held #PHVote forums across the Philippines in 2015.
After conducting forums and hearing the issues of Davao, Cebu, and Cagayan de Oro, we are going to Eastern Visayas!
#PHVote Challenge: Eastern Visayas' #TheLeaderIWant will be held from 9am to 3:30pm on Thursday, February 4, at the Southern Leyte State University in Sogod, Southern Leyte.
Organized in partnership with the Regional Tertiary Schools Press Conference (RTSPC) and the Southern Leyte State University, the forum will kickstart the 3-day gathering.
Below is the program:
Time

Activity

8:00

Registration

9:00

Invocation and National Anthem

9:10

Welcome Address

Dr Prose Yepes

President, Southern Leyte State University

9:25

Introduction of Participants

Professor Ulderico Alviola

RTSPC 2016 Convenor

9:35

#PHVote: The Leader I Want

Maria Ressa

Rappler CEO and Executive Editor

10:30

Q and A with Maria Ressa

10:45

Intermission Number

SLSU Chorale

11:00

Disaster Reporting and Finding Sustainability

Rupert Ambil

MovePH Executive Director

12:00

Lunch Break

1:00

Moving the Philippines through citizen journalism

David Lozada

MovePH Multimedia Reporter

1:30

Telling the Story of the Nation through Social Media

Raisa Serafica

MovePH Social Media Producer

2:00

Q and A with Rupert Ambil, David Lozada, and Raisa Serafica

2:30

Take the #PHVote Challenge!

Raisa Serafica and David Lozada

3:00

Open Forum

Dr Dominador Paglinawan

LNU Publication Adviser
Join us!
Those interested to join the 3-day #RSPC2016 can sign up here.
Only #PHVote: Eastern Visayas' #TheLeaderIWant is open to the public. Those interested to take part in the forum but won't join the other RSPC events need to sign up in the eventbrite link below.
We also invite participants to sign up in the #PHVotechallenge upon registration for a chance to win amazing prizes! – Rappler.com
If you have any questions, please contact David Lozada via david.lozada@rappler.com or Derek Alviola via derek.alviola@rappler.com.
Who won in the 2016 Philippine elections?
Check out the 2016 official election results through the link below:
Check out the 2016 unofficial election results for the national and local races through the links below
For live updates on the aftermath of the May 9 elections, check out our extensive
2016 Philippine elections
coverage!