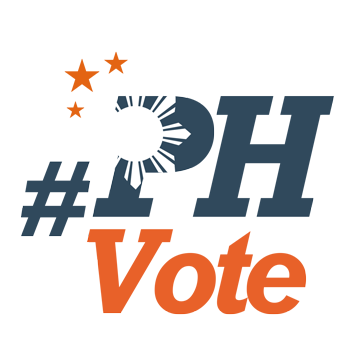 1
Chief Justice Sereno: We have rich domestic law on foundlings

MANILA, Philippines (UPDATED) – The camp of Senator Grace Poe has been citing applicable international laws in arguing that foundlings like her are considered natural-born citizens – the citizenship requirement for those seeking the presidency.
But Chief Justice Maria Lourdes Sereno said that by discussing the international law, her lawyers may have missed "the richness of domestic law itself."
"It is possible that you may have limited your view in that, you didn't see that we have so many lofty doctrines, decisions, and thinking that are already here in domestic law," Sereno told Poe's counsel, Alex Poblador on Tuesday, January 26.
The High Court heard oral arguments for the second day on Poe's disqualification case.
"We actually needed to deepen our understanding of ourselves as a people…. These very good provisions or doctrines that have been laid down by the Supreme Court for decades about construing and interpreting the life of the Constitution, that actually has a rich repository of ideas through which to draw insights from," the Chief Justice explained.
The SC is hearing oral arguments on the consolidated petitions filed by Poe seeking for a reversal of the Commission on Elections decision to cancel her certificate of candidacy for president in the 2016 elections. (READ: Supreme Court justices raise doubts on Poe's residency)
Two other SC justices challenged Poblador for citing international laws, including the 1930 Hague Convention and the 1961 Convention on the Reduction of Statelessness.
Senior Justice Antonio Carpio asked Poblador about how many countries ratified the 1930 Hague Convention.
"[When the Convention] took effect [in 1937], only 10 countries have ratified it. Many states did not join the league of nations, like the Philippines and United States. Seventy-four (74) independent states were members.... So only 10 out of 74…. only 13.5% have ratified the convention at that time," Carpio said.
He continued the interpellation, noting that by the time Grace Poe was born in 1968, only 22 out of 193 member-states had ratified the Hague Convention, or just 11.4%.
"That's beside the point," Poblador answered. "General practice does not mean majority."
"You are saying that 11% of the countries would represent generally accepted principles of international law?" Carpio asked.
"Yes, it can be, if it is extensive over a wide area and is representative. Furthermore, I think the Supreme Court has not interpreted generally accepted principles of international law only as international customary law," Poblador again answered.
"The Supreme Court also considers principles in treaties to which the Philippines is not a party as generally accepted principles of international law if they're aligned with certain basic principles in our Constitution."
Poblador argued that generally accepted principles of international law can be based on a regional treaty or a regional practice.
But Carpio asked Poblador to explain in their memorandum why their camp believes regional principles of international law bind the Philippines, when the country "does not want to follow" many regional principles.
Associate Justice Teresita Leonardo-de Castro said the convention is "not self-executing" and, in fact, its provision states how the nationality of a foundling can be conferred "by virtue of a law."
Poblador disagreed and cited the intent of the framers of the 1935 Constitution that foundlings are already natural-born citizens.
De Castro also cited provisions of the 1961 Convention on the Reduction of Statelessness, including one that says the contracting state must provide grant for nationality by operation of law.
"You tell us, what Philippine law grants natural-born citizenship to foundlings, and under what conditions? You're invoking international laws, so you have to show there is compliance with all these provisions of international law in so far as a foundling is concerned," the justice told Poblador.
Both Carpio and De Castro are members of the Senate Electoral Tribunal (SET), where majority voted that Poe is a natural-born citizen under the 1935 and 1987 Constitutions.
The two, along with Associate Justice Arturo Brion, voted against Poe at the SET.
In their dissenting opinions at the SET, Carpio and De Castro argued that none of the conventions used by Poe to prove her natural-born status automatically grant Philippine citizenship to a foundling at birth.
The oral arguments will resume next Tuesday, February 2. – Rappler.com
Who won in the 2016 Philippine elections?
Check out the 2016 official election results through the link below:
Check out the 2016 unofficial election results for the national and local races through the links below
For live updates on the aftermath of the May 9 elections, check out our extensive
2016 Philippine elections
coverage!