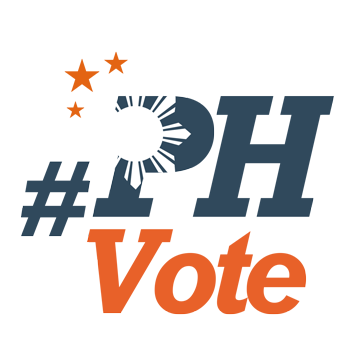 1
In animated TV ad, Duterte 'strikes' down crime, corruption

MANILA, Philippines – Another political advertisement for Rodrigo Duterte focuses on his determination to rid the country of the criminals and the corrupt without showing his face even for a second.
The 15-seconder that first aired on Thursday night, January 27, on national television, showed 7 bowling pins representing different types of wrongdoers – from drug traffickers to members of the 'Martilyo' gang, to corrupt politicians.
A bowling ball with "Duterte" written on it rolls into the scene taking the bowling pins down one by one. Each fallen pin leaves behind a puddle of blood. In fact, some blood "splatters" on the "camera lens."
Then text on a black screen appears: "Kapag ang krimen ay hindi pinansin ng pamahalaan…nasa panganib ang mamamayan." (When crime is ignored by the government, citizens are in danger.)
Like a political ad uploaded on Youtube on the same night, this ad is devoid of Duterte's image and voice.
According to sources, this is just how Duterte likes it. Reportedly, his specific instruction for political ads paid for by his campaign team is that they show no image of him.
Instead, the ad emphasizes Duterte's hardline stance against crime. In speeches, he has proclaimed the offenders represented by the bowling pins as his sworn enemies, saying he would use all the powers of the presidency to put them behind bars.
He and his running mate Senator Alan Peter Cayetano are running on a platform focused on fighting crime and improving the economy.
They have promised to crack down on crime in 3 to 6 months, establish special criminal courts, and increase the salaries of police.
But not everyone is sold on his iron-fisted approach to fighting crime. Government officials and human rights advocates say his years as Davao City mayor have been tainted by vigilante-style killings of petty criminals.
His statements supporting the extermination of criminals, especially drug lords, has reinforced his image of being affiliated with the so-called Davao Death Squad. (READ: 22 things to know about 'Duterte Harry')
Duterte has denied the accusations, challenging critics to produce evidence linking him to the group. Recently, he has also clarified that he would only kill criminals if they put up a violent resistance and if the lives of law enforcers are threatened. – Rappler.com
Who won in the 2016 Philippine elections?
Check out the 2016 official election results through the link below:
Check out the 2016 unofficial election results for the national and local races through the links below
For live updates on the aftermath of the May 9 elections, check out our extensive
2016 Philippine elections
coverage!