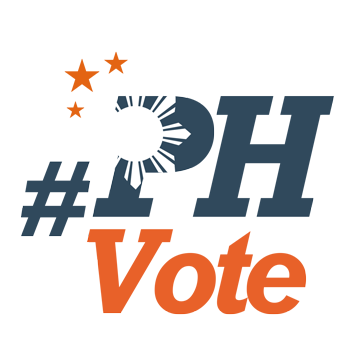 1
ARMM had most 'overspending' candidates in past elections

MANILA, Philippines – During election season, cash flows among the moneyed in the Autonomous Region in Muslim Mindanao (ARMM).
In 2010 and 2013, ARMM had the highest number of candidates who "overspent" during the campaign period, data from the Commission on Election (Comelec) showed.
Number of filed overspending cases in ARMM
as of January 19, 2016

Source: Comelec

2010

2013

Total

141
224
365
Under the Omnibus Election Code, candidates cannot go beyond their prescribed expenditure limits:
Presidential and Vice-Presidential candidates with support from a political party: P10/voter

Other candidates with support from a political party: P3/voter
Independent candidates: P5/voter
Political parties and party-list groups: P5/voter
To determine a local candidate's spending limit, multiply the number of registered voters in their province or municipality by P3 or P5, depending on whether they are supported by a party or not.
For example, if a candidate supported by a political party runs for governor of the province of Basilan, their spending cap is P4.6 million.
Number of registered voters in the constituency x Authorized expense per voter
= Total amount of spending allowed for election campaign

236,050 registered voters in Basilan x P3
= P4,576,566 as the candidate's spending cap
Loopholes
"Unfortunately, we cannot release the names of these [ARMM] candidates without final judgment," lawyer Maze Lutchavez-Vergara of the Comelec Campaign Finance Office told Rappler.
When will the final judgment drop?
"It will take a long time," Vergara said, explaining that after the cases go through the Comelec en banc, they still have to be filed in regular courts.
As of January 2016, there are 1,629 overspending cases nationwide, according to the Comelec.
Next to ARMM, the National Capital Region had the most number of cases.
Campaign overspending cases as of January 2016





Source: Comelec

Region
2010
2013
Total

ARMM

141
224
365

CAR

122
92
214

NCR

16
7
23

1

45
36
81

2

61
36
97

3

29
24
53

4-A

52
64
116

4-B

28
44
72

5

59
20
79

6

38
23
61

7

51
33
84

8

71
52
123

9

42
18
60

10

59
33
92

11

16
8
24

12

17
8
25

13

40
20
60

Total

887

742

1,629
So far, there are only 29 cases ready to be filed before regular courts. Only then could they be elevated to the Court of Appeals and finally resolved at the Supreme Court.
"The process is super long, so our joke is that candidates might already be dead and yet the case is still unresolved," Vergara quipped.
All pending overspending cases involve local candidates, according to the Comelec. One example is former Laguna governor Emilio Ramon "ER" Ejercito.
Laguna gubernatorial candidates in 2013 were only allowed to spend a maximum of P4.5 million each. Ejercito, however, already spent P6 million on a single television advertisement.
In May 2014, the Comelec en banc disqualified Ejercito for campaign overspending. In February 2015, the SC upheld Ejercito's disqualification.
Under the law, any election offense merits imprisonment for one to 6 years, disqualification from holding public office, and removal of one's right to vote.
The provision on disqualification, however, is vague. "There's no indication if disqualification is perpetual if [the candidate was guilty of] overspending," said Vergara.
Some Filipinos deem the rules on campaign spending flawed. But the Comelec, some advocates point out, is not entirely at fault since it is only following the law.
What is needed, they say, are electoral reforms.
Irony?
As of 2012, ARMM had the highest poverty incidence among families across all regions, based on data from the National Statistical Coordination Board (NSCB).
Poverty in the region has increased in the past 6 years.
ARMM poverty incidence among families




Source: NSCB

2006

2009

2012

40.5%
39.9%
48.7%
Many of its provinces have remained among the country's poorest for years, government statistics show.
Apart from poverty, several other issues swath ARMM such as hunger and nutrition problems, armed conflict, and poor infrastructure.
Some remote areas in the region also do not have access to basic social services like education and health, with women and children bearing much of the burden.
Given such conditions, there is irony in the way candidates splash millions of pesos during campaigns, critics say.
As for the upcoming elections, the Comelec Campaign Finance Office vows to keep a tighter watch over candidates' spending from February 9 to May 7. – Rappler.com
To reach the Comelec Campaign Finance Office, contact 525-9334.
Know of any election-related wrongdoings? Use the #PHVoteWatch map to report vote buying and vote selling, campaign finance anomalies, election-related violence, campaign violations, technical glitches, and other problems observed among communities.
Together, let's each find #TheLeaderIWant and agree on who we want. To volunteer for any of these efforts, email us through move.ph@rappler.com.
Who won in the 2016 Philippine elections?
Check out the 2016 official election results through the link below:
Check out the 2016 unofficial election results for the national and local races through the links below
For live updates on the aftermath of the May 9 elections, check out our extensive
2016 Philippine elections
coverage!