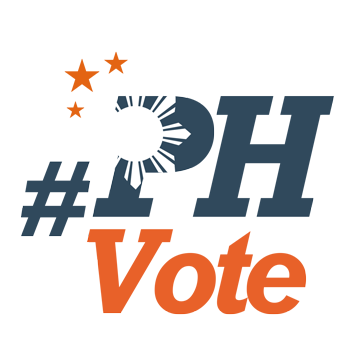 1
LP senatorial bet Recto joins Poe, Escudero in CDO

MANILA, Philippines – Liberal Party senatorial candidate Ralph Recto joined the tandem of Senators Grace Poe and Francis Escudero on Saturday, January 30, at a convention of motorcycle owners in Cagayan De Oro City.
Poe, Escudero, and Recto were in the city to attend the Karancho National Convention. The tandem was also joined by their senatorial bets Valenzuela Representative Sherwin Gatchalian, Bayan Muna Representative Neri Colmenares, and Manila Vice Mayor Isko Moreno.
The LP-led coalition earlier said shared candidates from the administration slate should not be seen on stage with the presidential and vice presidential bets that accommodated them as guests.
The reelectionist senator is a shared candidate of the administration and the Team Galing at Puso of Poe and Escudero.
So direct was the caution that Recto skipped the proclamation of the complete Poe-Escudero slate in October. He just sent his son Ryan Christian to speak on his behalf at the Club Filipino in San Juan.
'Shouldn't be an issue'
Recto said he went to CDO "on [his] own" to meet his supporters and to accept the endorsement from his Karancho friends.
Recto is positive that sharing the stage with Poe and Escudero would not be an issue with his party. After all, he said, he joined local LP leaders in assemblies aside from the convention.
"It shouldn't be. I was wearing [the] yellow Liberal Party shirt with LP logo, my official party colors. I also visited our local LP candidates from the city led by Mayor Oca Moreno and LP Congressman [Peter] Unabia. Went to other LP barangay assemblies," he said.
Asked if he informed the party of the event situation beforehand, Recto said there was no need for that, maintaining he did not violate LP rules.
"No, I did not think it was needed. Like I said, I went by myself and wore my LP colors. It was a convention and not a political rally," Recto said.
"I have many political friends and supporters from Cagayan de Oro. Karancho is a bikers group. I started riding motorcycles since high school. It's a bikers club," the senator added.
Rappler tried to reach Marikina Representative Miro Quimbo, spokesman of the LP-led coalition, but to no avail. It was Quimbo who earlier cautioned the party's shared candidates. (READ: LP-led coalition sets rule for shared senatorial candidates)
A day after, however, he told Rappler there are "no hard and fast rules" covering their shared bets as long as their endorsements don't "conflict with the coalition." – Rappler.com
Who won in the 2016 Philippine elections?
Check out the 2016 official election results through the link below:
Check out the 2016 unofficial election results for the national and local races through the links below
For live updates on the aftermath of the May 9 elections, check out our extensive
2016 Philippine elections
coverage!