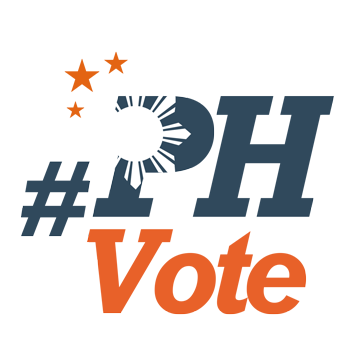 5
#PHVote throwback: LP spent the most in past campaign

MANILA, Philippines – As election day nears, let's look back at how much political parties shelled out in past campaigns.
Among political parties with presidential bets in 2016, the Liberal Party was the biggest spender in the 2010 presidential election, while PDP-Laban spent the least.
LP even outspent the administration party at the time, Lakas-Kampi-CMD led by then president Gloria Macapagal Arroyo. The party, which had for its presidential standard-bearer, Gilbert Teodoro, spent a lower P130.7 million.
Past campaign spending of political parties with presidential bets in 2016

Source: Comelec

Political Party
Election Year
Total expenditure
Liberal Party
2010, national
P158.1 million
People's Reform Party
2010, national
P117.5 million
PDP-Laban
2010, national
P4.99 million
Hugpong sa Tawong Lungsod
2013, local
P1.99 million
In 2016, will LP, now the administration party, once again spend millions, expecting a return on investment? (READ: Some candidates dishonest in campaign spending)
LP (Liberal Party)

Roxas is LP's current standard bearer.
In 2010, Roxas gave way to Aquino after the death of former president Corazon C. Aquino. Roxas settled for the vice presidency but lost.
LP spent around P158.1 million, with 99.7% going to media ads. According to its SOCE, all funding came from contributions.
Topping the list of contributors is Roxas himself at P38.8 million. (READ: Roxas spent the most in past campaign)
Businessmen Ramon Cojuangco Jr and Augusto Serafica gave P10 million each, while local politicians Bernardy Dy and Renato Yap also chipped in P10 million each.
As individual candidates, Roxas spent P279.4 million for his vice-presidential bid, while Aquino spent twice as much, shelling out P403.1 million.
Three of LP's senatorial bets got seats: Franklin Drilon, Ralph Recto, and Teofisto Guingona III.
PDP-Laban (Partido Demokratiko Pilipinas-Lakas ng Bayan)

PDP-Laban is Binay's former party before forming UNA. It is also Rodrigo Duterte's current national party.
In 2010, Binay ran for vice-president under PDP-Laban, beating Roxas.
Six years later, the two men are once again vying for the same position. This time, for the highest seat in the land.
PDP-Laban spent a little less than P5 million for campaigns. Such amount is very small compared to other parties. For this reason, some Filipinos are asking if PDP-Laban filed an accurate and truthful SOCE.
In this year's election, will the party allocate more funds for its campaign?
PDP-Laban's funds were all sourced from only two contributors: James Tiu and his wife Anne Lorraine Buencamino. They contributed P2.5 million each.
Also in 2010, husband and wife donated P15 million to Binay's campaign, making them his top contributors. They, too, are tangled in controversy. James is the younger brother of Antonio Tiu, identified as "Binay's dummy" in the alleged overpriced Makati City Hall Building controversy. (READ: How did Binay fund his 2010 campaign?)
Antonio Tiu has also claimed he own the 350-hectare farm in Batangas that, critics say, actually belongs to Binay.
A big chunk of the party's funds went to production of print materials and compensation of campaign staff. The rest were spent on office rentals, communications, and transportation.
In its SOCE, PDP-Laban said it did not spend a cent on broadcast media advertisements, but forked out only over P300,000 on newspaper ads.
Its presidential bet, Joseph Estrada, spent P112.5 million on television and radio ads alone, yet lost to President Benigno Aquino III. Meanwhile, Binay dished out P201 million on ads.
None of its senatorial bets made it.
Hugpong sa Tawong Lungsod

Hugpong sa Tawong Lungsod is a Davao City-based local political party founded by Duterte in 2011.
In 2013, Duterte's party spent a little less than P2 million for campaigning, sourcing funds from 3 contributors:
Lorenzo Te Jr, General manager of Honda Cars Davao
Samuel Uy of Davao farms and Davao Import Distributors Inc
Lawyer and businessman Joel Babista
The party spent only less than half of its allowed spending limit, with majority going to political meetings, rallies, and employment of poll watchers and counsel.
According to its SOCE, the party did not spend on media ads.
PRP (People's Reform Party)

Miriam Defensor Santiago is part of the People's Reform Party (PRP). Her political bid in 2016 is her 3rd attempt at presidency.
PRP first placed their bet at Santiago in 1992, losing to Fidel V. Ramos. In 1998, PRP again endorsed Santiago, only to lose to Estrada.
In 2010, Santiago won as senator. That year, her party spent P117.5 million on campaigns, coming mostly from contributions and some personal funds of candidates.
Its biggest contribution came from businessman Enrique Razon, head of the International Container Terminal Services Inc. He is the country's 5th richest man, according to the 2015 Forbest list.
Razon contributed P40 million.
The rest of the party's funds were "gathered" by 5 individuals. Its SOCE, however, does not disclose where the gathered contributions specifically came from.
Most of the funds went to media ads and campaign materials.
Meanwhile, Grace Poe ran as an independent senatorial candidate in 2013. She spent a total of P124.4 million on her campaign, with most of it coming from her mother and businessmen friends.
The Philippines has a multi-party system under the 1987 Constitution, giving voters a wide array of choices come election. Perhaps, too many choices, some might think. (READ: Strange 2016 poll circus exposes weak parties)
Political parties may split campaign funds among their slate, as long as they do not exceed the spending cap:
How much can a political party spend on campaigns during the 2010 elections?

Source: Comelec

Number of registered voters in 2010
Authorized spending per voter
Spending limit
50,723,733
P5
P253.6 million
While electoral reform advocates are still split on whether campaign spending limits should be increased or maintained, they are united in pushing the Comelec to strengthen its mechanisms in monitoring, evaluating, and penalizing candidates who circumvent campaign finance policies. – Rappler.com
Is your candidate following campaign finance rules? Have you seen suspiciously extravagant campaigns? Let us know, e-mail us at move.ph@rappler.com. Stay vigilant, own your vote!
To reach the Comelec Campaign Finance Office, contact 525-9334.
Who won in the 2016 Philippine elections?
Check out the 2016 official election results through the link below:
Check out the 2016 unofficial election results for the national and local races through the links below
For live updates on the aftermath of the May 9 elections, check out our extensive
2016 Philippine elections
coverage!