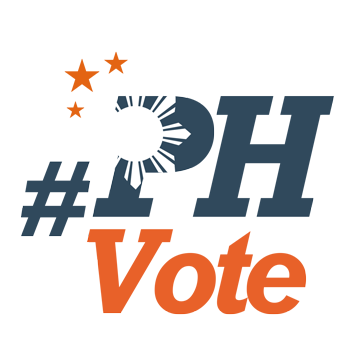 1
Campaign Trail: Where the candidates are, Feb 1-7

MANILA, Philippines – (11th UPDATE) A week before the start of the official campaign period for national positions on February 9, candidates for president and vice president are combing areas with the biggest voting populations.
For the week of February 1-7, they are scheduled to go around Metro Manila and to nearby Central Luzon and Southern Luzon. There was also a trip to Bicol early in the week.
Interestingly, Grace Poe, one of the leading presidential bets, does not have any sorties lined up for this week. On Tuesday, February 2, the Supreme Court hears oral arguments for the 3rd day on her disqualification cases.
Monday, February 1
The wife of vice presidential candidate

Alan Peter Cayetano campaigned for him in Legazpi City. Lani Cayetano, the mayor of Taguig City, is a native of Tiwi, also in the province of Albay.
Vice President Jejomar Binay, presidential candidate, was in Cebu. The local One Cebu party of the Garcia political clan once again committed to fully support the Vice President and his party, the United Nationalist Alliance, in the province.
Tuesday, February 2
Binay was in Nueva Ecija. At past 7 pm, he spoke at the Patimyas Ani Festival at Plaza Squadron 213 in the municipality of Quezon.

Administration standard-bearer

Manuel Roxas II went to Rizal province, south of Manila. At 8 am, he was guest of honor at a multi-sectoral assembly at the municipal gymnasium of Rodriguez. At 9:30 am, he had a meet-and-greet with barangay officials and local leaders in San Mateo, held in front of the municipal hall. He was in Antipolo City by 11:30 am and had lunch with political leaders from the province at the Ynarez Hall of the capitol. He had another multi-sectoral assembly at 2 pm, this time in Binangonan, at the Ynarez Auditorium in the municipal compound. He wrapped up at 3:30 pm with an event hosted by civil society groups at the Ynarez Covered Court, Barangay San Juan, Taytay.
Wednesday, February 3
Davao City Mayor

Rodrigo Duterte

, running for president, was in various parts of

Metro Manila

. At 9 am, he was at an

agrarian reform event at the Balai Kalinaw in UP Diliman. At 1:30 pm, he checked out his campaign headquarters in Greenhills, San Juan. At 7 pm, he gave a speech in front of businessmen at the Manila Peninsula Hotel in Makati City.
Roxas was in Northern Mindanao. At 9 am, he was keynote speaker at a multi-sectoral assembly at the Congressional District Field Office in Pala-o, Iligan City. At 11 am, he was at a gathering of friends and allies at the covered court in Tagaloan, Misamis Oriental. He headed to Gingoog City to meet sectoral groups and 4Ps beneficiaries at 2 pm at the

Kalipay National High School. At

5 pm, he attendd the Transport Sector Summit at Capitol University in Cagayan de Oro City. After that, he had another gathering of friends

at the city's ASCAT Gym.
Thursday, February 4
At 10 am, Binay met with ​sectoral groups, local leaders, and residents at the public market of Tagkawayan town, Quezon province. He also visited the municipalities of Guinyangan and Lopez. ​

Roxas met at 9 am with indigenous peoples leaders, barangay leaders, and federation officers at the Kidapawan City Gym in North Cotabato. He proceeded to the Southern College in Midsayap at 10:30 am for the North Cotabato Citizen's Group and Gathering of Friends of Mar Roxas and Yna Ambolodto. At around 1:30 pm, he spoke to municipal, barangay, and sectoral leaders, headed by Governor Lala Mendoza and Representative Susing Sacdalan, at the Notredame Midsayap College. He capped the day with a visit to Isulan, Sultan Kudarat, for a gathering of his allies at 3 pm at the Isulan Municipal Gym.
Duterte was at the "Go Negosyo" forum for entrepreneurs at 6:30 pm in Raffles Hotel, Makati City.
Friday, February 5
Duterte was in Pampanga, north of Manila. He formally opened the headquarters of his Pampanga-based supporters.

Liberal Party vice presidential Leni Robredo visited Bacolod City. Before 11 am, she attended a forum with civil society organizations, key sectoral leaders, and volunteer groups at Capitol Social Hall. At 11:40 am, she held a press conference at L' Fisher Hotel.

Binay continued visiting several municipalities in Quezon, like Unison.
Sunday, February 7
From 4 pm to 5pm,

Duterte

was at the

ACQ thanksgiving and worship presentation at the Ynares Gym in Antipolo, Rizal.
This page was constantly updated throughout the week as advisories from candidates and groups that support them came in. – Rappler.com
Who won in the 2016 Philippine elections?
Check out the 2016 official election results through the link below:
Check out the 2016 unofficial election results for the national and local races through the links below
For live updates on the aftermath of the May 9 elections, check out our extensive
2016 Philippine elections
coverage!