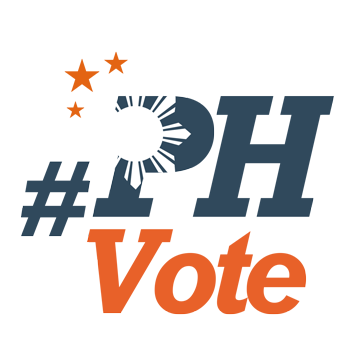 7
Netizens slam 'Binay country' banner in Cebu

MANILA, Philippines – "Welcome to Binay country."
This was how a banner, located conspicuously on the sidewalk of South Road Properties (SRP), dubbed Cebu City on the morning of Sunday, January 31.
Sunday was also the final day of the week-long 51st International Eucharistic Congress (IEC) held in the city, one of the biggest events in the Catholic Church. The closing event was a Mass held at the San Pedro Calungsod Template, conveniently located along the SRP as well.
After a procession in the city was able to draw hundreds of thousands of pilgrims last Friday, the culminating Mass had been expected to attract one million people, many of them delegates from other countries.
At noon on Sunday, Facebook user Angela Joey Go posted a series of photos on the 'Maghisgot Kitag Politika, Bay' (Tell us if you see politics, friend) Facebook group showing a white banner tied to yellow sidewalk railings.
The banner's red print, visible to all vehicles passing by, seems to refer to Cebu as the stronghold of Vice President Jejomar Binay, one of the leading contenders in the 2016 presidential race.

Other Cebuanos who weren't pleased about the "Binay country" tag also took to social media to express their anger.
Dear Mr Binay, stop labelling Cebu as "Binay Country".

— Jeremiah Tank (@jeremiahTANK) January 31, 2016
Umm, who decided Cebu is Binay country again???? This pic was taken earlier, along SRP..i think today. But really? pic.twitter.com/cz1y7pSWPW

— Shaun James (@jamesbug2002) January 31, 2016
Dear Binay, STOP calling Cebu a Binay country! Stupido numero uno! Pwe!

— TriNona (@TriNonaKat) January 31, 2016
UNSA JUD KA-BOGO ANG NAGBUTANG ANI? FYI VP BINAY, YOU DON'T OWN CEBU. I'M GLAD YOU WERE BOOED LAST TIME YOU CAME HERE.

— Lawrence Nakila (@nakilalawrence) January 31, 2016



A number of netizens directed their ire at suspended Cebu City Mayor Michael Rama, saying he was giving his party-mate much leeway in campaigning in Cebu.


Is the "Binay country" banner in poor taste? Sound off in the comments below!
Want to write a reaction to this? Put it up on X! – Rappler.com
Who won in the 2016 Philippine elections?
Check out the 2016 official election results through the link below:
Check out the 2016 unofficial election results for the national and local races through the links below
For live updates on the aftermath of the May 9 elections, check out our extensive
2016 Philippine elections
coverage!