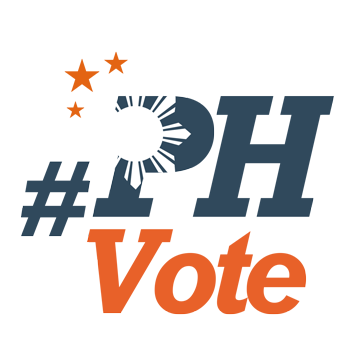 1
SC justice: Did Grace Poe lie to immigration bureau?

MANILA, Philippines – A Supreme Court justice on Tuesday, February 2, asked why presidential bet Grace Poe hid the truth from the Bureau of Immigration when she applied to reacquire her Philippine citizenship in 2006.
Justice Teresita Leonardo-De Castro, who earlier voted against Poe's natural-born status in the Senate Electoral Tribunal case, said the bureau approved Poe's application based on false claims.
De Castro argued that Poe, in her application form, claimed she was born to Filipino parents, when she was born a foundling and then adopted by movie stars Fernando Poe Jr and Susan Roces. (READ: TIMELINE: Grace Poe's citizenship, residency)
"Dual citizenship was granted based on erroneous factual finding that she was born to [Filipino parents] and an erroneous factual representation," De Castro said.
The magistrate then asked Elections Commissioner Arthur Lim, representing the poll body during the oral arguments, why Poe may have withheld that fact. Lim claimed it would have been an obvious evidence against Poe.
"So if this is the form required by the Bureau of Immigration, why do you think Senator Poe did not mention she was not born to Ronald Allan Kelly Poe and Jesusa Sonora Poe and she did not disclose she was a foundling?" she asked.
"That would show evidence against her. Precisely, [the] Commission [on Elections] considered that as evidence to prove specific intent, plan. With all due respect, the commission felt that there was a pattern of declaring untruthful statements, your honor," Lim said.
The senator would not have been granted dual citizenship had she declared she was a foundling, Lim said. After all, he said, Republic Act 9225 or the Citizenship Retention and Reacquisition Act is exclusive to natural-born Filipinos.
"The commission believes...following regularity of official functions, judges and quasi-judicial adjudicators are familiar with the law and know their duties. Such revelation of the truth must have led to a denial of the repatriation considering RA 9225 is exclusively intended for natural-born Filipino citizens," Lim said.
De Castro said that had Poe confronted her citizenship issues as early as 2006, the case would have been settled by now.
No fault
Chief Justice Maria Lourdes Sereno, for her part, defended foundlings, saying they should not be faulted for indicating in documents that their adoptive parents are their biological ones.
Sereno argued this is the spirit of adoption laws in the country. Case in point, she said, is the local adoption law, which requires all parties involved to treat amended birth certificates as original.
Poe was earlier issued a foundling certificate. It was later amended to reflect her adoption by the Poe couple.
"A foundling that has been adopted who put in her records that she is a child of her adoptive parents, is she committing an infraction of law? No fault given to foundlings if they keep on claiming, 'Siya ang tatay ko, siya ang nanay ko' (He's my father, she's my mother). That's the spirit of adoption laws. Everytime they apply, should they say parents unknown? Is that what's required of foundlings?" Sereno asked Lim.
But the election commissioner refused to concede, saying this goes against the very definition of a foundling.
"Unfortunately, that will be so. Foundling by definition is one whose parents are unknown," Lim replied.
Sereno's statement is in consonance with her arguments during the two previous oral arguments. The Chief Justice repeatedly mentioned that the pending case against Poe would have an impact on thousands of other foundlings as well. (READ: Not natural-born? Foundlings will be deprived of these rights...) – Rappler.com
Who won in the 2016 Philippine elections?
Check out the 2016 official election results through the link below:
Check out the 2016 unofficial election results for the national and local races through the links below
For live updates on the aftermath of the May 9 elections, check out our extensive
2016 Philippine elections
coverage!