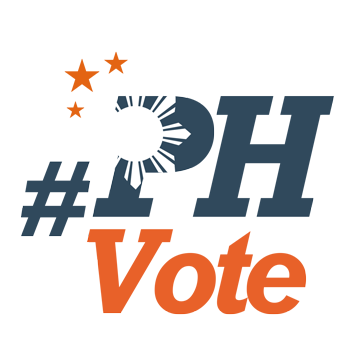 1
Cagayan Valley towns being watched for poll violence – PNP

ISABELA, Philippines – Several towns in Cagayan Valley are on the police watchlist for possible eruption of election-related violence, local authorities said recently.
In a joint meeting with the Commission on Elections (Comelec) and the Armed Forces of the Philippines (AFP) on Tuesday, February 2, the Philippine National Police (PNP) said the areas were included in the list based on incidents of violence in past elections.
The regional police told Rappler later on that the towns are in two provinces: Isabela and Cagayan. The 3 other provinces – Quirino, Nueva Vizcaya, and Batanes – are generally peaceful during elections, said PNP-Cagayan Valley spokesperson Chevalier Iringan.
They refused to identify the specific local government units, however.
PNP-Cagayan Valley Director Chief Superintendent Reinier Idio said the towns named in the watch list will be made public only after local police have fully validated their status.
"Based on the historical data, we have identified several towns that need to be put under EWA, but we still cannot give this to the press," Idio said in a press conference in this city.

Idio also revealed that they are monitoring two private armed groups operating in the region. He said the two groups remain inactive, but might start operating during the campaign period.

Lawyer Alexander Pilotin, acting provincial election supervisor in Cagayan, said several towns, including Tuguegarao City, have been under close monitoring due to incidents involving political rivals.

"There are places, which I should not specify yet, that are being monitored because of past records of [election-related violence], according to reports of the PNP and AFP," Pilotin told Rappler.

Rivalries, past violence

In the 2013 elections, Cagayan province was an election hot spot. At the time, former Tuao town mayor and Liberal Party stalwart William Mamba was challenging Governor Alvaro Antonio. Mamba's brother, Manuel, also survived an ambush in Alcala town. Manuel Mamba accused Antonio of shooting at his convoy.
In Tuguegarao City, a spate of killings was reported in 2014 and 2015. The casualties included Cagayan 3rd District Representative Randy Ting's aide, former mayor Delfin Ting's lawyer, and ousted Tuguegarao City Mayor Jefferson Soriano's bodyguard.
The rivalries for the Cagayan governorship and the mayoralty office in Tuguegarao in the 2016 are expected to be more intense.
Three of the most influential names in Cagayan are running for governor: Manuel Mamba, Leonides Fausto, and the incumbent governor's daughter, Christina Antonio.

In Tuguegarao, Soriano and Delfin Ting will be facing off. – Rappler.com
Who won in the 2016 Philippine elections?
Check out the 2016 official election results through the link below:
Check out the 2016 unofficial election results for the national and local races through the links below
For live updates on the aftermath of the May 9 elections, check out our extensive
2016 Philippine elections
coverage!