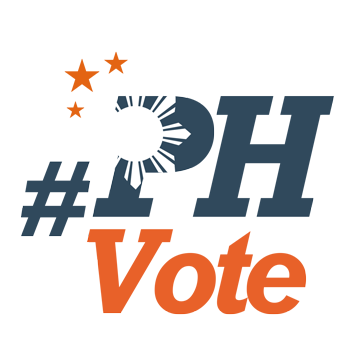 1
Could LP's Drilon help Grace Poe's citizenship case?

MANILA, Philippines (UPDATED) – Could Liberal Party stalwart Franklin Drilon help push the arguments of presidential bet Senator Grace Poe on her natural-born status?
Supreme Court Chief Justice Maria Lourdes Sereno on Tuesday, February 2, revealed parts of the interpellation in 2002 between Senate President Franklin Drilon and former Senator Noli de Castro on the provisions of Senate Bill 2130.
The measure, authored by Drilon, eventually became Republic Act 9225 or the Citizenship Retention and Reacquisition Act of 2003. This is the same law that Poe uses now to defend her citizenship before the High Court.
In her interpellation of Elections Commissioner Arthur Lim, Sereno said the law treats those who reacquired Philippine citizenship via RA 9225 as natural-born Filipinos.
To further prove her point, the chief magistrate cited the Senate debates in 2002 between De Castro and Drilon.
Here is an excerpt of the interpellation:
Records of the Senate, Vol. 1 No. 24; October 14, 2002 [p. 831]
Senator (Noli) De Castro: All right. Paano po natin iko-consider these former Filipinos? Sila po ba ay natural-born or naturalized citizens, Mr. President?
Senator Drilon: Natural-born citizens dahil automatic po. Ibinabalik natin sila sa kanilang dating status. Iyong dating status nila ay natural-born citizens of the Philippines. And that is also a question raised earlier in the previous interpellation wherein we said we needed time to review it. After reviewing the proposed law, it is our submission that they are reverted to their status as natural-born citizens of the Philippines.
But contrary to his arguments in 2002, the LP senator now said the law only restores citizenship and not the natural-born status of the person.
Poe's citizenship is being questioned on 2 grounds - that she is not a natural-born Filipino as a foundling and after reacquiring Philippine citizenship through RA 9225.
"Yes, she was a beneficiary, because she became a citizen under a law that we enacted. But the issue remains as to whether she is a natural born citizen, and the matter of being a natural-born citizen is governed by the Constitution. [RA 9225] only enabled Senator Poe to regain her citizenship. Now whether she is a natural born Filipino is a matter governed by the Constitution," Drilon said in a press conference on Wednesday, February 10.
The Commission on Elections, aside from ruling that Poe cannot be a natural-born Filipino as a foundling, said she is already a naturalized Filipino after reacquiring Philippine citizenship in 2006. (READ: TIMELINE: Grace Poe's citizenship, residency)
Under the 1987 Constitution, natural-born Filipinos are those "who are citizens of the Philippines from birth without having to perform any act to acquire or perfect their Philippine citizenship."
Poe maintained she is a natural-born Filipino as a foundling and that she reverted to that status after becoming a dual citizen of both the Philippines and the United States in 2006 through the Drilon law.
Drilon is a party mate and supporter of administration standard-bearer Manuel Roxas II, who, Poe alleges, is one of those behind the disqualification cases against her. – Rappler.com
Who won in the 2016 Philippine elections?
Check out the 2016 official election results through the link below:
Check out the 2016 unofficial election results for the national and local races through the links below
For live updates on the aftermath of the May 9 elections, check out our extensive
2016 Philippine elections
coverage!