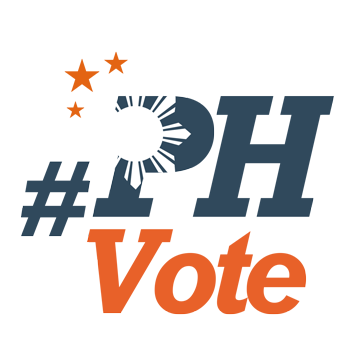 3
If elected, Duterte to allow 'responsible' mining

MANILA, Philippines – If Rodrigo Duterte becomes president, he said he would support mining, as long as it upholds the most stringest environmental standards, he told businessmen during a forum on Wednesday, February 3.
"Mining, the best that I can see now is the Australian standard, just follow the Australian standard. Just take care of the environment," he told members of the Wallace Business Forum.
The revision of mining laws, supposed lack of protection for mining investments, and fierce opposition from environmentalists has discouraged mining companies from pursuing projects in the country. (TIMELINE: Philippine mining laws and policies)
Peter Wallace, chairman of the Wallace Business Forum, is happy about Duterte's open-mindedness about mining.
"I was particularly pleased to hear that he's supportive of mining if it's responsibly done in the way it's done in Australia rather than just not done at all as we've had now, and I think that was very good," he told Rappler.
The Philippines is abundant in mineral wealth, estimated to be worth US$840 billion. At the height of the country's mining industry, it was responsible for 20% of export earnings and was a leading source of employment. (IN NUMBERS: Economic promise of mining in PH)
During the forum, the Davao City mayor explained other economic policies he is mulling over.
Present were members of the Wallace Business Forum – around 100 businessmen from multinational corporations like San Miguel Corporation, Ayala, and Holcim.
Here are major ideas he pitched:
Allow mining if environmental laws are strictly complied with (following Australian standard of mining)

Lease out lands and islands for 30 to 50 years to developers

Peace in Mindanao through federalism to allow investments to come in
Improve Metro Manila transport infrastructure

Quell crime, drugs, and corruption to allow a peaceful business environment

Oppose the issuance of Temporary Restraining Orders by courts after the proper bidding out of government contracts

Honor government contracts with companies

Agree to a 60%-40% or even 70%-30% revenue-sharing agreement, in favor of the company
Watch his speech here:
Davao City Mayor Rody Duterte speaks to business leaders in Makati. #PHVote

Posted by

Rappler

on Wednesday, February 3, 2016
Wallace, who helps members in formulating business strategies, also supports Duterte's cause of federalism. (READ: Duterte-Cayetano: Dispersal is key to decongesting Metro Manila)
"I fully agree with him. I think the diversity of the cultures in this country virtually demands a federal system," said Wallace, born in Australia but now a Filipino citizen, who has lived in the country for 4 decades.

'Not an expert'
Duterte came clean in front of his audience: "I must confess, I'm a lawyer, I'm not familiar with the impact of taxation on the country."
When it comes to economic policies, Duterte admitted he's not an authority. He later on joked that as a student he got only a grade of 84 in economics.
"We can all see that he's not an economic expert," said businessman Ferdinand Santos of Metro Countryside after listening to Duterte's speech. "But he has a lot of common sense," he added.
But both Wallace and Santos like the fact that Duterte has an ear open for advice.
Duterte told them he was "open to suggestions" and that he has set an appointment with former finance minister Cesar Virata to discuss his economic policy. UP economics professor Ernesto Pernia is among his advisers. (READ: Fil-Chinese businessmen welcome Duterte's peace, order agenda)
Pernia, speaking to Rappler on the sidelines of the forum, said Duterte's ideas for economic policies are still "fluid" at this stage.
But one thing is for sure: the breaching of government contracts with the private sector "is not going to happen in his administration. The sancity of contracts will have to be honored."

The parts of Duterte's speech that elicited the most reaction from the audience were when he spoke of his political will to end government inefficiencies.
"LTO (Land Transportation Office), produces the plastics which we have paid for one year ago, God damn it! What I have is the paper to show that I have paid my dues for the use of public roads. I have not seen the plastic," said Duterte, referring to the slow issuance of new license plates by the LTO.
The statement generated cheers and applause.
'Hyperbole'
Duterte stressed his disgust for people in power who abuse the law. He said he once kicked a judge in the judge's own office for illegal parking. Policemen gave the judge a warning but he refused to heed it.
"When I say stop, you stop, You don't believe me, fine. Even if I'm the president, I'll go to your office and kick you and slap you. Or I will simply kill you, 'tangina (son of a bitch)," he said.
He earlier said that any company found damaging the environment would be "sorry."
About Duterte's incendiary statements on killing and kicking, Wallace said, "A lot of it is hyperbole. I think he's making a point and it's a strong point. There's no question about his appeal to the people. It doesn't appeal to the human rights people, and nor should it. But what I think he's implying and saying here is that the Philippine court system has collapsed."
The statements came across as "exaggerations" to Santos too, but he gives Duterte plus points for being genuine.
"Other candidates will come here with prepared speeches. But what's important is what you see in the heart," he told Rappler.
The Wallace Business Forum has listened to Liberal Party standard-bearer Manuel Roxas II, Grace Poe, and Vice President Jejomar Binay, besides Duterte.
They are set to hear Binay speak again because the first event involved fewer members.
"We've now listened to all of them. And they're making up their own minds as to what they think about them," said Wallace. – Rappler.com
Who won in the 2016 Philippine elections?
Check out the 2016 official election results through the link below:
Check out the 2016 unofficial election results for the national and local races through the links below
For live updates on the aftermath of the May 9 elections, check out our extensive
2016 Philippine elections
coverage!