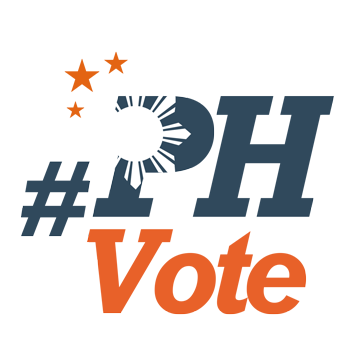 4
Binay, UNA kick off 2016 campaign in Mandaluyong, Laguna, Cavite

MANILA, Philippines – Vice President Jejomar Binay is officially launching his campaign where he is at his strongest: with the poor.
The United Nationalist Alliance (UNA) standard-bearer will hold the opening salvo of his presidential bid on Tuesday, February 9, at the Welfareville compound, an urban poor community in Mandaluyong City.
"Vice President Binay wants to launch his campaign with ordinary Filipinos who have been left behind and continue to struggle with poverty, hunger, and unemployment," said Binay's media affairs head Joey Salgado.
"The Vice President chose to hold his proclamation rally at Welfareville because he wanted to share with the masses his vision of a nation where rich and poor share the benefits of economic growth," he added.
The choice of venue is not surprising, as Binay promises pro-poor governance and inclusive growth. His key campaign message builds on his rags-to-riches story as an orphan who became a human rights lawyer. (READ: The Leader I Want: Jejomar Binay's to-fix list for 2016)
The Vice President, his running mate Senator Gregorio "Gringo" Honasan II, and their senatorial slate will then head to Cavite and Laguna, two of the most vote-rich provinces in the country.
"The Vice President will continue to present his platform of government anchored on uplifting the lives of the people, something that he has done in Makati," Salgado said.
He added that Binay "will continue to talk directly to the people about his track record of decisive and pro-poor management, and his programs to bring more jobs, improve the quality of education, provide accessible healthcare and address poverty."
Why not Makati?


Many are wondering why Binay did not decide to kick off his campaign in Makati, his family's stronghold in the metro and the city of his humble beginnings. (READ: 9 things to know about Jejomar Binay)
The reason? His camp feared it might have problems securing a rally permit in time from acting Mayor Romulo "Kid" Peña, who took over the office following the suspension, and later, dismissal of Jejomar Erwin "Junjun" Binay Jr for allegedly overpricing the Makati city hall parking building II.
"[We didn't pick Makati because of the] limited time to request for a rally permit. We really don't know what Mr Peña is thinking, so we would rather avoid possible problems in securing the rally permit," said UNA president and Navotas Representative Toby Tiangco.
Peña, the administration candidate, is running for mayor against Makati Second District Representative Abigail Binay of UNA and art director Jimmy "Jimboy" Jumawan of the Partido Bagong Maharlika.
Mandaluyong was chosen as the campaign kick off venue as Mandaluyong Mayor Benjamin "Benhur" Abalos Jr "expressed his willingness to host the proclamation rally," Salgado told Rappler.
Abalos is allied with the Vice President. Binay once joked during a hospital visit in Mandaluyong last year that he would draft Abalos as a senatorial bet in 2019.
2010 redux?


In the first week of the official campaign period, Binay will also visit two provinces where he has key allies who delivered votes for him in the 2010 elections.
Cavite, with a whopping 1,843,163 registered voters for the May polls, is said to be a bailiwick of the Vice President.
In 2010, he edged Liberal Party (LP) vice presidential candidate Manual "Mar" Roxas II in the said province with 481,331 votes against Roxas' 385,695.
The incumbent governor of Cavite, Jonvic Remulla, used to be a spokesman for Binay. His local party, Partido Magdalo, adopted Binay as their member for the 2016 polls.
"Nasa likod niyo po ang lahat ng Caviteño (The people of Cavite are behind you)," said Remulla. He was present at the Cavite State University when Binay delivered his "True State of the Nation Address" there.
Binay also plans to visit Laguna, where he won over vice presidentia rival Roxas by more than 230,000 votes in 2010.
Asked why Binay has included the province in his itinerary during the opening week of the campaign period, disqualified governor and Binay ally ER Ejercito said it is "because Jose Rizal, our national leader, is from Laguna."

The province currently has 1,675,366 voters registered this year.
UNA would have to work overtime in the province, however, as the LP and the Nacionalista Party have joined forces against the opposition party in Laguna. – Rappler.com
RELATED STORIES
LP's 2016 kick-off: Capiz, Iloilo, NCR, Bicol
Poe, Escudero to launch campaign in Plaza Miranda on Feb 9
Who won in the 2016 Philippine elections?
Check out the 2016 official election results through the link below:
Check out the 2016 unofficial election results for the national and local races through the links below
For live updates on the aftermath of the May 9 elections, check out our extensive
2016 Philippine elections
coverage!