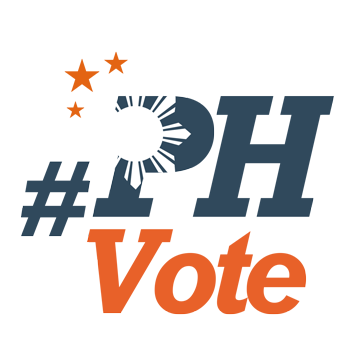 1
The Scrum: PH presidential bets face fickle voters at start of campaigns

Senator Grace Poe has retaken the top spot in the latest Pulse Asia and Laylo surveys released before the start of official campaign period for what surveys show to be a tight presidential race in the Philippines.
But Poe's consistent 7-percentage-point leads in the two polls (30% and 29%, respectively) over the second most preferred bet, Vice President Jejomar Binay (23% and 22%), offer no guarantees to the candidate who lacks the backing of a traditional nationwide political machinery while at the same time facing a possible disqualification.
Voters have been fickle in choosing their candidates the past 3 months, with surveys showing Binay and Davao City Mayor Rodrigo Duterte alternating with Poe as the most preferred candidate to succeed President Benigno Aquino III in June. Duterte registered a sensational 38% in the November survey of Social Weather Stations, while Binay regained the top spot in polls released in December and January.
Former survey laggard Liberal Party bet Manuel Roxas II has closed in but never made it to the top spot. His campaign strategy – to make the 2016 presidential elections between Roxas and Binay – was thrown off by the party's failure to persuade Poe to be his running mate and the surprise entry of Duterte to the race. Roxas registered a 22% support in the January Laylo survey, meaning he is tied with Binay but lags behind Poe.
The numbers of the 4 candidates – Poe, Binay, Duterte, and Roxas – show wild, double-digit up-and-down swings in an election marked by one contentious issue after another. Perceptions of a possible favorable Supreme Court ruling on Poe are believed to be the reason behind her comeback in the surveys – gaining 9 percentage points in the January Pulse Asia survey while Binay loses 10 percentage points.
The voters were not so fickle in the previous 2010 presidential elections, where Aquino consistently topped the pre-election surveys, although Senator Manuel Villar Jr temporarily closed in two months before election day before Aquino eventually pulled away.
Regional votes?
In spite of the volatile nationwide survey results, surveys indicate that regional blocs appear to be solidifying for particular candidates. Regional performances appear to have been considered in the schedule of their first sorties this week.
The bulk of the voters are in Luzon, where 29 million of the total 52 million voters (as of 2013) reside. About 6 million voters are in the National Capital Region (NCR), the country's capital.
NCR has been a battleground for Duterte, Poe, and Binay, although Duterte has recently lost support in Metro Manila. Poe currently leads with her 35% based on the January Laylo survey, but it used to be dominated by Binay (30%) in the December Pulse Asia survey while Duterte registered 27% in two surveys conducted in December. Roxas, on the other hand, has consistently suffered poor numbers here.
The rest of Luzon has largely been a battleground between Poe and Binay, who appear to be stealing numbers from each other. The latest Pulse Asia survey shows Poe getting 39% in Balance Luzon while Binay got 28%. Roxas and Duterte trail behind with 16% and 8%, respectively, in the same Pulse Asia survey.
The Laylo survey breaks the number down further to show Poe showing strength across Nothern, Central, and Southern Luzon, while Binay gets more support in Northern and Central Luzon but not so much in Southern Luzon.
Poe and Binay will have their first sorties in Metro Manila on Tuesday, February 9. Binay will be in Mandaluyong while Poe will be in Manila City.
Mindanao, which has 12 million voters, has been for Duterte. He received widespread support from fellow Mindanaoans – registering 44% support in Laylo's January survey and 48% in the Pulse Asia survey conducted the same month. The region's next pick, Roxas, only got 20% and 21% in comparison.
Duterte's wide lead in Mindanao enabled him to balance dipping support from the rest of the country, the National Capital Region, in particular, where he lost 5 points from his 27% in December 2015 to 22% in January. Duterte appears to have taken the numbers of the region's former top pick, Binay, who only received 14% support in the January survey of Pulse Asia. It was a 16-percentage-point dip for Binay.
Duterte is the only candidate to visit Mindanao in the first week of the campaign period, based on schedules the candidates have announced as of this posting. But Duterte will begin his campaign in Tondo in Manila, a symbol of poverty in the Philippines.
The Visayas, which has about 11 million voters, is showing to be the territory of Roxas, who consistently received widespreaad support from his fellow Visayans. He received 35% support in the January Laylo survey compared to the 23% of the region's second pick, Poe. He will begin his campaign in his hometown Capiz and then move to neighboring vote-rich Iloilo before he goes around Luzon.
Is machinery important?
The 2016 elections will show how much of the traditional political machineries for ground war still matter in Philippine elections at a time when air war (advertising and news media) and social media have changed the ballgame.
Roxas is supported by President Aquino and the ruling Liberal Party. Binay who used his own network – on top of the small party Partido Demokratiko Pilipinino (PDP) - Laban – to beat Roxas in the 2010 vice presidential race has now bolted the party to build his own United Nationalist Alliance (UNA), a growing coalition but which did not perform so well in the 2013 midterm senatorial elections.
Duterte now has the backing of PDP-Laban while Poe remains partyless. Poe counted on the support of the country's second biggest party Nationalist People's Coalition, but which now hesitates to back her because of her possible disqualification.
But past elections have shown how politicians tend to be political butterflies who abandon candidates who do not show chances of winning, a possible danger for Roxas who can have the same fate as 2010 administrate candidate Gilbert Teodoro if his numbers fall short.
It's anyone's ballgame. – Rappler.com
Carmela Fonbuena is a multimedia reporter at Rappler. She is studying Political Communication at Cardiff University as a British Chevening scholar.
"The Scrum" is Rappler's take on issues and personalities of the 2016 elections. Derived from a media term that refers to reporters surrounding politicians to press them to answer questions and respond candidly, "The Scrum" hopes to spark smart conversations on politics and election.
Who won in the 2016 Philippine elections?
Check out the 2016 official election results through the link below:
Check out the 2016 unofficial election results for the national and local races through the links below
For live updates on the aftermath of the May 9 elections, check out our extensive
2016 Philippine elections
coverage!