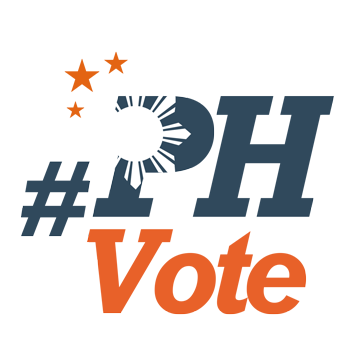 1
Kabataan kicks off campaign with selfies, hashtag

MANILA, Philippines – Members of the youth party-list group Kabataan turned to social media to launch their campaign on Tuesday, February 9.
Kabataan members posted 'selfies' (self-portrait photographs) and 'groufies' (group photos) on Facebook, Twitter, and Instagram as they campaigned around Manila and other parts of the country.
The battlecry for their May 2016 party-list bid? The hashtag #TayoAngPagasa (We are the future), setting the tone of the millennial campaign.
"We may not have the money nor the well-entrenched machinery that other parties have, but we have the power of the Filipino youth to buoy us in this election. We will maximize technology, social media, and our warm bodies on the ground to spread the youth's message of hope," Kabataan national president Marjohara Tucay said.
The youth party-list group, which claims it has a 200,000-strong membership, won seats in the last 3 elections. Lawyer Terry Ridon represented Kabataan in the 16th Congress.
For their 4th bid, Kabataan's legislative platform builds on issues that affect their sector like education and employment.
"In its three terms in Congress, Kabataan Partylist has led not only the youth but also various marginalized sectors of society in the struggle for accessible education, decent employment and genuine solutions to our country's problems. This 2016 elections, we are again challenged to assert representation in the legislative branch. And we'll not only settle for one, but three seats," said Sarah Elago, the group's first nominee.
The Filipino youth account for nearly 40% of the total number of voters in the country.
UP Diliman students pledge for genuine change for the upcoming elections. #55Kabataan #TayoAngPagasa pic.twitter.com/etFoaWuqp2

— Kabataan Party-List (@KabataanPL) February 9, 2016
The party-list system is mandated to give "marginalized and under-represented sectors" the chance to be represented in Congress.
There are 56 party-list representatives from 41 groups in the 16th Congress.
In the May 2016 race, a total of 59 party-list seats are up for grabs, according to the Comelec.
To secure a seat, each group is required to get at least 2% of the total number of votes for party lists.
At least 210 organizations sought to join the 2016 race, but as of January 2016, only 121 were accredited by the Comelec. – Rappler.com
Who won in the 2016 Philippine elections?
Check out the 2016 official election results through the link below:
Check out the 2016 unofficial election results for the national and local races through the links below
For live updates on the aftermath of the May 9 elections, check out our extensive
2016 Philippine elections
coverage!