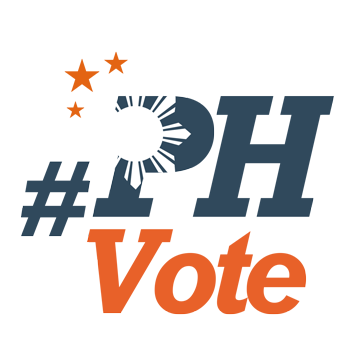 1
SC justice: Comelec may have deprived Grace Poe of due process

MANILA, Philippines – Supreme Court (SC) Justice Francis Jardeleza expressed concern that the Commission on Elections (Comelec) "may have crossed a line" and deprived presidential candidate Grace Poe of her rights to due process.
The poll body cancelled Poe's certificate of candidacy for president in the 2016 elections on the basis of questions about her citizenship and residency. The camp of Poe accused the poll body of grave abuse of discretion and is asking the SC to reverse the Comelec decisions on the 4 cases filed against her. (READ: EXPLAINER: Issues the SC will decide in Grace Poe case)
Jardeleza's interpellation on Tuesday, February 9 – the 4th round of the SC oral arguments – focused on Poe's status as a foundling. It was the first time he interpellated since the oral arguments started in January. On the same day, Poe was officially launching her campaign.
The SC justice asked Commissioner Arthur Lim if the Comelec went beyond the fact that Poe is a foundling in ruling whether she is a natural-born Filipino.
"We made findings of fact that notwithstanding the claim that she was found at the doorstep of the Jaro church...notwithstanding that the petitioner was presumably born in Iloilo because she was found in Iloilo, and the presumption would be that that would be her place of birth, still we reached the conclusion that despite all these totality of facts stipulated at that by the parties, the facts independently or collectively do not satisfy the Constitutional definition of what is natural-born," Lim answered.
Jardeleza used the Senate Electoral Tribunal's (SET) decision on Poe's citizenship as a point of comparison. The SET majority ruled Poe is a natural-born Filipino under the 1935 and 1987 Constitutions.
According to the justice, the SET decision made findings of fact and looked at other evidence submitted: the color of Poe's skin and eyes, and the place where she was found, for instance.
"The Comelec did not do that," he pointed out.
"You decided on a question of law: foundling, ergo, not natural-born. That's why I'm asking for a specific finding beyond the statement stipulated that she is a foundling. To me, the stipulation that she is a foundling is a starting point," Jardeleza said.
But Lim pointed out that while these are "admitted facts," the question is still whether a foundling is a natural-born Filipino.
"When we found she is not natural-born, did we commit grave abuse of discretion?" the commissioner explained.
But Jardeleza said neither of the Comelec en banc decisions explained why Poe's camp did not meet the quantum of proof.
He also jumped off from the February 2 interpellation of Chief Justice Maria Lourdes Sereno, when Lim said Poe could have presented results of a DNA test to prove she is natural-born. (READ: Sereno to Comelec: What proof do you want from Grace Poe?)
"The rules of court do not say that only DNA evidence is acceptable," Jardeleza, said, adding that all types of evidence should be admissible.
"When a foundling can prove by DNA evidence, aren't you in reality saying that that is really a conclusive presumption? In the first place, a foundling does not know his or her parents. How can he or she find a DNA match when the very definition of foundling is somebody who has unknown parents?" the justice said.
He reiterated this question later in his interpellation: "Foundlings are not natural-born until they produce DNA evidence, is that correct?"
Lim answered: "Not necessarily, we can say [foundlings are] not natural-born citizens, period."
EXPLAINER: Can Comelec 'disqualify' Grace Poe?
EXPLAINER: 3 reasons why Comelec erred in ruling vs Poe
EXPLAINER: 3 curious points in Comelec 1st division's ruling vs Grace Poe
4 possibilities
On Tuesday, Jardeleza enumerated 4 possibilities of a foundling's parentage:
Both biological parents could be Filipinos

Biological father could be a Filipino, biological mother could be an alien

Biological mother could be a Filipino, biological father could be an alien

Both biological parents could be aliens
"Only in 4th possibility that the foundling can be deemed not natural-born," he explained.
Jardeleza asked Lim if these possibilities "induce in you a belief that Poe as a foundling is a [natural-born] citizen or not."
"Given 4 possibilities, given what Poe has introduced by evidence, your legal obligation not only as rule of court but as a matter of due process of law [is to] arrive at a conclusion of probability or improbability of parentage," the justice explained.
"Evidence, logic show there are 4 possibilities. Is it more probable than not given possibilities that [biological parents] are citizens, or is it more probable that, no, both mother or father are aliens?"
Lim said that even if the first 3 possibilities are "more probable," that would still not justify a ruling that Poe is natural-born "because that would be engaging purely on speculation without factual support."
But Jardeleza disagreed it is speculative.
"I have to make up my mind which side did not have sufficient evidence.... It seems to me your ruling – because she is a foundling, ergo reading of Constitution she is not natural-born unless at some point in time she will have DNA evidence – that bothers me because I will have to decide…that is the meaning of the constitutional provision that decisions have to state clearly and distinctly facts and rules they are based on."
Lim still insisted Comelec observed due process and asked the High Court to judge the poll body on whether it committed grave abuse of discretion or not.
The oral arguments will resume next Tuesday, February 16. – Rappler.com
Who won in the 2016 Philippine elections?
Check out the 2016 official election results through the link below:
Check out the 2016 unofficial election results for the national and local races through the links below
For live updates on the aftermath of the May 9 elections, check out our extensive
2016 Philippine elections
coverage!