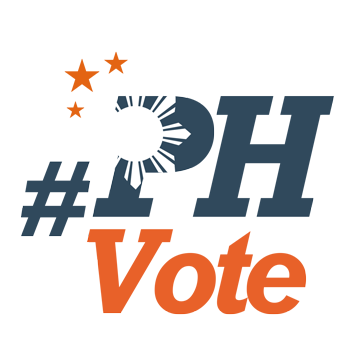 1
Can Naga City produce a VP? Leni Robredo in sentimental kick-off

NAGA CITY, Philippines – It's a Liberal Party (LP) bailiwick and the hometown of the party's vice presidential candidate, Leni Robredo, but there were barely any yellow banners around Naga City on Thursday, February 11, the eve of the party's Luzon campaign kick-off for the 2016 national elections.
It's not so much that local, LP-allied politicians are half-hearted about their support for standard-bearer Manuel Roxas II and Robredo as much as it is the norm here – to not call attention to its politicians. (WATCH: The homecoming of Leni Robredo)
"During the time of Jesse [the late mayor Jesse Robredo], na-ingrain na rin sa amin na medyo taboo, medyo epal ng konti (it was ingrained that it's taboo, it's a bit in bad taste) [to post banners and flyers in the city]," explained Naga Mayor John Bongat, a member of the ruling party.
It's this brand of governance that the ruling party hopes to showcase on Friday, February 12, when it continues its 2016 campaign send-off for its national bets in Camarines Sur province.
But by Friday, Naga and nearby Iriga City will be in a sea of yellow – the trademark color of the ruling party – as Roxas, Robredo, and their senate slate visit the two cities to continue their week-long kick-off.
The "Daang Matuwid" coalition's biggest campaigner, LP chairman President Benigno Aquino III, will be attending both events. The slate earlier this week launched its campaign in Roxas City, Capiz, Roxas' hometown before moving to vote-rich Iloilo province for another similar event.
Hometown kick-offs
"In the same way that Roxas City was Mar's hometown, Naga is Leni's. It is the district she represents in Congress, and the place she served for years as a public interest lawyer. Naga is also a showcase for good local governance, the legacy of the late Jesse Robredo – Leni's late husband, Mar's close friend, and one of the leaders who best epitomizes Daang Matuwid," coalition spokesman Akbayan Representative Ibarra Gutierrez told Rappler in a text message.
That appeal to emotion and history is a recurring theme in the ruling party's Visayas and Luzon kick-offs.
But the cities of Roxas, Naga, and Iriga are odd choices when voter population is considered. Although they are the hometowns and bailiwicks of Roxas and Robredo, the 3 cities combined have less than 250,000 registered voters in 2016.
Capiz is the hometown of Roxas' grandfather and namesake, the late president Manuel Roxas. It is also where the LP standard-bearer began his political career in the 90s.
Robredo was born and raised in Naga and was married to Jesse Robredo, who was Aquino's interior secretary when the plane he was riding crashed off the coast of Masbate.
Both are "reluctant politicians." Roxas only joined politics after his younger brother, then Capiz representative, died of cancer. Robredo, who juggled both being a mother to 3 daughters and a career as a lawyer for indigents, had set her sights on a career in the judiciary when her husband died.
Misunderstandings in the local LP chapter that her husband once led and the desire to ease out a long-entrenched political family forced Robredo to run for Camarines Sur 3rd district representative, a post she easily cinched.
Running against big names
The latest preference surveys place her at third, behind front-runner independent vice presidential candidate Senator Francis Escudero, who belongs to the Escudero clan of Sorsogon and Senator Ferdinand Marcos Jr., son and namesake of the late dictator.
"Mas malapit lapit na nga sa katotohanan than before. Remember, I started at 1 percent. Si Senator Chiz, when we started talagang napakataas na. Ngayon mas tumataas tayo, kaya tingin natin mas achievable kaysa noong umpisa. Marami pang pagod yung ibubuno pero sanay naman tayo. Marami pang ihahabol pero palagay ko, worth the fight," Robredo earlier told reporters in Roxas City. (READ: Escudero still leads in survey)
(We're closer to the truth than before. Remember, I started at one percent. Senator Escudero had high numbers to begin with. Now that I'm rising, a win is more achievable. We will need to exert even more effort but I'm used to that. We have a lot of catching up to do but I think it's worth the fight.)
Camarines Sur is home to more than 1 million registered voters but it is not exactly a place where Roxas or the LP packs a punch. When he ran for vice president in 2010, Roxas won over eventual winner Vice President Jejomar Binay by just over 40,000 votes here.
In Naga City, Roxas won over Binay by 40,000 votes but in Iriga City, Binay edged out Roxas by some 8,000 votes.
On Saturday, Roxas and Robredo will head to the province of Albay for another series of sorties in at least 3 towns. The incumbent governor, Joey Salceda, is a member of the ruling LP. – Rappler.com
Who won in the 2016 Philippine elections?
Check out the 2016 official election results through the link below:
Check out the 2016 unofficial election results for the national and local races through the links below
For live updates on the aftermath of the May 9 elections, check out our extensive
2016 Philippine elections
coverage!