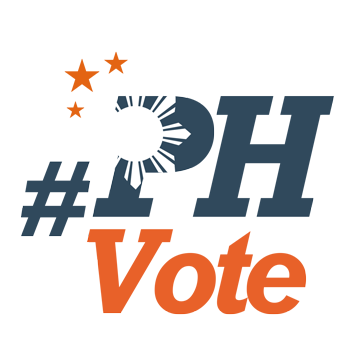 1
Duterte camp: Roxas, LP buying local execs' votes

MANILA, Philippines – The camp of presidential candidate Rodrigo Duterte accused administration presidential bet Manuel "Mar" Roxas II and the Liberal Party of bribing local chief executives using the government's Bottom-up Budgeting (BUB) program.
The BUB is a program under the current administration that allows civic society groups, non-governmental organizations, and local governments to pick projects they want the national government to fund.
Peter Laviña, spokesperson and head of Duterte's media team, said in a press statement, that government funds via BUB are being used to lure local officials to support Roxas.
"Now we see a process with millions of government money being used as a ruse into voting for Roxas. BUB is officially a campaign kitty of the administration bet," Laviña said.
Roxas had earlier announced a proposal to expand the program. When he spoke before members of the League of Municipalities of the Philippines, Roxas promised to allocate more funds for the BUB, a program implemented under his watch as interior secretary.
Roxas said he would give P100 billion or P1,000 for every Filipino annually over 6 years – under his administration. The amount will be for every member of the barangay.
"Mar is holding the life of every Filipino hostage by dangling P1,000 at the start of his presidential campaign, conditioning it on his fate come May 9," said Laviña.
Asked about the issue before boarding a flight on Friday, February 12, Duterte did not categorically say he knew the allegation to be true.
But he warned local officials who give in to bribes.
"For me, if you allow yourself to be bought, if you allow yourself to go corrupt, if you allow yourself to use your influence to enrich friends that's your problem, not mine. I lose because they buy votes? That is the problem of the Filipino," he said in a mix of English and Filipino.
Bribery
"Clearly, the administration bet is resorting to bribery, offering money to local chief executives in the hope of winning their support," Laviña added.
He also asked, "How this money is supposed to be spent under the BUB process is very questionable. The whole premise of this promise is questionable."
Since its inception in 2013, the program spent P74 billion for 54,000 projects approved using a participatory approach.
At least 1,590 local government units have participated in the program since 2013 and a total of 42,221 projects have been funded, of which 13,712 have been completed as of December 1, 2015.
For this year, 14,325 BuB projects have been allocated P24.7 billion in the national budget to service 14,325 BUB projects from 1,514 cities and municipalities.
Duterte himself had criticized the Aquino administration as a failure.
"Let us not be fooled by this. This early, Roxas is already trying to buy local executives by promising them rewards," Laviña said, adding, "He is as worse as Binay who is mired in allegations and cases of illegal wealth and corruption."
Demolition job
From Camarines Sur, Senate bets of the Liberal Party (LP)-led "Daang Matuwid" coalition on Friday, February 12, defended the administration's BUB program.
A "demolition job" is how coalition Senate bet Congressman Cris Paez called allegations from Duterte's camp.
"It's a program with a huge impact, a lot of people want it so now they're saying it's for election purposes," Paez told reporters in a press conference in Iriga City ahead of the coalition's kick-off at the city coliseum early afternoon Friday.
From 2013 to 2015, government shelled out over P337 million to fund projects under the BUB program.
But detractors say it's an unfair program that favors administration allies and snubs political foes. It's a claim the LP denies.
The BUB is one of the many programs the coalition vows to push for and expand, part of its promise to continue the administration's "Daang Matuwid" or its slogan for its anti-corruption, good governance, and transparency platforms.
Former justice chief and senatorial bet Leila de Lima also defended the program, pointing out that it has long been in place. "We can't just stop addressing the needs of our countrymen just because it's election season," she added. – Rappler.com
Who won in the 2016 Philippine elections?
Check out the 2016 official election results through the link below:
Check out the 2016 unofficial election results for the national and local races through the links below
For live updates on the aftermath of the May 9 elections, check out our extensive
2016 Philippine elections
coverage!