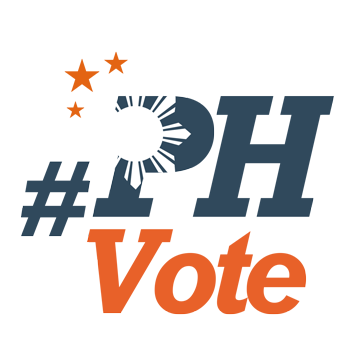 1
Duterte to labor unions: I meant unions that kill business

MANILA, Philippines – Presidential candidate Rodrigo Duterte clarified statements he made regarding labor unions, saying he only meant he would crack down on labor unions that "kill business."
Groups like the Kilusang Mayo Uno (KMU) and Bukluran ng Manggagawang Pilipino (BMP) slammed Duterte for saying he would stop and even kill labor unions.
He said this during his proclamation rally last Tuesday, February 9.
His exact words during his speech were:
"Tapos kayong mga KMU, medyo pigilan ang mga labor union. Ako na ang nakikiusap sa inyo. Magkasama tayo sa ideolohiya. 'Wag ninyong gawain yan kasi sisirain mo ang administrasyon ko. Pag ginawa ninyo 'yan, patayin ko kayong lahat. Ang solusyon nito, patayan na lang. Pag-uusapan mo, ayaw eh. So let us come to terms with each other. Do not do it now in active labor front. Kasi pag ginawa mo, sisira. Do not do it. Give the Philippines a respite of about 10 years."
(You KMU, stop it with the labor unions. I am appealing to you. We are one in ideology. Do not do that because you will ruin my administration. When you do that, I will kill you all. The solution here is just killing because when you try to talk to them, they don't want to. So let us come to terms with each other. Do not do it now in active labor front. Because if you do that, things will be ruined. Do not do it. Give the Philippines a respite of about 10 years.)
On Friday, Duterte said he was referring to abusive labor unions that try to destabilize companies for the sake of ideology.
KMU, for instance, is a union associated with the Left, with an anti-capitalist and anti-imperialist agenda.
Bad for business
Part of Duterte's platform is to invite foreign companies to develop economic zones and for the government lease out land to investors for 40 years or more.
"Sabi ko, huwag ninyong patayin ang negosyo," Duterte said on Friday. (I said, do not kill business.)
"Kung merong negosyo diyan, magbubukas ako ng economic zones, huwag ninyo patayin ang negosyo, hayaan mo muna. Do not kill it because you will die with it," he said. (If there is business there, I will be putting up economic zones, do not kill business. Let it grow first.)
BMP, however, insisted that workers "do not abuse their constitutional rights to freedom of association and self-organization," pointing instead to companies that exploit their workers through contractualization and starvation wages.
While radical labor unions may have been rampant in the 1970s or 1980s, the same thing cannot be said of most labor unions today.
"Workers form unions not because they are provoked by radicals. They do so in order to enjoy the rights and standards that are enshrined in the Constitution but which are wantonly disregarded by employers," added BMP. – Rappler.com
Who won in the 2016 Philippine elections?
Check out the 2016 official election results through the link below:
Check out the 2016 unofficial election results for the national and local races through the links below
For live updates on the aftermath of the May 9 elections, check out our extensive
2016 Philippine elections
coverage!