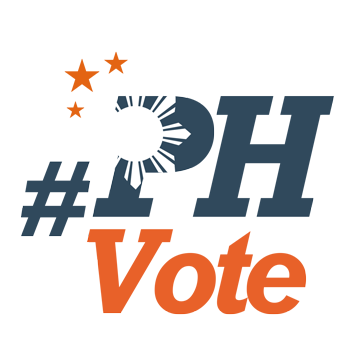 1
Ex-poll chief: Comelec now 'more transparent'

MANILA, Philippines – Former Commission on Elections (Comelec) chairman Sixto Brillantes Jr visited a mall voting facility on Saturday, February 13, as the Comelec held mock elections in 20 areas across the Philippines.
During his visit to Robinsons Ermita, Brillantes praised the vote-counting machines and also commended the current Comelec headed by Chairman Andres Bautista.
Checking one of the vote-counting machines, Brillantes said, "Ang masasabi ko, siguradong matutuloy ang eleksyon, sa ganda ng makina." (What I can say is, the elections will surely push through, with the good machines we have.)
It was Brillantes who signed the contract for Smartmatic to repair 82,000 vote-counting machines for the May 9 elections. The Supreme Court struck down this deal because it didn't undergo public bidding.
Months later, the Comelec under Bautista held bidding processes for the supply of vote-counting machines. The Comelec eventually leased 97,000 vote-counting machines also from Smartmatic.
Brillantes grades Bautista
Recently, however, glitches hounded these Smartmatic machines.
In a recent test, for instance, vote-counting machines rejected 1-2% of ballot papers.
Because of this, Comelec Commissioner Christian Lim even warned that elections might be postponed in a few areas.
Still, Brillantes asserted on Saturday: "It's a very good machine. I think those who are saying that there are problems in the machine, do not really know what's happening."
He added that the Comelec now is even "more transparent" than the Comelec under him.
Brillantes said that when he was Comelec chairman, he didn't report glitches to the public because people "outside" will just "fuel the flames."
"The Comelec now is more transparent, more open to the public," the former elections chief said.
Brillantes then gave Bautista a grade of 9.5 out of 10.
Bautista, who spoke with Brillantes during the mock elections, thanked the former Comelec chairman. Sought for a reaction to Brillantes' praises, Bautista replied with a colloquial Filipino expression for being amused: "E 'di wow!" (Oh wow!) – Rappler.com
Who won in the 2016 Philippine elections?
Check out the 2016 official election results through the link below:
Check out the 2016 unofficial election results for the national and local races through the links below
For live updates on the aftermath of the May 9 elections, check out our extensive
2016 Philippine elections
coverage!