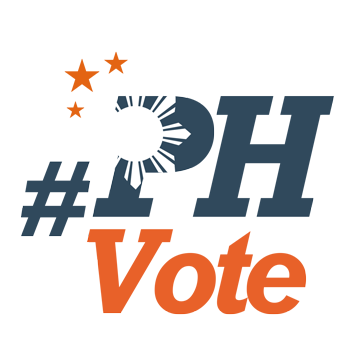 1
New voting machine 'friendlier, faster than PCOS' – poll officer

CAGAYAN, Philippines – An official of the Board of Election Inspectors (BEI) In Tuguegarao City lauded the new voting machine, saying it is "friendlier" and "faster" compared to the precinct count optical scan (PCOS) machines.
The PCOS machines were used during the 2010 and 2013 automated elections.
"When we compare this to the PCOS machine used in 2013, I can say not only for us from BEI but also for the voters that this new Voting and Counting Machine (VCM) is friendlier," BEI-Tuguegarao City chairman Hilarion La Madrid told Rappler on Saturday, February 13, at the sidelines of the mock elections conducted by the Commission on Elections (Comelec).
La Madrid observed that voters seemed to know how to use the machine even without help from elections assistants.
He added that normally, the PCOS would not accept ballots with minute markings, unlike the VCM. The new voting machine will identify errors the moment it accepts the ballots.
He also noted that the election results were transmitted in less than a minute to the canvassing centers.
There were no major glitches recorded during the mock elections in Cagayan, election assistant Mae Sagadraca said.
In Centro 1 in this city, 52 votes were casted.
Sagadraca said one vote was not counted due to an ambiguous mark – a check mark was used instead of shading at least 40% of the circle corresponding to the voter's choice.
The BEI also had difficulty transmitting election results to the Central Canvassing Office in Manila.
In their first attempt, the results were successfully transmitted in two canvassing centers, but failed in transmitting to the central office. They succeeded after several attempts.
Counting machine's transmission report: 2 centers succeed; 1 failed. #PHVote pic.twitter.com/2MDLhPeDjv

— Raymon Dullana (@raymongdullana) February 13, 2016
"CCS server unreachable....Transmission failed," the transmission report reads, referring to the canvassing and consolidation system.
Sagadraca said they could not determine yet what caused the glitch. She said, however, that it will be the basis for improving the voting system by election day.
She added that her companions from 3 other mock election areas in Cagayan reported no major glitch.
Election results transmitted by the VCMs matched with votes derived from the manual audit in two mock election areas in Tuguegarao. – Rappler.com
Who won in the 2016 Philippine elections?
Check out the 2016 official election results through the link below:
Check out the 2016 unofficial election results for the national and local races through the links below
For live updates on the aftermath of the May 9 elections, check out our extensive
2016 Philippine elections
coverage!