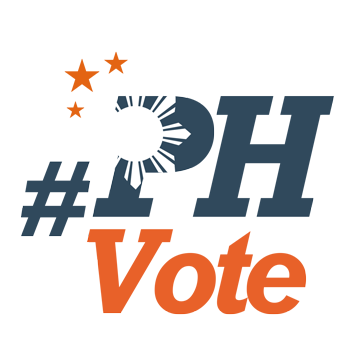 1
Mga Sugbuanon: Einstein sa pagka-mayor? Bieber sa pagka-presidente?

CEBU CITY, Philippines – Ang mosunod nga mayor sa dakbayan sa Sugbo kay si...Albert Einstein?
Mo tuo ka ani?
Nagpakita nga ang mga Sugbuanon seryoso kung mo ingon sila nga gusto nila ug utokan nga mo dala sa ilang dakbayan.
Sa gipahigayong mock election niadtong Sabado, Pebrero 13, gipili sa mga botante sa duha ka lugar sa Dakbayan sa Sugbo ang bantogang physicist nga naila sa iyang pagkakaplag sa theory of relativity, ug uban nga naangkong katumanan.
Sa pag ka bise mayor, gipili sa mga Sugbuanon ang kontrobersiyal nga actor nga si Mel Gibson.
Gibutyag sa opisyal sa Commision on Elections (Comelec) sa Sugbo nga wala sila nigamit ug tinuod nga mga pangan sa kandidato aron wala'y maka impluwensiya sa mga resulta.
Kinsa ang gipili sa mga Sugbuanon nga mamahimo nilang presidente? Ang "biebs" kon si Justin Bieber nakakuha ug 33.7% nga boto. Ikaduha si Selena Gomez (aruy!).
Sa pagka-presidente? Kuhaa ug andama na ang piyano sa Malacañang. Ang soul singer nga si Alicia Keys maoy nakadaog sa boto nga 29.67%. Ikaduha ang High School Musical actor nga si Zak Efron nga nakakuha ug 20.87% nga boto.
Pag-subli: kung ang mga Sugbuanon mao'y pasultihon, aduna sila'y pop star nga presidente, sa pagka-bise presidente usa ka R&B singer, theoretical physicist sa pagka-mayor, ug artista sa pagka-bise mayor?
Alang nimo? Kinsay gusto nimung modagan sa Sugbo ug sa Pilipinas?
(The next mayor of Cebu City is... Albert Einstein?
Apparently, Cebuanos are serious when they say they want someone smart to lead their city.
In a mock election held on Saturday, February 13, voters in 2 areas of Cebu City elected the renowned physicist famous for the discovery of the theory of relativity, among other achievements.
For Vice Mayor, Cebuanos choose controversial actor Mel Gibson.
An officer of the Commision on Elections (Comelec) in Cebu said they did not use names of real candidates so that no one would try to influence the results.
Who did Cebuanos want to be their president? The "biebs" himself, Justin Bieber with 33.7% of the votes. Selena Gomez came in second.
For Vice President? Get the grand piano ready at Malacañang. Soul singer Alicia Keys won with a 29.67% of the votes. Coming in second was High School Musical actor Zak Efron with 20.87% of the votes.
To recap: If Cebuanos had their way, we'd have a pop star for president, an R&B singer for vice president a theoretical physicist for mayor, and an actor for vice mayor?
How about you? Who would you have run Cebu and the Philippines?) – Rappler.com
Who won in the 2016 Philippine elections?
Check out the 2016 official election results through the link below:
Check out the 2016 unofficial election results for the national and local races through the links below
For live updates on the aftermath of the May 9 elections, check out our extensive
2016 Philippine elections
coverage!