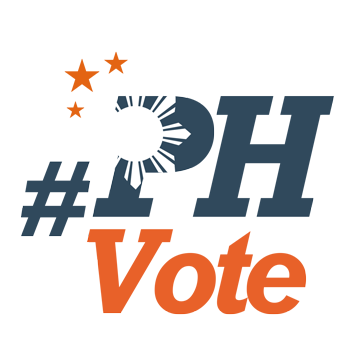 1
Davao del Norte politicians unite behind Duterte

TAGUM CITY, Philippines – Are politicians from different political parties in Davao del Norte finally uniting behind Rodrigo Duterte?
In his first Mindanao proclamation rally at the New City Hall Arena in Tagum on Saturday, February 13, politicians from various groups converged, throwing their support for the Duterte-Alan Peter Cayetano tandem.
Upon arrival at the capitol grounds, Duterte was ushered to a short meeting with Liberal Party stalwarts led by Davao del Norte Governor Rodolfo del Rosario and former Tagum City mayor Rey Uy.
"My friendship with Digong is beyond politics. We are friends and I invited him to drop by at my official house," Del Rosario told Rappler.
"We are friends, we just met him, and we are happy he is here," Uy said, but did not reveal what transpired during the closed-door meeting.
As he entered the arena, Duterte and his entourage led by PDP-Laban national president Senator Aquilino Pimentel III and PDP-Laban secretary general Pantaleon Alvarez were welcomed by their local partymates.
Earlier on, banana magnate Antonio "Tonyboy" Floirendo Jr, who is running unopposed for congressman of the second district of Davao del Norte, expressed support for Duterte.
In his speech, Duterte admitted it was the first time he was cheered and applauded by his Mindanao neighbors.
"Lipay ko nga naa mo diri, first time naku ni mga nakadungog ug ing ani kakusog nga pakpak dinhi sa ato, ubani ko ninyo," he told the crowd in the vernacular.
(I am happy you are here for me. It is my first time to hear loud applause in my own place. Please join me, let's work together.)
Local candidates present included incumbents Tagum City Mayor Allan Rellon and Davao del Norte Vice Governor Victorio "Baby" Suaybaguio.
Rellon is seeking reelection and is facing a formidable opponent in Uy.
Suaybaguio, meanwhile, is seeking the gubernatorial post and is running against Del Rosario's son, incumbent Representative Anthony del Rosario.
During his press conference, Duterte said he did not express support for any of the gubernatorial candidates as none of them is a PDP-Laban member.
The mayor also told Suaybaguio, who was wearing a Duterte shirt, "I cannot raise your hand or endorse you because you are not [from] PDP-Laban, but I understand you."
Duterte said he will leave Suaybaguio's fate up to the PDP-Laban leadership.
Meanwhile, Duterte proclaimed the party's local candidates for the Island Garden City of Samal and for the town of Banaybanay in Davao Oriental.
Pimentel expects that more and more Mindanao political groups will join the Duterte bandwagon, "because now is the time for Mindanao to be solid and support the son of Mindanao – 'ato ni' (he is ours)." – Rappler.com
Who won in the 2016 Philippine elections?
Check out the 2016 official election results through the link below:
Check out the 2016 unofficial election results for the national and local races through the links below
For live updates on the aftermath of the May 9 elections, check out our extensive
2016 Philippine elections
coverage!