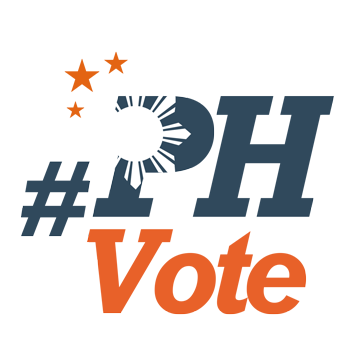 1
Honasan: In first 6 years, Marcos a better president than Cory

MANILA, Philippines (UPDATED) – Senator Gregorio "Gringo" Honasan II, a key player in the 1986 EDSA Revolution, believes Ferdinand Marcos was a better president than Corazon "Cory" Aquino in the early years of his presidency.
During the Hiritan segment of GMA 7's Unang Hirit morning show on Monday, February 15, Honasan was asked to give a one-worded answer to the question: "Who is the better president: Marcos or Cory?"
"Marcos" was the reply of the United Nationalist Alliance's vice presidential candidate, who appeared in the show with party standard-bearer Jejomar Binay.
Honasan then clarified with Rappler in a phone call that he was making a comparative analysis between the first 6 years of Marcos and Aquino.
"When I worked as a soldier and comparing their first 6 years, Marcos was the better president," said Honasan.
He added, however, that his answer no longer covers the latter years of the Marcos regime – a time marred by deaths, torture, disappearances, cronyism, and the loss of civil liberties.
Honasan graduated from the Philippine Military Academy in 1971, a year before Marcos declared martial law. Along with PMA classmates, he later formed the Reform the Armed Forces Movement (RAM) that recruited soldiers to rebel against Marcos.
After the 1986 People Power revolt, however, Honasan also staged coup attempts against Cory Aquino that discouraged investors and tourists, causing the economy to contract.
The senator was accused of plotting the December 1989 mutiny that brought down the Philippine economy and almost toppled Mrs Aquino. Honasan was jailed following his involvement in these attempts, and was dismissed from service.
About the human rights abuses during the dictatorship, Honasan said they should be left to the courts.
"[The] human rights violations, that will have to be a function of due process. It will it have to be investigated in the proper court at the proper time," he said.
Honasan is not the first national candidate in 2016 to give credit to the Marcos presidency. During his proclamation rally in Tondo, Manila, PDP-Laban presidential candidate Rodrigo Duterte said that, if it were not for Marcos' dictatorship, he would have been the best president the Philippines ever had.
Victims of human rights violations during the Marcos dictatorship are campaigning against the vice presidential bid of his son and namesake, Ferdinand "Bongbong" Marcos Jr, who is now leading in surveys. – Rappler.com
Who won in the 2016 Philippine elections?
Check out the 2016 official election results through the link below:
Check out the 2016 unofficial election results for the national and local races through the links below
For live updates on the aftermath of the May 9 elections, check out our extensive
2016 Philippine elections
coverage!