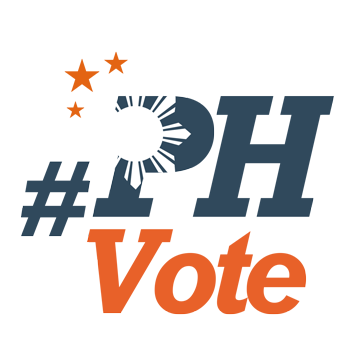 1
Survey ratings for sale? Senatorial bets receive offers

ILOILO CITY, Philippines – Two senatorial candidates revealed on Tuesday, February 16, an alleged scheme of polling firms in the conduct of pre-election surveys.
Lawyer Lorna Kapunan said the first thing she would do once she wins a Senate seat is to ban pre-election surveys. After all, she said, they are used for "mind conditioning."
At a press conference in Iloilo, she recounted receiving a message from a stranger, who asked money in exchange for advanced information on where the next survey would be conducted. The intention was for candidates to time their sorties during survey data gathering and increase their name recall.
"As a matter of fact, I'd tell you one story, I hope it's not true. Somebody texted me, in fact 2 or 3 times, I got a text 'Attorney, matutulungan kita para ma-improve ang survey results mo.' Kaya daw n'ya ang Pulse at 'tsaka yung SWS. And if they are listening now, you better clean up your ranks," Kapunan said. (I can help you improve your survey results. The sender said they can fix Pulse and SWS.)
"Sabi nila in the next two weeks, dito po ang aming survey areas – X, Y, Z. Sasabihin na for an X amount ibibigay po namin sa inyo kung saan namin kukunin 'yung survey sampling namin. Doon po kayo mag-concentrate in the next 2 or 3 weeks, tadtarin 'nyo po ng posters, bayaran 'nyo yung mga radio dun. Doon po kayo umikot para maganda ang labas 'nyo sa survey," she added.
(They said in the next two weeks, these are our survey areas – X, Y, Z. They will say, give us an X amount and we will give you the places where we will get our sampling. Then you concentrate there in the next 2 or 3 weeks, fill it with your posters, pay the radio stations there. Visit the area so your ranking will be good.)
Kapunan said she will push for a law that would ban pre-election surveys, stresssing the need for election laws that "could not be used as a racket" or sideline.
"So I'm saying to myself, gago ba ako (am I stupid)? If that's the way survey results are done, who are we fooling? You're not only fooling the public, you're fooling yourself because it's not a fair indication of how you're faring. It just shows that you campaign in the right place and therefore you place high," she said.
Re-electionist Senator Vicente Sotto III, a consistent front-runner, was just a seat away from her when she said that.
Kapunan added: "I'm not saying that those who are placing high are doing that, but I'm saying that we must have election laws that can't be used as a racket," she said."
Another senatorial candidate, Susan "Toots" Ople, revealed getting the same messages as Kapunan. Both candidates are outside the so-called Magic 12 or the winning circle in the senatorial race. (READ: Sotto, Lacson keep lead in new SWS survey)
Ople also asked polling companies to do a background check on their interviewers or staff to erase doubts.
"I suggest do a background check or investigate, baka nagagamit lang sila (they are probably being used) and they don't even know it," she said.
Despite ranking low in polls, Ople said her mantra remains to be "we should be running scared" and said she would continue to work hard during the 90-day campaign period.
Kapunan and Ople are on the senatorial slate of presidential candidate Grace Poe. – Rappler.com
Who won in the 2016 Philippine elections?
Check out the 2016 official election results through the link below:
Check out the 2016 unofficial election results for the national and local races through the links below
For live updates on the aftermath of the May 9 elections, check out our extensive
2016 Philippine elections
coverage!