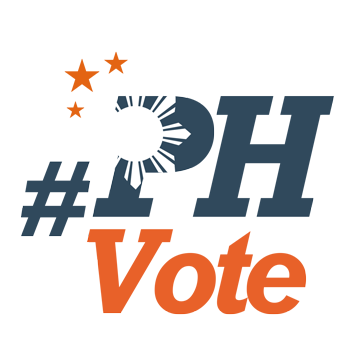 1
SC justice to SolGen: Cite legal basis, not statistics

MANILA, Philippines – Supreme Court (SC) Justice Teresita Leonardo-De Castro challenged the statistics cited by Solicitor General Florin Hilbay in proving that foundlings like Senator Grace Poe are more likely born to Filipinos rather than foreigners.
On Tuesday, February 16 – the last round of oral arguments on the disqualification case against the presidential candidate – De Castro said Hilbay, who came as the "tribune of the people," cannot use his statistics since nothing on record shows Poe was born in the Philippines.
Citing numbers from the Philippine Statistics Authority, Hilbay said there is a 99.9% chance that parents of anyone born in the Philippines would be Filipino.
"She was found in Jaro, Iloilo, but there is no evidence at all that she was born in the Philippines. You cannot use your statistics," said De Castro, who made this point repeatedly while interpellating Hilbay.
But the solicitor general maintained that it is "totally unheard of" for foreigners to come to the Philippines and leave their children behind, as opposed to "what ordinarily happens" when Filipinos abandon their children "out of poverty, or perhaps, shame."
"My assumption is she was born here in the Philippines, and if that can be disputed, then my entire presentation falls," he argued. (READ: SolGen to SC: Grace Poe met requisite 10-year residency)
Going by Hilbay's statistics, Senior Associate Justice Antonio Carpio asked what is the nationality of a child found in the Philippines with blonde hair and blue eyes and whose DNA results show Caucasian genes and no Asian genes at all.
Hilbay still maintained such foundling is a natural-born citizen.
"I would be comfortable with that policy result, your honor. If I'm able to do justice to the 99.9% who are in fact of Filipino parents, and be very generous to someone who happens to be blue-eyed and blonde, I would embrace that blue-eyed and blonde child and consider him a natural-born Filipino. I can sleep with that fact, your honor," he explained.
In his interpellation, Justice Marvic Leonen gave a scenario wherein a baby with blonde hair and blue eyes can possibly be considered a natural-born Filipino: if he was born to a French male and a Lebanese female who both went through the naturalization process to become Filipino citizens.
"If somebody leaves a fair, blonde, blue-eyed baby in the steps of the Supreme Court, newly born, it is possible that it is natural-born, correct? Can we stipulate that there are blonde, blue-eyed, natural-born Filipinos actually? The point is, there are certain characteristics which are uncharacteristic of a stereotype of a Filipino that others possess, is that not correct?" Leonen asked Hilbay.
But even with the given scenario, Leonen pointed out that Poe neither has blonde hair nor blue eyes. Given her presumptive date of birth, the justice said she must have been found like a newborn baby.
"That newborn could've come from China, flown in from China, and put in Jaro, is it possible?" Leonen asked.
"Yes," Hilbay answered.
"But is it probable?" the justice asked, to which the solicitor general said no.
'Numbers can form legal basis'
De Castro was still not convinced with Hilbay's statistics. (READ: SC told: Grace Poe as foundling only 'half the story')
"Everyone has legal basis for a position that will be advocated in this Court…. What is your legal basis to say foundlings are natural born? As solicitor general, do not argue that way before the Supreme Court. Provide us with solid legal basis," she said.
But Chief Justice Maria Lourdes Sereno said "numbers can, in fact, form a legal basis."
"When we talk about presumptions, the presumptions that populate our laws, our statutes, are they not all products of probabilities? In other words, we cannot live and have rules and do with our business with regularity if we do not base our actions on probabilities," she said.
"In fact, numbers mean something to us. It even, to a democratic form of government, equates majority rule to the basic form whereby consent is generated, is that not correct? So numbers can, in fact, form a legal basis, because that is the only way we can live – by common sense."
All counsels and the solicitor general were given until Monday, February 22, to file their memorandums, after which the case will be submitted for decision. – Rappler.com
Who won in the 2016 Philippine elections?
Check out the 2016 official election results through the link below:
Check out the 2016 unofficial election results for the national and local races through the links below
For live updates on the aftermath of the May 9 elections, check out our extensive
2016 Philippine elections
coverage!