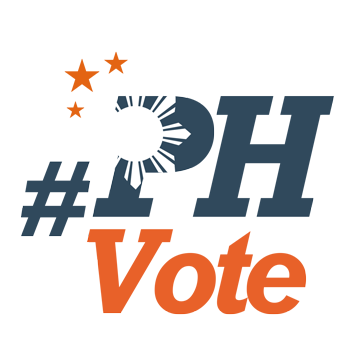 3
28% of voters support bet with 'untarnished image'

MANILA, Philippines – Twenty-eight percent of Filipino voters are supporting a presidential candidate based on his or her "untarnished reputation," according to the latest Pulse Asia Research, Incorporated survey released on Friday, February 19.
"For a little over one (1) in every four (4) Filipinos (28%), the most important reason why they are supporting a particular presidential candidate is because of said candidate's having an untarnished reputation or a reputation for not being corrupt," Pulse Asia president Ronald Holmes said in a statement.
In the Pulso ng Bayan January 2016 Survey, conducted from January 24 to 28, 1,800 registered voters nationwide were provided a list of possible considerations that they may have in choosing a presidential candidate.
They were asked, "Sa mga kumakandidato para sa pagka-presidente sa 2016, alin sa mga sumusunod and pinaka-importanteng dahilan sa inyong pagboto sa isang kandidato? (Among the presidential candidates for 2016, which of the following is the most important reason in voting for a candidate?)"
The survey showed that next to "untarnished image," the second most mentioned reason for voting for a presidential candidate is having a clear program or platform or action (14%), and extensive experience in governance (12%).
It also showed that 9% of Filipinos cited knowledge in government management as an important factor, while 6% cited being "god-loving/religious" and helpful as important considerations.
Nationalism, least mentioned as important factor
Being "nationalistic/did not leave the country" was least mentioned as the most important consideration in choosing a candidate (0.4%). This particular consideration applied to Senator Grace Poe, who is leading other contenders in two polls, even as she faces disqualification cases over citizenship and residency questions.

Being pro-poor, the tagline of Vice President Jejomar Binay, was cited as the most important consideration by 5%, while 3% said that being "courageous," a trait associated with Davao City Mayor Rodrigo Duterte, was the most important factor in their choice.
Two percent of the respondents cited "endorsement of a respected person" as their most important consideration. Administration standard-bearer Manuel Roxas II is the anointed candidate of President Benigno Aquino III.
Among the presidential candidates, only Binay is hounded by corruption allegations which he had repeatedly denied.
Address workers' pay, illegal drugs
Higher workers' pay and illegal drugs were cited as the most urgent concerns Filipinos want their new leader to address, at 38% and 36%, respectively. The respondents were asked to choose their top 3 concerns from a provided list.
This was followed by controlling inflation and fighting corruption, both at 30%; reducing poverty (29%); creating more jobs (26%); fighting criminality (24%); and enforcing the rule of law (20%).
Holmes said that one in 10 Filipinos, want their presidential bet to immediately address, upon assuming office, the following issues: promoting peace (12%), curbing the spread of illegal gambling (11%), protecting the environment (10%), defending national territorial integrity (8%), and preparing for disasters and calamities (8%).
The least cited urgent national concerns that the new leader should address are protecting the welfare of overseas Filipino workers (7%), quick response to the needs of those affected by calamities (6%), and preparing to successfully deal with terrorism (4%).
Holmes said that illegal drugs leads first-time mentioned concerns in the poll at 16%, followed by workers' pay (13%), inflation (12%) and poverty (11%).

In terms of voters in different geographical locations, Holmes bared the following findings:
A near majority of Visayans (47%) want their preferred presidential candidate to immediately increase the pay of workers once he/she assumes office
Metro Manilans want their favored presidential bet to focus on addressing the problems of illegal drugs (42%), low workers' pay (36%), poverty (34%), and employment (34%)
In the rest of Luzon, the leading issues to be handled immediately by a winning presidential candidate should be workers' pay (35%), illegal drugs (32%), inflation (32%), corruption (31%), poverty (31%), and employment (28%)
Mindanaoans want their chosen presidential candidate to curb the widespread sale and use of illegal drugs (41%), increase the pay of workers (38%), and fight corruption in government (34%)
Holmes said that among the well-off Class ABC, the most cited urgent concern for the next leader is addressing corruption (37%), followed by illegal drugs (34%), criminality (33%), inflation (28%), workers' pay (27%), poverty (25%), and employment (23%).
Among those in Class D, the most cited concerns are hiking workers' pay (39%) and illegal drugs (37%); and in the poorest Class E, workers' pay (39%), poverty (31%), illegal drugs (30%), inflation (30%), and employment (30%).
During the survey period, among the major issues were the oral arguments before the Supreme Court on Poe's cases, the conclusion of the Senate probe into corruption allegations against Binay, the re-opening of the Senate inquiry into the Mamasapano clash, and the presidential veto on the proposed hike in the Social Security Systems pension. – Rappler.com
Who won in the 2016 Philippine elections?
Check out the 2016 official election results through the link below:
Check out the 2016 unofficial election results for the national and local races through the links below
For live updates on the aftermath of the May 9 elections, check out our extensive
2016 Philippine elections
coverage!