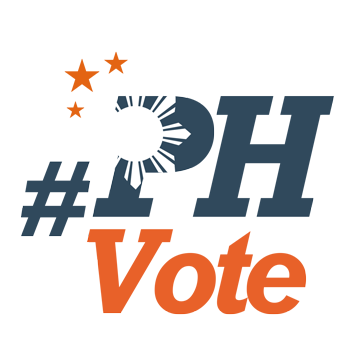 1
Comelec urged to declare Pacquiao fight illegal

MANILA, Philippines (UPDATED) – Former party-list lawmaker Walden Bello filed a petition on Monday, February 22, urging the Commission on Elections (Comelec) to decide if Sarangani Representative Manny Pacquiao's boxing match in April will violate election rules.
Bello – who, like Pacquiao, is running for senator – said his plea on Monday is "not a disqualification petition." His office released a statement on Sunday, February 21, saying Bello, former representative of the political party Akbayan, was set to file a "formal disqualification complaint."
Bello explained that he simply wants the Comelec "to make a decision" on whether Pacquiao's match with Timothy Bradley, scheduled on April 9, violates the poll body's limits on candidates' publicity.
Comelec Chairman Andress Bautista told Agence France-Presse that the commission will discuss the complaint during the en banc meeting on Tuesday, February 22.
Bautista said Pacquiao's promotion of his April fight with Bradley in Las Vegas was a "grey area," given the cap on radio and television airtime for candidates during the 90-day campaign period that started this month.
The Comelec limits television ads of national candidates to only 120 minutes per television station and 180 minutes per radio station. A boxing match with Pacquiao can run for up to two hours, excluding pre-fight events.
Signed in 2013, a Comelec resolution also requires media personalities running for public office to "take a leave of absence from his/her work as such during the campaign period."
Bello hopes Pacquiao 'chooses' to run
Bello told Rappler, "In our point of view, our review of Comelec rules showed that it will give Manny Pacquiao a tremendous advantage in tems of publicity."
He said that if the Comelec decides that the fight will violate election rules, Pacquiao should postpone his match with Bradley, which is set exactly a month before the May 9 elections.
"Postponement is the only option for Manny if he wants to continue running for senator. And I hope he chooses the path of running and postponing the fight," Bello said.
Referring to Pacquiao's fight on April 9, the petitioner earlier said: "This globally and nationally televised fight a month before the elections would mean hours and hours of coverage before, during, and after the fight. This media attention, supplemented by national pay-per-view television coverage during the fight, would be massive free advertising. It would give him a tremendous advantage against most of the other candidates in the race for the Senate."
Pacquiao recently faced public fury after he described homosexual couples as "worse than animals" for engaging in homosexual acts.
The boxer eventually apologized for comparing homosexual couples to animals, but said he is keeping his stance against same-sex marriage. – with a report from Agence France-Press/Rappler.com
Who won in the 2016 Philippine elections?
Check out the 2016 official election results through the link below:
Check out the 2016 unofficial election results for the national and local races through the links below
For live updates on the aftermath of the May 9 elections, check out our extensive
2016 Philippine elections
coverage!