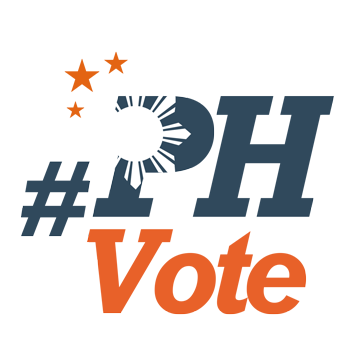 1
VP bets: How to improve the election debates

MANILA, Philippines – In April, it will be the turn of candidates for vice president to debate on national television, based on the schedule approved by the Commission on Elections (Comelec) and its media partners.
Judging from the first of the debate series – featuring the presidential candidates – on Sunday, February 21, the running mates said the format was not ideal for real discussions on platforms. (READ: The Cagayan de Oro Presidential Debate: Summary and highlights)
The presidential debate, organized for the Comelec by GMA-7 and Philippine Daily Inquirer, paired candidates and asked a different question per pair.
Rappler sought the vice presidential bets for ideas on how the debate format could be improved. Senators Francis Escudero and Antonio Trillanes IV have not responded as of posting.
It's a common sentiment that the time limit was too restrictive. Each presidential candidate was given a minute to a minute and a half each for their opening remarks, answers to questions, rebuttal to a contender's statement, and their closing spiel.
"Sana mas mahaba ang oras na ibigay kasi parang they only had few seconds to answer. Hindi siya sufficient time para mailahad talaga ang programa ng ating mga kandidato," Liberal Party vice presidential bet Leni Robredo told reporters in General Santos City on Monday.
(I wished they were given a longer time. They only had a few seconds to answer. That is insufficient for them to present their program.)
Senator Alan Peter Cayetano, running mate of Rodrigo Duterte, said the one-minute time limit made the exercise a "sound bite debate."
"It turned out to be a battle of who can condense their answer in a short time. Maybe 3 minutes or 2 minutes is better than one and a half, one minute," he said in a mix of English and Filipino.
Based on Rappler editors' voting, Manuel Roxas II won the first of 3 rounds, while Grace Poe won the 2nd and 3rd rounds. In Rappler's online poll, however, netizens favored Duterte in all 3 rounds.
There should be common questions
Senator Gringo Honasan, running mate of Vice President Jejomar Binay, echoed his rivals' opinion on time constraints, but noted that the audience still learned something about the candidates.
The United Nationalist Alliance (UNA) vice presidential bet criticized the questions thrown specifically at Binay, who consistently fared poorly in the Rappler online polls during the debate.
The first question asked of Binay was about his properties, specifically the 350-hectare estate in Rosario, Batangas, which the Vice President denies is his.
"The question has nothing to do with their opinion. [It] should be resolved in proper courts of law, applying due process," Honasan said in a phone interview with Rappler.
He noted that the hosts should have asked about the party the candidate is representing and its platform of government.
Out of the 5 candidates, Binay, Roxas, Duterte, and Miriam Defensor Santiago belong to political parties. Duterte and Santiago, however, have running mates that belong to a party different from theirs.
No perfect format
Senator Ferdinand Marcos Jr, Santiago's running mate, said there can be no perfect format for the debate, and Sunday's activity was an "attempt" to hold a debate and not just accommodate candidates' speeches.
Asked how he would want the vice presidential debate to go, he said during a press conference in Muntinlupa on Monday: "Baka kailangan 'yung common questions for everyone. Dapat lahat tingnan natin sino'ng may pinakamagandang program." (Maybe common questions should be addressed to everyone. We need to see who has the best program.)
Political analysts earlier pointed out that the format of the first debate might have caused Santiago's "not as good as expected" performance.
Political analyst Prospero de Vera Jr previously remarked: "They paired the candidates, but their question changes as they moved from one pair to another. You don't really get to compare the position of candidates on a common issue."
Some professors and civil society experts also aired on social media their frustrations on how the debate was conducted.
The vice presidential candidates look forward to more exciting and more comprehensive debates. There are two more presidential debates and one vice presidential debates before election day.
"We should give allowance for the learning curve," Honasan remarked.
Robredo said: "Sana rin next time iba na ang issues at hindi na paulit-ulit para malaman natin kung saan sila tumatayo." (Hopefully, next time, a different set of issues will be taken up, and not a repetition of what were already discussed, so we know where do they stand.)
"I think nagwa-warm-up pa kasi parang nagkakahiyaan pa 'yung mga candidates, sino'ng babanat kanino," Cayetano said. (Candidates are still warming, sizing up who attacks whom.)
The second presidential debate will be in the Visayas region on March 20, and will be co-organized by TV5 and Philippine Star. It will have a panel format, where a select set of interviewers will challenge the candidates on issues of disaster preparedness, healthcare, education, and fighting corruption.
The last presidential debate will be held on April 24 in Luzon and hosted by ABS-CBN and Manila Bulletin. It will have a town hall format, where the moderator takes questions from the audience.
The vice presidential debate will be on April 10 in Metro Manila, with Comelec partners CNN Philippines, BusinessMirror, and Rappler. – Rappler.com
Rappler editors' picks per round
Who won in the 2016 Philippine elections?
Check out the 2016 official election results through the link below:
Check out the 2016 unofficial election results for the national and local races through the links below
For live updates on the aftermath of the May 9 elections, check out our extensive
2016 Philippine elections
coverage!