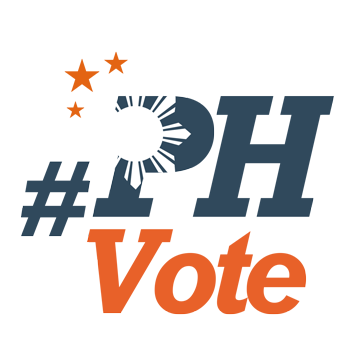 1
Duterte: I won't be dictator, just hardliner on crime

MANILA, Philippines – A day before the anniversary of the EDSA Revolution, presidential bet Rodrigo Duterte said that his admiration for former president Ferdinand Marcos does not mean he will become a dictator.
"No, there's no need for me to do that. I will just ask everybody to follow the law. You won't need martial law," he said during an ambush interview on Wednesday, February 24, in Pasay City.
The EDSA Revolution, which celebrates its 30th anniversary on Thursday, February 25, ended the 20-year rule of Marcos whose last years in power were marred by human rights violations, corruption, and an abusive dictatorship.
Before #EDSA30 anniv, #Duterte says he won't be a dictator even if he admires some Marcos programs. #PHVote pic.twitter.com/oWK3nPsaiB

— Pia Ranada (@piaranada) February 24, 2016
Duterte has said that Marcos, if not for the abuses, was the best president the Philippines has ever had. He has expressed admiration for Marcos' fisheries and agriculture programs, Biyaya ng Dagat and Masagana 99.
"Yes, in the sense that during his time, minus his years when he was waning, but during the first 4 years we had very good governance in this country," he said.
Some have drawn comparisons between the Mindanaoan presidential bet and Marcos because of Duterte's emphasis on instilling discipline among Filipinos.
He has said he would not hesitate to order the killing of criminals if they put up a violent resistance to law enforcers.
But Duterte said he would not be a dictator, just a hardliner on crime and corruption.
"I will not become a dictator. I will just ask everybody to follow the law. But then, I'll be strict and harsh. There is a law, don't do drugs. Don't kidnap. Don't be corrupt, don't plant bullets. Pay taxes," he said in a mix of English and Filipino.
But in an interview with Rappler's Maria Ressa before deciding to run for president, Duterte had said his presidency "is going to be a dictatorship."
He also threatened to close down Congress if lawmakers insist on keeping pork barrel, something he promised to stop if elected president. – Rappler.com
Who won in the 2016 Philippine elections?
Check out the 2016 official election results through the link below:
Check out the 2016 unofficial election results for the national and local races through the links below
For live updates on the aftermath of the May 9 elections, check out our extensive
2016 Philippine elections
coverage!