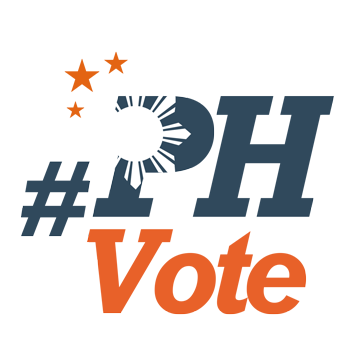 7
Where are the 2016 bets on the 30th EDSA anniversary?

MANILA, Philippines – The Philippines will mark the 30th anniversary of the EDSA People Power Revolution on an election year, and candidates in the upcoming May polls will be keeping their campaigns in full swing.
On February 25, 1986, Filipinos massed around the historic thoroughfare to overthrow the late dictator Ferdinand Marcos, restoring democracy and installing as president a simple housewife – Corazon Aquino.
Thirty years later, several politicians tied to that historic uprising will be facing off in the presidential and vice presidential race.

Mar Roxas and Leni Robredo
Liberal Party standard bearer Manuel Roxas II is the chosen successor of Cory Aquino's son, President Benigno Aquino III. His running mate, Camarines Sur Representative Leni Robredo, also has ties to EDSA: she attributes her entry into public servide as an outcome of the upswelling of optimism and hope from that bloodless revolution.
The two will be attending the celebrations at the People Power Monument along EDSA, where Aquino is guest of honor at a commemorative program for the Salubungan program.
In the afternoon, Robredo will attend the praying of the Rosary, to be led by the President's sister Viel Aquino-Dee, at her volunteer center in Katipunan, Quezon City. She will also attend a Mass, where musician Jim Paredes and other celebrities have been invited.
A day before the 30th anniversary of EDSA I, the administration bets visited the Aquino-Diokno Memorial and Laur Detention Center in Fort Magsaysay, Nueva Ecija.
Roxas reiterated the need to keep fighting for freedom, saying that the nature of the enemy has changed over time.
"Noong 1986, pinaglaban natin 'yung demokrasya, kalayaan. 2010 pinaglaban natin ang pagwaksi ng pandaraya, ng kasinungalingan at ng pagnanakaw. Ngayon naman, 2016, tuloy pa rin ang laban, di ba? Hindi naman natatapos ang laban. Nagbabago lang ang kalaban," he said.
(In 1986, we were fighting for democracy, freedom. In 2010, we fought against cheating, lies, and theft. Now, in 2016, the fight continues, does it not? The fight does not end. Only the enemy changes.)
"Ngayon, nasa sangandaan na naman tayo. May bagong laban na naman. Laban para maging malaya tayo sa unos, di ba? Maging malayo tayo sa takot. At magpatuloy ang ating laya para may pag-asa tayo. Matupad ang ating mga pangarap. 'Yan ang ating ipinaglalaban ngayon," Roxas added.
(Now, we are at another crossroads. We have a new fight ahead of us. A fight for us to be free from disaster, to be free from fear. And to have our freedom preserved so that we have hope, our dreams fulfilled. That's what we're fighting for now.)

Vice President Jejomar Binay and Senator Gringo Honasan
The United Nationalist Alliance tandem will be skipping the events in Manila and will be campaigning in Quezon province.
Both Binay and Honasan were key figures during martial law and the EDSA uprising. Binay was a lawyer known for defending human rights victims during the martial law years, and was later appointed officer-in-charge of Makati by then newly-installed President Corazon Aquino.
Binay's running mate, Senator Gringo Honasan, was then a leader of the Reform the Armed Forces Movement. He and then defense minister Juan Ponce Enrile plotted a failed mutiny against Marcos. (READ: Key players in the 1986 People Power Revolution)
Honasan would later lead several coup attempts against Cory Aquino, during a period when Binay had been a staunch defender of her administration. (READ: EDSA 30: Politicians who got their start after the 1986 uprising)
In a statement to mark the 30th anniversary of the EDSA uprising, Binay zeroed in on the continuing fight against poverty – a freedom, he said, that Filipinos have yet to gain.
"We have achieved political freedom, yet economic freedom is still beyond our grasp. The fight for freedom from poverty remains," Binay said.
He added, "I have said this before and it bears repeating: Democracy is nothing if it does not democratize wealth. Democracy cannot thrive in a society whose population groans in abject poverty."
The Vice President also alluded to his achievements in Makati, where he had been mayor for a total of 21 years. In his campaign speeches and sorties, Binay frequently points to the financial capital as an example of what the Philippines could become if he sits as president.
"Makati teaches us that political will, transparency, compassion, and the unfettered support of the people can move a community forward. We have seen the fruits of People Power in Makati through a government that serves its people well. We did it in Makati. We can do it for the entire country," he said.
Meanwhile, Honasan said in his statement that the Philippines continues to grapple with a "system that breeds the problems that we are facing now."
"Somehow we have managed to splinter our country into so many pieces and we are inflicting so many wounds on each other because of partisan politics. The challenge for our nation's future leaders is to set aside personal interests and stay united in the fight against injustice and poverty," he said.

Grace Poe and Chiz Escudero
Senator Grace and her running mate, Senator Francis Escudero, will be in Abra and La Union to continue their bid for the two top posts of the land.
In her message for the EDSA commemoration, Poe praised the martyrs who gave their lives to restore freedom and democracy.
But she also mentioned the need to continue the fight against society's ills to achieve true freedom.
"Tatlumpung taon matapos ang EDSA, marami pa tayong dapat gawin bilang isang bansa para maging ganap na malaya – sa gutom, sa kahirapan, sa kawalan ng edukasyon, sa pagsupil sa ating karapatan sa impormasyon, sa pagkitil sa karapatang pantao," Poe said.
(Thirty years after EDSA, there is still a lot that we need to do to be truly free – free from hunger, poverty, lack of education, repression of our right to information, violation of our human rights.)
"Malaking hamon sa mga lider ng susunod na administrasyon na bigyang katuparan ang pagkamit sa mga kalayaang ito," she added.
(It is a big challenge to the next administration to achieve these freedoms.)
In his own statement, Escudero highlighted the lessons from EDSA, emphasizing "grassroots participation in governance and the people-centered policies."
He also called on the need to build upon the legacy of EDSA.
"Let us try to correct the bizarre components, errors and mistakes committed along the way of our long, difficult, and complicated quest to build a better, more compassionate, and more inclusive society and nation for all Filipino people," Escudero said.

Davao City Mayor Rodrigo Duterte and Senator Alan Peter Cayetano
The tough-talking Davao mayor and his running mate will be in Cebu on Thursday to continue their campaign.
Duterte, known for his iron-fisted style of leadership to clamp down on crimes in Davao City, had earlier expressed admiration for the late Marcos. Critics have drawn comparisons between the late dictator and Duterte, who has been vocal about his controversial plans to fight crime.
He has said that he would not hesitate to order the killing of criminals if they resisted law enforcers – remarks that human rights advocates have criticized.
While admitting that he would be strict in instilling discipline and implementing the law, Duterte denied that he would be a dictator.
"I will not become a dictator. I will just ask everybody to follow the law. But then, I'll be strict and harsh," he said.
In an earlier interview with Rappler's Maria Ressa, however, Duterte said his presidency "is going to be a dictatorship."

Senator Miriam Santiago and Senator Bongbong Marcos
Santiago does not have a schedule for her presidency campaign on Thursday. Her running mate, Senator Ferdinand Marcos Jr – son of the late dictator – also has no events on the commemmoration of the EDSA revolution. On Friday, he is set to hold his 3rd sortie in Pangasinan.
The younger Marcos has repeatedly dismissed critics who want him to admit and apologize for, the atrocities and human rights violations that occurred under his father's authoritarian rule. He earlier said he saw no reason to apologize for his father's imposition of martial law, citing the infrastructure projects and other accomplishments of the late dictator.
He had also called on the public to "move on", also pointing out that there has been no progress since his father's rule ended.
He also said that the EDSA revolution disrupted his father's plans for the Philippines.
"It is unfortunate to see that if you look at objective measures, instead of progressing, we have regressed in many, many ways since 1986," he said in a sortie in Pangasinan province. – with reports from Bea Cupin, Mara Cepeda, Camille Elemia, and Patty Pasion/Rappler.com
Who won in the 2016 Philippine elections?
Check out the 2016 official election results through the link below:
Check out the 2016 unofficial election results for the national and local races through the links below
For live updates on the aftermath of the May 9 elections, check out our extensive
2016 Philippine elections
coverage!