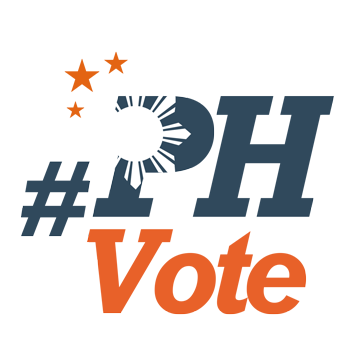 2
Nancy Binay: My father's viral video is 'saddening'
BATANGAS, Philippines — A video of Vice President Jejomar Binay is currently making the rounds online.
In it, the United Nationalist Alliance standard-bearer is seen handing out money to people.
His daughter, Senator Nancy Binay, comes to his defense.
Mara Cepeda reports. - Rappler.com


Black propaganda is par for the course in every Philippine election. According to the camp of Vice President Jejomar Binay, he is once again a victim of another attempt to discredit his name.
In the video posted by user R-Breezy, Binay is seated on a chair as he hands out money to people.
The video is now viral with 3.3 million views on Facebook.
Binay's daughter, Senator Nancy Binay, came to her father's defense during a sortie of the United Nationalist Alliance in Batangas.
She says the video was taken during Christmas day 5 or 6 years ago in front of the Vice President's house in Makati.
It was not shot during the campaign period for the May polls.
NANCY BINAY, PHILIPPINE SENATOR: First of all, I am saddened by this. The Vice President and our family have an annual tradition at home. He gives Christmas gifts to the people who visit him. Isn't that the tradition of a Filipino family when you visit them during Christmas?
She says the Vice President would only give out P20 to P50 bills per person and that the money is sourced from the family's personal funds.
NANCY BINAY, PHILIPPINE SENATOR: Yes. Every start of the year, we set aside money for that. For me, I would give fruits to children who are in line. I give them an apple or an orange.
Corruption allegations are not new for the Vice President. He was the subject of a year-long Senate probe about allegations of corruption and unexplained wealth thrown at him by his political rivals.
The Ombudsman already found probable cause to indict the former Makati mayor of 21 years with criminal charges over the alleged overpricing of the Makati City Hall parking building.
His son, dismissed Makati mayor Junjun Binay and other city hall officials also face 8 criminal charges before the Sandiganbayan.
Nancy says this is why they are no longer surprised when new accusations are levelled against her father. The Binay camp has always insisted the allegations are an attempt to derail Binay's presidential bid.
NANCY BINAY, PHILIPPINE SENATOR: At this point, I'm no longer surprised. I get sad because even the small things that can make our people happy, they destroy. For us in the Binay family, we will continue providing the kind of service we are providing as long as these help or give happiness to our countrymen.
Nancy says her father will not resort to vote-buying to secure his victory. The Vice President, however, recently told voters during a sortie in Pantao Ragat, Lanao del Norte to accept politicians' monetary bribes but still vote for the candidates they believe in, like Binay and running mate Senator Gringo Honasan.
Regardless of what is being thrown at Binay by his critics, the Vice President vows that he will just focus on uplifting Filipinos out of poverty. For Binay, it's persistent ground campaigning over dirty mudslinging.
Mara Cepeda, Rappler, Batangas
Who won in the 2016 Philippine elections?
Check out the 2016 official election results through the link below:
Check out the 2016 unofficial election results for the national and local races through the links below
For live updates on the aftermath of the May 9 elections, check out our extensive
2016 Philippine elections
coverage!