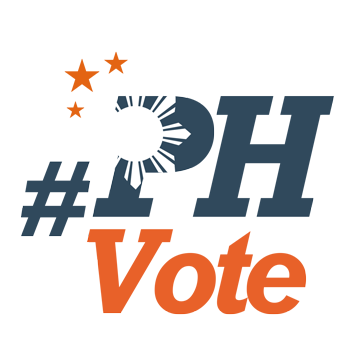 1
Duterte to Cebu workers: Wage increase not the solution

LAPU-LAPU CITY, Philippines – Minimum wage earners in vote-rich Cebu province asked presidential candidate Rodrigo Duterte and his running mate Alan Peter Cayetano on Thursday, February 25, to push for an increase to their P353 daily earnings.
"That's not nearly enough to cover our daily needs," a factory worker at ProBag at the Mactan Export Processing Zone 1 in this city told the candidates.
But Duterte and Cayetano said that instead of raising wages, their goal would be to lower the cost of living.
They said the rising prices of commodities and salary deductions for services like Pag-IBIG, PhilHealth, and social security take a big cut out of workers' salaries. Electricity and water rates are also too high.
"If we do that [raise wages], the factories would move to Vietnam," Duterte told workers in Visayan. (READ: The Leader I Want: Rodrigo Duterte's to-fix list for 2016)
"We should increase the purchasing power of what you're already earning," Cayetano also said in Filipino.
Cayetano said that government should focus on the local manufacturing sector so goods would cost less for Filipino consumers. (READ: The Leader I Want: Alan Cayetano's to-fix list for 2016)
Danao homecoming
After meeting with factory workers, Duterte campaigned in Danao City, where he reiterated that it was time for "Bisaya napud!" (another Bisaya) to lead the country.
The last president from the Visayas was Carlos Garcia, who was from Bohol. He was president from 1957 to 1961.
The visit to Danao City was also a homecoming for Duterte, who lived there until he was 5 years old. His father, Vicente, was once the mayor of Danao before moving to Davao City.
"I am a Danaoanon. I am sure you will be proud if I will become president," Duterte told around 8,000 people gathered at the Cebu Technological University.
He added that most former presidents are from Luzon, so the bulk of the budget goes there.
"I will reverse that once I become president," Duterte said. (READ: Duterte to Roxas: 'Daang Matuwid' failed Mindanao)
Local ties
Some members of the Durano family, the ruling political family in Danao City, are related to Duterte through their matriarch Beatriz Duterte-Durano. She is the wife of Ramon Durano Sr, former Danao mayor and congressman, who is credited for establishing the Durano dynasty.
But many of the Duranos and their local Bakud party are choosing to support presidential candidate Grace Poe. Cebu 5th District Representative Ace Durano is Poe's campaign manager.
On the sidelines of the Danao City event, Duterte's son Sebastian told Rappler that while they had hoped for support from their relatives, they also recognize that it's a free country.
"I have no problem with it, it's democracy," he said. (READ: Who are running Grace Poe's campaign?)
Sebastian, who also campaigned for his father in Carcar City, added that the Doctors for Duterte Movement would help them mobilize volunteers across Cebu.
"We know he still lags a bit in the surveys, but we still have time. We're confident we can get his ranking up," he said. (READ: Can Rodrigo Duterte win by being himself?) – Rappler.com
Who won in the 2016 Philippine elections?
Check out the 2016 official election results through the link below:
Check out the 2016 unofficial election results for the national and local races through the links below
For live updates on the aftermath of the May 9 elections, check out our extensive
2016 Philippine elections
coverage!