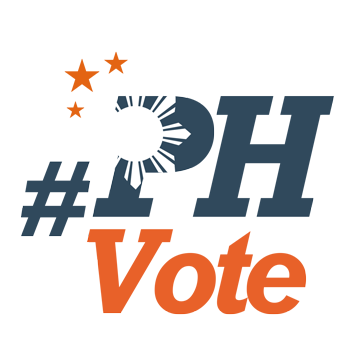 1
Duterte to merge SSS and GSIS if elected

DAGUPAN CITY, Philippines – Fusing government's two state pension fund agencies would better serve Filipinos, presidential candidate Rodrigo Duterte said Thursday, March 3.
"I will merge GSIS (Government Service Insurance System) and SSS (Social Security System). It's deficient, it's not working well," he said during a campaign sortie in Dagupan City, Pangasinan.
The GSIS and SSS are agencies mandated to provide Filipinos with pension, the regular payment made to an individual after retirement from an investment fund contributed by the person during his or her working life.
GSIS is a pension fund for government employees, while SSS is for private citizens.
Yesterday: Duterte says 1st two years of his presidency will focus on the people, social services. #PHVote #Duterte pic.twitter.com/HXzNVAPsmh

— Pia Ranada (@piaranada) March 3, 2016
He slammed the Aquino administration for supposed mismanagement of the agencies to the detriment of Filipinos.
"Ito namang SSS, ang binabayad nila sa board of trustees, milyon-milyon ang sweldo taun-taon. Tapos 'pag humingi ka ng libre, ayaw ni Aquino kasi wala raw pera," an angry Duterte told the audience of over a thousand in a Dagupan City gym.
(This SSS pays their board of trustees millions each year. Then when you ask Aquino to make things free, he doesn't want because there is supposedly not enough money.)
Mismanagement?
Duterte was referring to the proposed pension hike increase which President Benigno Aquino III vetoed because the scheme would eventually bankrupt the agency by 2029.
Yet in 2013, SSS officials went under fire for granting its executives P1 million in performance bonuses.
Duterte has repeatedly made known his disagreement with Aquino's veto of the pension hike, saying the current pension given to elderly "is really not enough."
On Aquino's fear that the hike would lead to SSS bankruptcy, Duterte has said if the government really fought for the measure, "you can correct it along the way."
Merging the GSIS and SSS into a single agency is not a new idea.
In 2012, the Asian Development Bank came up with a study that concluded fusing the two would better protect Filipinos in their old age.
The report said combining the agencies would remove the large gaps between the two caused by the discrepancy between their contribution rates and benefits.
'People-centered' presidency
Calling for improved pension services and supporting the pension hike are just some of the populist platform proposals of Duterte.
He has also declared he would require all hospitals in the country to provide free health services for indigents to be paid for by government.
He vows to continue the Pantawid Pamilyang Pilipino Program (4Ps) and add a livelihood component in the form of a P1-billion fund to provide capital for the poor who want to put up small- and medium-sized enterprises.
All these proposals reflect the "people-centered" government he promises to deliver if elected.
"Ang sentro ko tao. Gobyerno ako, tao. Ito ba'y nakakain na? Wala, o anong kailangan niya sa farm? Ito ba'y nakapag-aral ang anak niya? Ito ba'y nakakapunta sa siyudad ng Davao? Ayusin natin ang daan. Ganoon ako magtingin ng problema. Dito ako sa tao."
(My center is the people. If I am government, I will focus on people. Has this person eaten? If not, what does he need in the farm? Has his child gone to school? Has he gone to Davao City? Let's fix the road. That's how I see problems. I side with the people.)
The first two years of a Duterte presidency will focus on social services, he said.
This will come at the cost of ambitious infrastructure projects like dams.
"But I will continue with the building of infrastructure for mobility. But ambitious infrastructure projects, not yet. First two years, I will focus on the people," he said.
In his proclamation rally, he said his top 3 budget priorities will be agriculture, education, and health services, in that order. Read his entire platform here. – Rappler.com
Who won in the 2016 Philippine elections?
Check out the 2016 official election results through the link below:
Check out the 2016 unofficial election results for the national and local races through the links below
For live updates on the aftermath of the May 9 elections, check out our extensive
2016 Philippine elections
coverage!