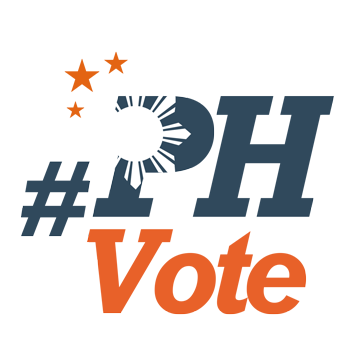 2
Marcos Jr victory will show low 'moral standards' of PH – Osmeña

MANILA, Philippines – Re-electionist Senator Sergio Osmeña III said it will be bad for the country's image if Senator Ferdinand "Bongbong" Marcos Jr wins as vice president.
In the eyes of the world, Osmeña said, Bongbong's father, the late former President Ferdinand Marcos, is the second top plunderer trailing Indonesia's Suharto.
"And they would be very surprised if the Philippines will be electing the very son, namesake, to win, and that will show that our moral standards are not high," Osmeña said in a press conference on Thursday, March 3.
"If Hitler had a son and the son came back now 50 years after to run for president of Germany, I'm sure they will never let him," he added.
The veteran senator, who is helping Marcos' rival Liberal Party vice presidential bet Leni Robredo, said that, if Marcos wins and eventually becomes president in the future, he could "reverse" the country's gains in the past 30 years.
Osmeña, together with Geny Lopez, was imprisoned for 5 years during the Marcos regime.
"He could reverse everything that what we have been doing for the past 30 years, really. Will he give coco levy back to the cronies? Will he give sugar money, tobacco money back? Lahat ng sinurrender ng cronies niya, ano, isasauli sa cronies? (Everything that his cronies surrendered, what, he will return them to the cronies?)" Osmeñ said, referring to the sequested assets of Marcos cronies.
"So what happens, do we reverse everything the PCGG (Presidential Commission on Good Government) did? Do we give artwork back to Imelda [Marcos]? That's about, wow. People don't realize the value of those artworks. Those are $20-30 million each. That's about P1 billion each. Do we give her back her penthouses in New York? Do we give back palaces around the country? Tell me if we will reverse, believe me many of that will be reversed," he stressed.
Fruit same as the tree?
Osmeña said President Benigno Aquino III could not be blamed for always campaigning against Marcos. After all, he said, it is Aquino's moral obligation to do so.
"You definitely cannot blame the President. It is a moral obligation on the part of this country to let the world know that we have our values right, that our moral values are solid," he said.
When asked if Marcos would be a dictator like his father, Osmeña hinted the son could just like be his father – a view that even President Aquino expressed. (READ: Aquino: Marcos doomed to repeat father's mistakes)
"Kasi may kasabihan ang bunga ng durian ay hindi mangga. Well, it's not as drastic as that…but who's that philosopher who said the apple does not fall too far from the tree?"
The senator said President Aquino was voted into office because of the "graceful umbrella" of his mother, the late President Corazon Aquino.
"How can we go the opposite and say Bongbong Marcos is the son of Ferdinand but he doesn't have the morals of Ferdinand Marcos, sino maniniwala dyan? (Who will believe that?)"
"Or else what he would do now is try to whitewash the sins of Ferdinad Marcos which is wrong also. Because I can point to hundreds, even thousands, of torture victims, torture lang 'yun (that's just torture). There were other thousands of other victims of injustice," he said. – Rappler.com
Who won in the 2016 Philippine elections?
Check out the 2016 official election results through the link below:
Check out the 2016 unofficial election results for the national and local races through the links below
For live updates on the aftermath of the May 9 elections, check out our extensive
2016 Philippine elections
coverage!