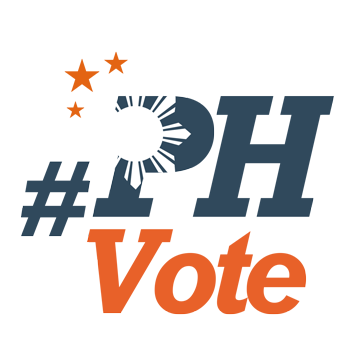 1
Osmeña on 'sick' Miriam: It's just a 4-way presidential race

MANILA, Philippines – Re-electionist Senator Sergio Osmena III on Thursday, March 3, said it is "very dangerous" to vote for an ill president who might not last 6 years in office.
Osmeña said this in connection with the condition of presidential candidate Miriam Defensor Santiago, who was diagnosed with Stage 4 lung cancer but claims she had been cured.
Santiago, during her proclamation rally in Ilocos Norte, even said that if she is elected president and something happens to her, she would want running mate Ferdinand "Bongbong" Marcos Jr to replace her.
"Miriam's only at 4% [in survey ratings]. Halatang halata naman may sakit si Miriam (It is very obvious that Miriam is sick), that's why she's only 4%," Osmeña said in a press conference at the Senate. (READ: The Scrum: Will voters go for ill candidates like Miriam Santiago)
Despite consistent low survey ratings, Santiago hardly goes on campaign sorties. While her political rivals have started theirs way ahead of the official start of campaign, Santiago's first sortie was during her and running mate Ferdinand "Bongbong" Marcos Jr's proclamation rally on February 9 in Ilocos Norte.
She, however, defended her long silence by slamming the other candidates for premature campaigning.
Osmeña said the public does not want to vote for a president who would not finish his or her term.
"People don't want to vote for a president who might not last 6 years. That's very dangerous. Even if you get sick while in office, you can be manipulated and controlled by people around you. Ayaw naman natin mangyari yun (We do not want that to happen)," Osmeña said
Santiago earlier said she would want Marcos to replace her if something happens to her as president. After all, she said Marcos is "young and idealistic."
Osmeña, who was jailed for 5 years during the martial law regime of President Ferdinand Marcos, said the young Marcos could "reverse" what had been done for the past 30 years.
Presidency 4-way race
With Santiago's low survey ratings, Osmeña said the presidency is a 4-way race among Vice President Jejomar Binay, Manuel Roxas II, Senator Grace Poe, and Davao City Mayor Rodrigo Duterte.
Osmeña, who had been consulted by several candidates in past elections, said all 4 bets are "practically" tied at this point.
"Alam naman natin (We know) 4 of the presidential candidates are practically, generally tied for the lead. Sometimes Binay Top 1, sometimes Grace Poe is Top1. And not too far behind are Digong Duterte and Mar Roxas," he said.
Osmeña said it all boils down to whoever commits the least mistakes, as it is still anybody's ball game.
"So any of those 4 could win the elections. Right now it's just going to be a matter of who makes the least mistakes eh. Nagkakamali mga kandidato nyo. (Your candidates commit mistakes.) That can really bring your rating down. It's hard to predict at this time," he said.
For the vice presidential race, Osmeña, who helps the campaign of Leni Robredo, predicts it will be a battle among 3 candidates – Marcos, Robedo, and Senator Francis Escudero. – Rappler.com
Who won in the 2016 Philippine elections?
Check out the 2016 official election results through the link below:
Check out the 2016 unofficial election results for the national and local races through the links below
For live updates on the aftermath of the May 9 elections, check out our extensive
2016 Philippine elections
coverage!