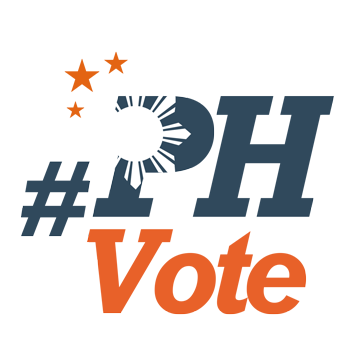 1
LP starts losing southern allies

CEBU CITY, Philippines – The Liberal Party's (LP) allies in Naga announced Friday, March 4, they were supporting One Cebu's candidate for governor, Winston Garcia, while Talisay City Mayor Johnny de los Reyes said he was ready to leave LP, as well.
De los Reyes said he was slighted when LP presidential candidate Manuel "Mar" Roxas II ignored him and his party during a campaign rally in Cebu last Thursday.
In both Naga and Talisay's cases, the break from LP was apparently triggered by the administration party's decision to support Alayon, a party in Cebu Province's first district led by former congressman and ex-Talisay City mayor Eduardo Gullas.
Naga has 63,755 registered voters, while Talisay has 120,240.
"Kami mura'g naigo sa crossfire. Kami nisuporta sa LP pero ilang gisuportaan ang pikas grupo (We're caught in the crossfire. We supported LP, but the party is supporting our rivals)," said Venci del Mar, who is running for mayor of the City of Naga.
Del Mar and his slate officially joined One Cebu March 4, the second day of the LP national candidates' campaign visit.
In a press conference also on March 4, Garcia and One Cebu gubernatorial candidate Dr Nerissa Soon-Ruiz formally welcomed Del Mar and his slate.
Del Mar told reporters he has yet to inform Cebu Governor Hilario Davide III about the slate's decision to leave LP, because the party has favored their opponents over their original supporters.
When asked for his comment, Governor Davide said he cannot dictate what LP's allies should do.
"We will try to court them again kung nangluod na sila (if they feel hurt). Kay for better ni nato nga ipadayon ang eksaktong good governance (It would be better to continue good governance)," Davide told reporters.
Del Mar, a third-term city councilor, is facing lawyer Kristine Chiong, daughter of incumbent City of Naga Mayor Valdemar Chiong, in the mayoral elections this May.
The Chiongs belong to the Alayon Party.
Mayor Chiong said he expected the councilor's move, which he described as "desperate and selfish, with only one objective: his own political survival."
"His latest political stunt only reinforces the perception of the majority of Nagahanons, that he is just another traditional politician that practices the politics of opportunism and personal accommodation," Chiong said in a text message. The mayor added that Del Mar was once his political ally but shifted to the opposition to pursue his political ambition.
Meanwhile, Mayor de los Reyes said he was considering bolting from the LP after Roxas ignored him during the rally in Mandaue City last Thursday.
Ignored by the President
De los Reyes was upset when President Benigno Aquino III only mentioned Gullas and his grandson, Cebu Representative Gerald Anthony "Samsam" Gullas Jr. (Cebu Province, first district).
"Giisip namo nga kami ang original nga asawa sa LP, pero lain nga asawa ang gidala ni Mar (Roxas) kagahapon (We considered ourselves married to LP, but Mar brought a mistress instead)," said the mayor.
De los Reyes criticized the LP leadership for prioritizing groups that only sided with the party once they had won power. He added that his departure from LP will be a big loss to the party.
"Wala man mi nagkinahanglan nila, sila mao'y nanginahanglan namo (We don't need them. They need us)," De los Reyes added.
De los Reyes said he is still undecided on where he and his candidates will go next.
But in his Facebook page, the mayor's son, Talisay City Administrator John Yre de los Reyes, hinted that his father's group is planning to transfer to the party of Davao City Mayor Rodrigo Duterte, who is running for president.
The city administrator criticized the LP leadership for embracing allegedly corrupt officials.
"Corruption is the enemy of development, and of good governance. People do not want politicians they know to be corrupt. Why are you embracing those corrupt politicians? Are you one of them?" he said.
Also on Friday, March 4, One Cebu accused local LP leaders of using a Capitol-owned multicab in its campaign.
According to a press statement released by the party, the multicab was seen carrying campaign tarpaulins of Mandaue City mayoral candidate Luigi Quisumbing and his slate.
The materials also bear the names of Davide and his running mate, Vice Governor Agnes Magpale, who are both seeking reelection.
"This is clearly an illegal, immoral and unethical use of government resources in their attempt to prop up the 'banana candidacy'. Daang Matuwad pa more!" said lawyer Rory Jon Sepulveda.
Photos of the preparations were anonymously sent to One Cebu, he said. – Rappler.com
This story is republished under Rappler's content sharing agreement with the SunStar network in the coverage of the 2016 national and local elections.
Who won in the 2016 Philippine elections?
Check out the 2016 official election results through the link below:
Check out the 2016 unofficial election results for the national and local races through the links below
For live updates on the aftermath of the May 9 elections, check out our extensive
2016 Philippine elections
coverage!