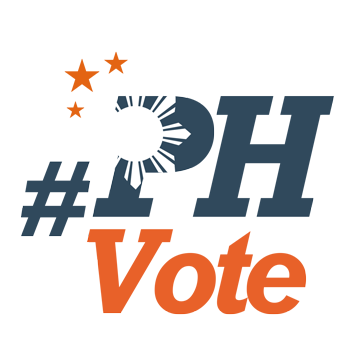 2
EXPLAINER: Pacquiao's match can be aired in PH, but...

(UPDATED) On April 9, controversial boxing superstar Manny Pacquiao will return to the ring to meet welterweight champion Timothy Bradley Jr for the 3rd time. While this event is highly anticipated by boxing fans around the world, questions arose as to whether his match can be shown live in the Philippines since the fight date falls within the election period, and Pacquiao happens to be a candidate for senator.
There is no question as to whether Pacquiao can compete in that boxing match, but showing the same on live television have legal implications, particularly on the following issues:
Will Pacquiao's boxing match constitute "election campaigning," and thus be covered by airtime and campaign finance limitations?
Will participating in a boxing match within an election period a ground for disqualification under Section 68 in relation to Section 97 of the Omnibus Election Code?
Pacquiao-Bradley bout an election propaganda?
The common concern of critics is that Pacquiao's boxing match would be akin to a political advertisement as it has the effect of promoting his candidacy.
There is a need to discuss the primordial issue as to whether the broadcast of his boxing match would constitute "election campaigning."Section 79 of the Omnibus Election Code defines "election campaign" as "an act designed to promote the election … of a particular candidate… to a public office."
The keyword that we must note is "promote" – any act that can advance, contribute to, foster, or boost a candidacy could fall under "election campaigning." Using this sweeping criterion, there is no question that a rousing imagery of the heroic Pacquiao waving the Philippine flag and valiantly fighting for his country can "promote" his candidacy, thus falling within the definition of "election campaign."
However, even if it falls within the definition of election campaigning, this does not automatically mean that his match cannot be shown in the Philippines. It only means that, as an election campaign propaganda, it has to comply with existing regulations and limitations, specifically on the aspects of airtime limitations and campaign finance.

First, this means that the live broadcast has to comply within the 120-minute per station broadcast limitation. This means Pacquiao has to account the duration of his fight against his advertisement time allocation. If Pacquaio's match would last for the full 12 rounds with 3 minutes each, that would only be 36 minutes, excluding the breaks in between. With a mindful editing and timing, the time limit would not really be a problem.
Second, it has to comply with campaign finance regulations. To give us a working figure, let us use the reported 2015 published rate cards of the country's biggest networks which averaged at P841,000 per 30 seconds. A 36-minute boxing match would have an approximate value of P60.55 million. Said amount can well be accommodated within his campaign expenditure limit of P167,218,188 (55,739,396 local and overseas voters x P3).
However, this arrangement is complicated by the fact that, as an industry practice, it is the broadcasting TV network that pays for the exclusive broadcast rights of a boxing match.
If shown to specifically benefit a candidate, the arrangement would be tantamount to an "electoral contribution," which is defined in Section 94 of the Omnibus Election Code as any "gift, donation, subscription…or anything of value…made for the purpose of influencing the results of the elections,"with the TV network assuming the role of a "contributor."
The complication comes from Section 95 (d) of the Omnibus Election Code which actually prohibits TV networks, being franchise holders, from becoming contributors to candidates.
Can Pacquiao be disqualified?
Another possible complication is the specific prohibition on the holding of boxing bouts in Section 97 of the Omnibus Election Code, which is also a ground for disqualification under Section 68, to wit:
Section 97. Prohibited raising of funds. It shall be unlawful for any person to hold...boxing bouts…for the support of any candidate from the commencement of the election period up to and including election day…
Section 68. Disqualifications. Any candidate…found by the Commission of having...solicited, received, or made any contribution prohibited under Sections…95, 96, 97 and 104...shall be disqualified from continuing as a candidate, or if he has been elected, from holding the office.
Given these, I am interested to know how Pacquiao's legal team can reason their way out of these complications. Either his decisions on scheduling this fight have not been adequately studied by his legal team, or his campaign strategy has gone wrong.
Lastly, I must note that Pacquiao filed his certificate of candidacy (COC) on October 16, 2015. Meanwhile, in the December 30, 2015, article of the Los Angeles Times, Bob Arum, Pacquiao's promoter, was quoted to have said that "the Pacquiao-Bradley deal has been verbally agreed upon by both fighters, and that contracts are being sent."
This means that when Pacquiao contractually agreed to his match with Bradley, he had already filed his COC for senator and he was expected to know the dates of the election and of the commencement of the election period. Under these circumstances, it is difficult to ascribe good faith on the part of the boxing champ. It raises suspicion that the choice of the match's date was rather politically calculated. – Rappler.com
Emil Marañon III is an election lawyer who served as chief of staff of recently retired Comelec Chairman Sixto Brillantes Jr. He is currently studying Human Rights, Conflict and Justice at SOAS, University of London, as a Chevening scholar.
Who won in the 2016 Philippine elections?
Check out the 2016 official election results through the link below:
Check out the 2016 unofficial election results for the national and local races through the links below
For live updates on the aftermath of the May 9 elections, check out our extensive
2016 Philippine elections
coverage!