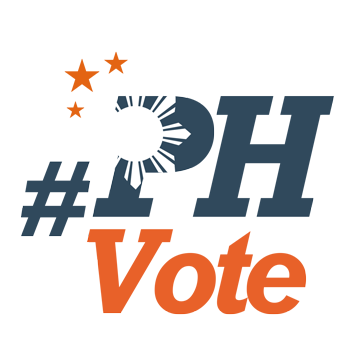 1
Duterte: Federalism allows regions to keep most of their income

ANTIPOLO CITY, Philippines – Regions with more resources to fuel their development is one promise federalism can deliver, said the tandem of Rodrigo Duterte and Alan Peter Cayetano on Monday, March 7.
Their call for a federalist form of government was one aspect of their platform the pair highlighted when they campaigned in vote-rich Rizal province.
They were received at the provincial capitol in Antipolo City by former governor Casimiro Ynares Jr, the patriarch of the Ynares politican clan. Casimiro's wife, Rebecca, is the incumbent governor seeking reelection in May.
With provincial officials and mayors in the audience, Duterte and Cayetano said local government units (LGUs) will be the primary beneficiaries of federalism.
"The most outstanding feature of a federal set-up is that our resources are ours to benefit from. If it is P100, you get P30, ipadala mo doon sa federal government (give it to the federal government), you retain P70," said Duterte.
The problem with the current unitary form of government, he asserted, is the unfair distribution of funds between the local government and national government.
Duterte on federalism: Regions can retain 70% of income for their dev't, just contribute the 30% to central gov't. pic.twitter.com/d8EnzKveAM

— Pia Ranada (@piaranada) March 7, 2016
LGUs remit all of their income to the national government and receive an Internal Revenue Allotment (IRA) – 40% of the taxes collected by the Bureau of Internal Revenue.
Duterte said the IRA is a "pittance" compared to how much funds federalism will make available to regions.
Cayetano said federalism is the only way to turn around the supposedly defective system in place.
"Lahat nangangako sa inyo ng pagbabago, pero lahat gusto pareho sistema eh. Iisang kandidato, si Mayor Duterte, ang nagsabing palitan natin ang sistema. Federalismo, ang pera ng Rizal, mapupunta sa Rizal," said the vice-presidential bet.
(Everyone is promising change, but all of them want to have the same system. Only one candidate, Mayor Duterte, is saying we need to replace the system. In federalism, the money of Rizal stays in Rizal.)
Duterte, a mayor of Davao City for 22 years, has said his experience as a local government official in Mindanao has given him the insight to propose federalism.
"Nothing short of federalism will bring peace to Mindanao," he said one of his oft-repeated mantras on the campaign trail.
He claims that separatist groups in Mindanao are likely to agree with federalism as long as key aspects of the configuration in the proposed Bangsamoro Basic Law are retained.
No Ynares endorsement
Despite the Ynareses' warm welcome of Duterte, Casimiro Ynares Jr said their family is still waiting for Nationalist People's Coalition founder Eduardo Cojuangco Jr's decision on who to endorse for president. Ynares is a member of the NPC, the second largest political party in the country, whose senior leaders endorsed Grace Poe but was questioned by some local members.
Former Rizal gov Casimiro Ynares says his family is not yet formally endorsing any presidential bet. #PHVote pic.twitter.com/6fRWNbnUTL

— Pia Ranada (@piaranada) March 7, 2016
Aside from Duterte, Liberal Party standard-bearer Manuel Roxas II and Vice President Jejomar Binay have visited Rizal, the 8th most vote-rich province of the country because of its 1.45 million registered voters.
Ferdinand "Bongbong" Marcos Jr, running for vice president, has also campaigned here.
Rebecca Ynares, Rizal governor, was not present during Duterte's visit because she was "feeling under the weather," said Mayor Ynares.
Duterte's spotlight on his federalism proposal is his latest addition to his campaign speeches. In previous speeches, he dealt heavily with his promise to suppress drugs, crime, and corruption.
He delved into explanations of federalism in provinces dominated by political clans: first in Ilocos Norte, a bailiwick of the Marcoses; second in Ilocos Sur, dominated by the Singsons; and now in Rizal where the Ynareses fill the top posts.
Some critics, including presidential bet Grace Poe, have pointed out that federalism can only further entrench political dynasties.
Asked about this con, Duterte told reporters: "That is another form. They will have to reinvent [federalism] on how to do it."
Duterte himself is, in a way, head of a political family. His daughter Sara was once Davao City mayor and is now seeking the same post. His son, Paolo, is serving as his vice mayor.
Asked about whether he will support an anti-dynasty bill, Duterte said: "I'm sure we cannot make a sweeping statement that just because they are members of a political family or clan or an elite doesn't mean to say they are not capable of running government. At the end, it's the individual."
During his speech, he said federalism will put pressure on citizens to vote for the right regional officials precisely because these officials will have more power than in the current system.
Thoughts of a fellow mayor
Antipolo Mayor Casimiro "Jun" Ynares III, a former governor and the son of Casimiro Jr, said he sees the pros and cons of federalism.
"Because of the present situation as discussed by Mayor Duterte where, number one, there is a problem with the sharing of funds between the national and local government units, different cultures mean different laws apply. For several reasons, it's favorable," he told Rappler.
But federalism without proper coordination between regions could create a confusing patchwork of policies, he said.
"For example MMDA, there's color coding. Color coding in Makati is different from the color coding in Pasig, different in Marikina. In other countries, there is a tendency to come together. Tayo dito sa Pilipinas, ang hilig maghiwalay-hiwalay (We in the Philippines prefer to be separated)," Ynares III said. – Rappler.com
Who won in the 2016 Philippine elections?
Check out the 2016 official election results through the link below:
Check out the 2016 unofficial election results for the national and local races through the links below
For live updates on the aftermath of the May 9 elections, check out our extensive
2016 Philippine elections
coverage!