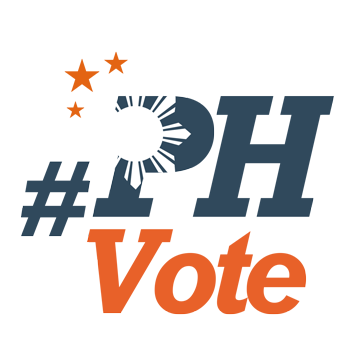 4
Decline in Grace Poe's ratings not significant – campaign manager

MANILA, Philippines – She used to be the candidate to beat, with her skyrocketing survey ratings. But Grace Poe has since seen her advantage decline in the lead-up to the 2016 presidential elections. Her camp, however, said the decline is not "significant."
Poe's rise as the top presidential contender started in June 2015, as exhibited in both Pulse Asia and Social Weather Stations (SWS) polls. Poe got 30% and 42% ratings in June, respectively. This positive feedback continued until September.
At this point, she held talks with President Benigno Aquino III, the same person who jumpstarted her career in public office in 2010. The talk, however, failed in getting Poe as the administration's vice presidential bet.
In the end, Poe chose to seek the presidency on her own – armed only with her high numbers, without any political party nor a strong campaign experience.
'Support base is stable'
Now, the February 2016 Pulse Asia and Laylo surveys show a decline in Poe's nationwide numbers, and even in her regional ratings. The February SWS survey, meanwhile, show Poe's ratings plateau at 24%, trailing behind Vice President Jejomar Binay.

Recent Pulse Asia results show it was Poe who experienced the biggest drop in voters' ratings – 4 percentage points less than in January. (READ: Poe, Binay tied at top spot in latest Pulse Asia poll)
In the Laylo survey, Poe's national ratings declined to 26% from 29%, with ±1.8 margin of error. While she was the only candidate to experience a dip in her nationwide ratings, she remained the top choice together with Binay and Davao City Mayor Rodrigo Duterte.
Her ratings also declined in all socioeconomic classes and major areas – National Capital Region, Northern/Central Luzon, South Luzon, the Visayas, and Mindanao. But it is in NCR where she had the biggest drop – from 35% in January to 28% in February.


Despite the general decline in numbers, Poe remained the top presidential choice in NCR (tied with Binay), North/Central Luzon (statistically tied with Binay), and South Luzon.
The Laylo survey also shows Poe's numbers still struggling in the Visayas, Roxas' bailiwick, and Mindanao, where Duterte hails.
But for Ace Durano, Poe's campaign manager, the decreasing numbers are not worrisome, as they are still well within the margin of error.
Durano said the recent poll results point to one thing – Poe's "strong and stable base support." Despite her fluctuating numbers, Poe remains on top.
"First, her consistent position as number 1; second, the margin of error for [Laylo survey] is ± 1.8 so the change in ratings to be considered significant has to be at least 3.6 and above. For these reasons, I can say her support base is stable," Durano told Rappler on Monday, March 7.
Political analyst Aries Arugay from the University of the Philippines, for his part, said the drop in Poe's ratings from 2015 was expected. After all, he said, there were still a lot of uncertainties then.
"Well, in June, Duterte was still uncertain of running. The law of averages applies here: 40 is too high so it's expected to go down, especially if there are other worthy candidates," Arugay said.
What seemed to be a runaway lead for Poe early on has turned into a close race with her rivals – a race growing tighter every month.
"The presidential race has become tighter. The race is expected to be very fluid given the upcoming debates and increased sorties of candidates," The Standard resident pollster Junie Laylo said.
Disqualification, messaging
Analysts and Poe's political allies point to one main reason for the decline in her numbers: her risk of being disqualified. The Supreme Court is set to decide on Poe's fate this week – whether she is a natural-born Filipino citizen and whether she complied with the 10-year residency rule for a presidential candidate. (READ: All memos in: SC to decide soon on Grace Poe case)
"We cannot deny the fact that the lingering cases in the SC are still affecting the way some voters decide," Poe's spokesman Rex Gatchalian told Rappler on Monday.
Political analyst Edmund Tayao shares that view: "Her numbers have gone down because of the disqualification case. This has become the main issue that is identified with her. There has to be some way for her to turn the discussion to more substantive issues like the key policies and programs she intends to pursue."
But more than the disqualification, Tayao said, Poe's messaging could be a factor. (READ: Grace Poe campaign: Mixed messaging, disqualification woes)
"Her messaging has not been effective enough to suggest that, beyond the disqualification issue, there's much more to consider to vote for her," he said. "This is imperative so that the public is not made to think that her being a US citizen is the only main consideration why she should or shouldn't be elevated as president."
With Poe's supposed strong voter base, Durano said all they have to do is continue reaching out to more people. "We just need to reach out to more people and places with her message of Gobyernong may Puso."
Gatchalian, for his part, said Poe would continue to strengthen her messaging – both on her eligibility and her platform.
"We are very confident though that in the coming days, as we intensify our messaging, that she is still a candidate, and when they get to hear her advocacy, we will be able to consolidate more voters behind her," Gatchalian said.
Poe has yet to maximize the time to do rounds in areas where she is weak: the Visayas and Mindanao. Aware of the situation, Poe said she would do so in the remaining months of the campaign. (READ: Can Grace Poe relive FPJ magic in Zamboanga City?) – Rappler.com
Who won in the 2016 Philippine elections?
Check out the 2016 official election results through the link below:
Check out the 2016 unofficial election results for the national and local races through the links below
For live updates on the aftermath of the May 9 elections, check out our extensive
2016 Philippine elections
coverage!