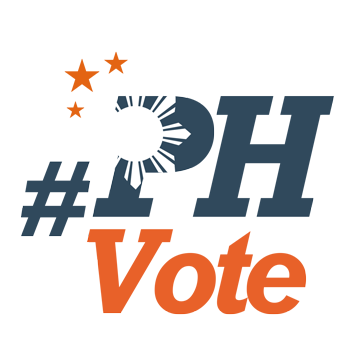 3
Given low poll ratings, is it game over for Miriam Santiago?

MANILA, Philippines – March did not start right for presidential candidate Miriam Defensor Santiago. As the campaign period entered its second month, two major pre-election surveys were released, both revealing dismal – even decreasing – support for the 3-time "presidentiable."
On March 4, Pulse Asia released its new survey that showed a 1-percentage-point decrease in the senator's voter preference rating. From 4% in February, it went down to 3% in March. This is in contrast with her running mate Senator Ferdinand "Bongbong" Marcos Jr's increasingly favorable reception among the voters. From 23% the month before, his numbers rose to 26%, tying with front runner Senator Francis "Chiz" Escudero.
And just this Monday, March 7, the Manila Standard poll revealed a very tight race, with 4 presidential candidates getting almost a quarter each of the respondents. Senator Grace Poe got 26%; Vice President Jejomar Binay, 23%; Davao City Mayor Rodrigo Duterte, 24%; and Manuel Roxas III, 22%.
If you do the math, Santiago could still get 5% but more of these voters were still undecided who to support, leaving her with only a 2% rating.

In the most recent poll conducted by Laylo Research Strategies, the number of undecided voters was consistently more than Santiago's rating throughout all areas and economic classes.

She also failed to win the favor of her supposedly stronghold, the youth sector. Only 3% of respondents aged 18 to 34 years old said they will vote for her. Poe is the top choice among the youth, with 29%.
What Miriam did or did not do?
The survey was conducted from February 24 – 4 days after the first official presidential debates – to March 1.
Political analysts previously said the debates could improve Santiago's numbers, knowing how a great debater she is. But they later conceded that the fiery and feisty senator was "not herself" during the debate, or at least was limited to its format. Obviously, this did not spike her ratings up.
At that time, too, she only had two sorties: at the University of Cebu and the University of Perpetual Help in Laguna. Throughout the first month of the campaign period, the senator was only seen by the public 3 times. Compare this to other aspirants who go out almost every day and her running mate who has sorties scheduled 6 times a week.
Check out where candidates have been during the first month of the campaign period:
Santiago is always warmly accepted in schools, but this does not necessarily translate to voter preference because some college students who attend her speaking engagements are not actually registered voters – they are aged 16 to 17 years old.
Aired or published stories about her were also very limited. Usually, reporters make do with the content of her speech – mostly humorous pick up lines or jokes – and statements from her media bureau, as the senator do not grant brief interviews after her talks.
The senator's office has been sending statements more frequently than ever, but these are only useful to text-based media. This, in effect, limits her exposure to a wider reach.
Minimum media exposure
"Even if she's popular on social media and in a lot of campuses all over the Philippines, it doesn't translate to support in terms of survey ratings. That's the tragedy of Miriam," said political science professor Jean Franco of the University of the Philippines.
She said it will be very hard for the senator to catch up, especially with her minimal exposure in television or the media. Franco also noted that her rivals don't even see her a threat.
Will Santiago win with her online popularity? "That has yet to be tested," Franco said.
"Remember [in 2013], Risa Hontiveros was also popular but she did not win. Nancy Binay was much [attacked] at that time, but she won. We don't know. People [who are] very much active on social media are not really voters, that has not been tested as much," she said.
Franco added that Santiago is not in her "prime" anymore. She said her time was in 1992, her very first presidential bid. – Rappler.com
Who won in the 2016 Philippine elections?
Check out the 2016 official election results through the link below:
Check out the 2016 unofficial election results for the national and local races through the links below
For live updates on the aftermath of the May 9 elections, check out our extensive
2016 Philippine elections
coverage!