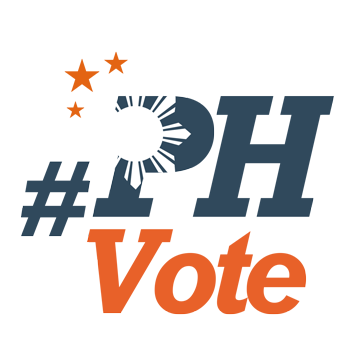 2
Analysts to Binay: Widen scope of message

MANILA, Philippines – Vice President Jejomar Binay's command votes among the poorest may remain intact, but if he wants to pull away from the other presidential bets, his message should resonate with voters outside his core base, particularly class D.
This was the advice of political analysts to the United Nationalist Alliance standard-bearer, who remains a top contender in the presidential race.
To improve his chance, University of the Philippines professor Jean Encinas-Franco said Binay needs to improve his message so that it would resonate not only with his core base, the poorest Class E.
"He needs to also go beyond 'yung simple na, 'Ako 'yung bahala sa inyong lahat' (He needs to go beyond simply saying, 'I'll take care of all of you.') It doesn't really work for everyone. It only works for a certain demographic," she said.
For his part, UP professor Aries Arugay said Binay should step up his courtship of class D.
"The D vote is mirroring the national vote….If you can convince the D vote, [perhaps] the rest of the classes would follow also," Arugay said in an interview with Rappler.
Arugay said this means Binay should place more emphasis on his plans to address traffic, criminality, drugs, underemployment and unemployment, and even relations with China across all platforms – his speeches, press releases, and political advertisements.
Based on The Standard Poll conducted by Laylo Research Strategies from February 24 to March 1, Senator Grace Poe is the most preferred candidate of class D voters at 26%.
Davao City Mayor Rodrigo Duterte is next with 24%, closely followed by Binay with 23% – a 1-percentage point improvement over the last survey period in January – and administration standard-bearer Manuel "Mar" Roxas II with 22%.

At a glance, Binay has been doing well in election surveys, though not as good as before the Senate probe into corruption allegations against him when he was Makati mayor. His latest numbers are very far from the high of 40% he enjoyed in April 2014, when he clearly dominated the pack.
With a rating of 23%, Binay ties with Senator Grace Poe (26%) and Davao Mayor Rodrigo Duterte (24%) in the Laylo survey from February 24 to March 1
Binay (25%) shares the top spot with Poe (26%) in the Pulse Asia survey conducted from February 15 to 20
Binay (29%) tops the Social Weather Stations (SWS) survey done from February 5-7
Binay has been hard at work wooing his core base, the voters who delivered his victory in the 2010 vice presidential race. This is evident in his campaign speech peppered with promises of free healthcare and education, the abolition of income tax for low income earners, and an expanded Conditional Cash Transfer program.
Based on the latest Laylo survey, most Class E voters (26%) support Poe, followed by Roxas and Duterte (23%). Binay is last at 22%, a 1-percentage point dip from January.
Better debate performance
Except for Mindanao and the Visayas, Binay's numbers improved in other major areas in the country: by 6% in the National Capital Region (28% from 22%), by 2% in North/Central Luzon (33% from 31%), and by 4% in South Luzon/Bicol (27% from 23%).
Between the two survey periods, or from February 5 to March 1, Binay went on campaign sorties mostly in areas where his numbers improved. He also has the support of former president now reelectionist Pampanga Second District Representative Glorial Macapagal Arroyo, who has directed her allies to help him. (READ: Arroyo to allies: Help Binay win)
In Mindanao, Binay's rating fell by 6% (17% to 11%), according to the Laylo survey. Franco said Binay's "lackluster" performance in the first presidential debate in Cagayan de Oro city may account for the loss.
Analysts and netizens gave Binay the lowest score in the first presidential debate. Binay and UNA had criticized the format of the debate and asked the Commission on Elections (Comelec) to change it so that the candidates would have more airtime.
According to Franco, Binay needs to redeem himself during the second presidential debate in Visayas on March 20.
"The second nationwide debate coming up on March is very important. He has to come across as a candidate who can actually win. That's where he can improve his support from other than classes D and E," she said.
'True pulse' more important
Arugay said, however, that the surveys only indicate that the presidential race is as tight as ever.
"No one has an edge. Kung tutuusin mo (If you think about it), I don't think the polls are as informative as before because it only tells us that it's going to be a very competitive elections," he said.
The Binay camp told Rappler that while the Vice President takes into account his survey numbers, the "true pulse" of the people matters more.
"Iba't-ibang mga surveys, iba't-ibang mga resulta. Ang importante ay ang tunay na pulso ng ating mga kababayan (Different surveys, different results. What's more important is the true pulse of our countrymen)," said Binay's campaign spokesperson Rico Quicho.
He said that Binay gets a warm welcome everywhere he goes, and brings with him a "clear program against poverty." – Rappler.com
Who won in the 2016 Philippine elections?
Check out the 2016 official election results through the link below:
Check out the 2016 unofficial election results for the national and local races through the links below
For live updates on the aftermath of the May 9 elections, check out our extensive
2016 Philippine elections
coverage!