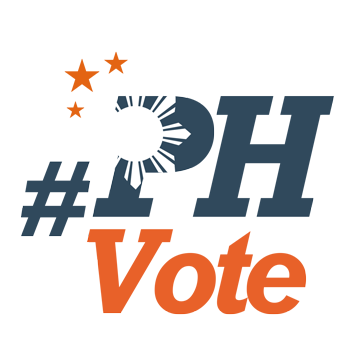 1
Roxas congratulates Poe; Binay says SC ruling won't affect campaign

MANILA, Philippines (4th UPDATE) – Senator Grace Poe's rivals for the presidency weighed in on the Supreme Court's decision allowing her to run in the May elections.
Akbayan Representative Ibarra Gutierrez, spokesman of administration standard-bearer Manuel Roxas II, said on Tuesday, March 8, that their camp congratulates Poe.
"The SC has ruled, and we congratulate Senator Grace Poe on their decision to let her run as president," Gutierrez said. "We now welcome the verdict of the people come May."
Last August, Roxas had confirmed that he was trying to convince the neophyte senator to be his running mate. But in September, Poe announced her presidential bid. (READ: Roxas on Poe's 2016 run: 'Thank you, good luck')
Meanwhile, the camp of United Nationalist Alliance (UNA) standard-bearer Vice President Jejomar Binay said the Supreme Court decision "has no bearing" on their campaign.
"This election is not about who the opponents are but who is the most prepared to address the problem of poverty. Vice President Binay is that candidate," said Binay's spokesman Rico Quicho.
"We know where we stand. And, it is solid," Quicho added.
UNA president Toby Tiangco also said they had no plans to change anything in Binay's campaign.
"No changes. VP will continue his direct dialogue with the people, in order to hear and see their problems directly and prepare for immediate solutions to uplift the lives of the poor," Tiangco told Rappler in a text message.
Davao City Mayor Rodrigo Duterte, for his part, sent this statement to media: "Good luck to Senator Grace Poe. I wish her the best."
On Wednesday, March 9, Duterte expounded, saying, "I wish her all the best. I respect it, but I don't agree with it kasi maski magtanong ka sa kahit sinong abugado, isang semestro yan, political law, kabaliktaran sa lahat ng sinasabi ng mga professor. Ang aming pagkaintindi diyan, basta pagkalabas mo sa katawan ng nanay mo, Filipino ka na." (I respect it but I don't agree with it because no matter which lawyer you ask, that's one semester, political law, it's the opposite of everything that our professors were saying. Our understanding is when you leave the body of your mother, you are Filipino.)
"You do not have to prove anything. That is a Filipino citizen. Kung tinanong sa bar 'yan 'yun ang sagot namin. (If that were asked in the bar, that would be our reply.) It will create a very chaotic condition now. Kasi nga kabaliktaran eh. (Because it's the opposite.)"
Senator Aquilino "Koko" Pimentel III, president of Duterte's party Partido Demokratiko Pilipino-Lakas ng Bayan (PDP-Laban), also said in a statement that the SC's ruling will not affect their campaign.
"We never based our plans on the assumption that Poe would be disqualified on questions regarding her citizenship and residency," Pimentel said.
"We believe the Duterte-Cayetano platform of 'Tunay na Pagbabago' will gain the support of more Filipinos as we approach the May election and we are confident that we will prevail once all the votes have been counted," he added.
In the latest The Standard Poll conducted by Laylo Research Strategies, Poe, Duterte, and Binay are "statistically tied" for first place. Roxas came in close second, while Senator Miriam Defensor Santiago trailed behind.
'FPJ, NPC happy'
Senator Vicente "Tito" Sotto III, who voted in favor of Poe in the Senate Electoral Tribunal (SET), said in an ambush interview that justice prevailed.
"Praise God...Thank you to the Supreme Court. Thank you to the Filipino people," said Sotto, who was a close friend of Poe's father, the late Fernando Poe Jr. "Sigurado akong napakalaki ng ngiti ni Fernando Poe Jr sa langit ngayon." (I'm sure Fernando Poe Jr is smiling widely up in heaven right now.)
Asked whether he thinks Poe has the presidency in the bag, Sotto responded: "I think stronger support from the people will come. I'm sure ang pinakamasayang grupo ngayon sa Pilipinas ay NPC." (I'm sure the happiest group in the Philippines right now is the Nationalist People's Coalition.)
The NPC, the country's second biggest political party, formally announced its support for Poe's candidacy on February 29.
Bayan Muna Representative Neri Colmenares, who is running for senator under the Poe-Escudero slate, said Poe's victory is the victory of all foundlings. – with reports from Bea Cupin, Mara Cepeda, Camille Elemia, and Pia Ranada/Rappler.com
Who won in the 2016 Philippine elections?
Check out the 2016 official election results through the link below:
Check out the 2016 unofficial election results for the national and local races through the links below
For live updates on the aftermath of the May 9 elections, check out our extensive
2016 Philippine elections
coverage!