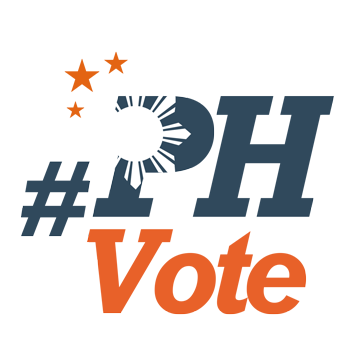 3
Escudero tops 1st, 2nd choice for VP – Pulse Asia poll

MANILA, Philippines – Senator Francis Escudero is the top primary and back-up choice of Filipino voters for vice president, according to the results of a Pulse Asia Research Incorporated survey released on Wednesday, March 9.
The ABS-CBN-commissioned national survey, conducted from February 16 to 27, asked 5,200 registered voters for their favored vice presidential candidate, and their second choice in case their primary bet drops out of the race.
Escudero and Senator Ferdinand "Bongbong" Marcos Jr tied for first place in terms of voters' first choice among vice presidential candidates, both with a preference rating of 26%.
Administration candidate Camarines Sur Representative Leni Robredo followed with 18%, and Senator Alan Peter Cayetano with 13%.
United Nationalist Alliance bet Senator Gregorio "Gringo" Honasan II and Senator Antonio Trillanes IV obtained preference ratings of 6% and 5%, respectively.
The survey also showed that less than 3 months before the May elections, only 6% of registered voters either have no candidate for vice president or refused to divulge their choice.

Pulse Asia president Ronald Holmes said Marcos and Escudero was the top choice of voters in Metro Manila (34% and 29%, respectively), the rest of Luzon (33% and 29%, respectively), Class ABC (31% and 28%, respectively), and Class D (28% and 26%, respectively).
Robredo is the top choice among Visayans, with a preference rating of 30%, followed by Escudero at 25%.
Cayetano leads in Mindanao, the bailiwick of his presidential candidate, Davao City Mayor Rodrigo Duterte, with 24% voter preference. Escudero is not far behind with 21%, and Robredo, 19%.
In Class E, the most favored candidates are Escudero (26%) and Robredo (22%).
1 in 3 voters pick Escudero as back-up candidate
20%-27% of the respondents chose Escudero as their second choice or back-up candidate in case their primary bet leaves the vice presidential race.
Senator Grace Poe is the top back-up candidate among presidential bets based on the same poll. (READ: Binay biggest gainer if Poe disqualified – Pulse Asia)
Marcos was the second choice of 17% of voters, followed by Cayetano (16%), and Robredo (12%).
"The rest would vote for either Honasan (8%) or Trillanes (8%), or would not vote for any other candidate at all (13%)," Holmes said.
Escudero is the leading back-up candidate in the rest of Luzon, the Visayas, and Classes D and E.
In Metro Manila, voters are most inclined to name Escudero (25%), Cayetano (21%) or Marcos (18%) as their alternative vice-presidential bet.
For Mindanaoans, their most favored second choice for the post is either Escudero (24%) or Cayetano (21%).
In Classes ABC, Escudero and Marcos share first place in terms of second-choice voter preferences (29% and 21%, respectively)

Escudero would be the biggest gainer if Marcos is out of the race. The poll showed that 28% of Marcos' voters would choose Escudero if the former bowed out of the race.
If Escudero withdrew from the race, most of this voters would opt for either Cayetano (23%) or Robredo (20%).
"In the case of the original supporters of Senator Cayetano and Camarines Sur Representative Robredo, a sizeable majority of them (35%) would back Senator Escudero as their second choice for the vice-presidency," Holmes said.
During the survey period, among the major issues were oral arguments in the Supreme Court on the disqualification case against Poe, the dismissal of the disqualification cases against Duterte, and the graft charges against dismissed Makati mayor Jejomar Erwin "Junjun" Binay Jr and others in connection with the alleged overpriced Makati City parking building II.
Pulse Asia said its nationwide survey has a ± 1.4% error margin at the 95% confidence level. Subnational estimates for the geographic areas covered in the survey have the following error margins at 95% confidence level: ± 4% for Metro Manila, ± 2.1% for the rest of Luzon, ± 3% for Visayas, and 2.8 for ± Mindanao. – Rappler.com
Who won in the 2016 Philippine elections?
Check out the 2016 official election results through the link below:
Check out the 2016 unofficial election results for the national and local races through the links below
For live updates on the aftermath of the May 9 elections, check out our extensive
2016 Philippine elections
coverage!