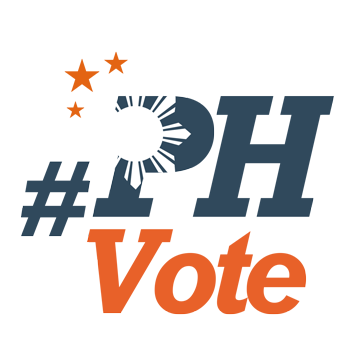 1
Duterte on governance: You have to be 'like' a dictator

MANILA, Philippines – For real change to happen in the Philippines, a leader needs to be "like a dictator," said presidential candidate Rodrigo Duterte during a forum on Friday, March 11.
"Now you might say I sound like a dictator, maybe. If you do not like it, fine, but the way you have to do it, you have to be like a dictator. Yung pagsabi mo, 'Psssst, tama na. Tama na. Stop," he told an audience of hundreds, composed mostly of college students. (The way you say, that's enough. Stop.)
Duterte was speaking at a governance and transparency forum organized by the University of the Philippines-Los Baños.
His references to a dictatorial-like rule was one aspect of his governance philosophy he explained during his one-hour speech.
Watch the entire speech here:
He explained that in the Philippines, the reality is that Filipinos have become used to thinking that "following the law is optional."
"Ganoon ang Pilipino eh, totoo ganoon. Huwag na lang tayo magbolahan (The Filipino is like that, it's true. Let's not kid ourselves). That is the reality of our lives," he said.
He gave as examples airport employees who plant bullets in the luggage of airplane passengers in order to extort from them. He pointed out that government officials, from congressmen to barangay captains, demand a share from government projects.
Duterte said his hardline approach to governance has been tried and tested in his oft-cited "exhibit A" – Davao City. (READ: Duterte, Cayetano platform focuses on crime, economy)
In his hometown, where he has served 22 years as mayor, he has enforced such laws as a curfew on drinking establishments, an anti-smoking ordinance for public places, and a fireworks ban.
He has even put a stop to loud karaoke sessions.
"Pati yang karaoke, 'yung minus one diyan sa kanto-kanto, akala mo naman putang-ina, 'Psssst! Ang kapit-bahay mo, natutulog na, 'yung iba nag-aaral, 'yung iba may mga anak. Stop it. Stop.' Isang salita lang," he said.
(Even the karaoke, the minus-one sessions on the street corners. 'Pssst! Your neighbor is sleeping, others are studying, others have kids. Stop it. Stop.' Just one word.)
This garnered him enthusiastic applause from the youthful crowd.
"Ang sabi nila, diktador ako. Of course I have to be a dictator, anak ka ng...but I will not stay beyond my terms. Sabi mo diktador ako na mayor, eh walang naniniwala eh," he said.
(They say I am a dictator. Of course I have to be a dictator, son of a...but I will not stay beyond my terms. You say I am a dictator-mayor. Well, because nobody will believe me otherwise.)
But in previous statements, he emphasized that though he is a hardliner, he will not be a dictator.
He has also said he won't ban smoking or impose a curfew on drinking if he is president.
"That is the responsibility of local government officials, not mine," he has said.
'No abuses'
He and his supporters, including Davao City residents themselves, have justified Duterte's iron-fisted approach by explaining the chaotic state of Davao City before Duterte's mayorship.
The Mindanao city was once known as the "murder capital" of the country because of the many armed groups waging war against each other on its streets.
"He really made a difference," said my seat mate at the forum, a Davao City native now working for the government.
Duterte's strongman-type of governance approach also made itself apparent with his other statements – statements that he often makes while on the campaign trail.
For instance, he said he will close down Congress and declare a revolutionary government if senators and congressmen decide not to approve his proposed budget unless he brings back the controversial pork barrel system.
"If we reach that scenario, what do you think will happen? I will declare a revolutionary government. I will close Congress. Then I will tell them, we will talk elections about two years from now. We will amend the Constitution. I will call for a constitutional convention and that's it. They better not threaten me with impeachment," he said.
He has also said he will grant pardon to military and police who face charges for killing criminals even if they did so in accordance with the law. Duterte pointed out that "there are instances when police can kill: if you find your life is in jeopardy."
But he emphasized that a policeman or soldier found abusing this policy will face retribution.
"I can guarantee you, I will never ever allow abuses by military or the police," he said.
He claimed that the Davao City police are the "most behaved" in the country.
Thoughts on Duterte
Duterte was the campus' crowd-drawer that day. The venue of the forum was jam-packed with students and Los Baños residents, requiring the organizers to turn away some people who had lined up the entire afternoon.
Sophomore economics student Gian Hernandez said the line of people hoping to watch Duterte was much longer than the line of people during the forum featuring Jejomar Binay as guest speaker.
Hernandez, who will vote for the first time this May, thinks Duterte can work on his demeanor which he says is "unpresidential."
But he decided to attend the forum to get to know Duterte more.
"We are a people clamoring for change and may ino-offer si Duterte na talagang alternatibo sa kung ano yung nangyayari ngayon sa kasalukuyang administrasyon. I think I am willing to give Mayor Duterte a chance maging presidente ng Pilipinas," he said before the forum.
(We are a people clamoring for change and Duterte is offering a real alternative to the current administration. I am willing to give Mayor Duterte a chance to be president of the Philippines.)
Greater sin
Meanwhile, human ecology student Iman Quinnoñes, said his opinion on Duterte is set.
"Wala na. Never ko na siya ivo-vote. Kasi mayroon nang rumors na talagang pumapatay siya ng tao…Kung titimbangin natin, pumapatay sa nagnanakaw ng pera. Sabihin natin less sin yung pagiging corrupt sa pagpatay sa tao," he said.
(Nothing. I will never vote for him. Because there are rumors that he has really killed people. If we weigh the two: a murderer and a thief, we can say being corrupt is less of a sin than killing.)
Duterte has denied any involvement in extrajudicial killings. He has, however, admitted ordering the shooting of criminals who refused to surrender to law enforcers as Davao City mayor.
He has challenged former justice secretary Leila de Lima and others claiming his involvement in unlawful killings to present a case in court. – Rappler.com
Who won in the 2016 Philippine elections?
Check out the 2016 official election results through the link below:
Check out the 2016 unofficial election results for the national and local races through the links below
For live updates on the aftermath of the May 9 elections, check out our extensive
2016 Philippine elections
coverage!