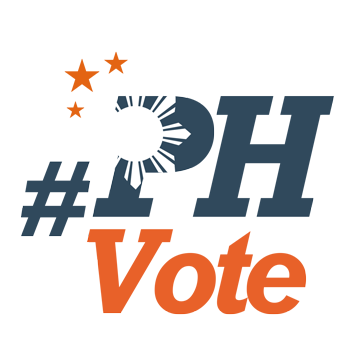 1
The Scrum: Beyond citizenship, issues that Grace Poe has to answer

The gods of Padre Faura have decided. Senator Grace Poe has cleared legal hurdles to her presidential bid. Let's move on, and move forward.
We have focused far too long on her citizenship. Less than two months before election day, we still have a vague idea of how a Poe presidency would be like. A new survey conducted even before the SC ruling show it is a very likely possibility that she will replace President Benigno Aquino III, barring surprises that will change the trajectory of the campaign and assuming her unconventional political machinery delivers.
Poe has largely gotten away with motherhood and non-committal answers to hard questions that anyone who aims to occupy Malacañang should have categorical answers to. She was praised for her performance at the first presidential debate held in Cagayan de Oro, but, like other candidates, several of her policy positions were unclear, if not too ambitious, that they appeared to be, in the words of Senator Miriam Santiago, "promises in the sky."
We should ask how she is going to implement her plans in handling conflict with China over the West Philippine Sea (South China Sea), the Enhanced Defense Cooperation Agreement (EDCA), and peace talks with the Moro Islamic Liberation Front (MILF). These are issues on sovereignty and security that will not only affect the country but the entire region.
"Kausapain natin ang (Let's talk to) China constructively, but let's take a leadership position in the ASEAN so that we can follow a particular code of conduct that can be followed by other countries in the ASEAN," she said during the first presidential debate in Cagayan de Oro.
She also said previously that she will pursue the country's arbitration case against China, sending a signal that she will continue the general track the Aquino administration has taken – including pressing ASEAN to take a more active role in managing the regional dispute – except that she wants to have better engagement with China. But what does a better engagement mean? What will a Poe presidency offer China that the Aquino presidency has not tried?
How Poe intends to implement the EDCA, if she will implement it at all, is also unclear. A few days after it was revealed that China has deployed missiles on a South China Sea island, she appeared most interested in rent fees.
"Dapat talaga dumaan ito sa Senado para masuri kung ito ba'y bagong kasunduan o hindi.... Ano'ng p'wede nating makuha sa kasunduang ito? Oo, nariyan sila. Isang bigatin na p'wede tayong bantayan. Pero naalala ba ninyo? Noong nandito ang base militar, kahit papano binabayaran tayo ng mga Amerikano. Pero ngayon dahil dito sa EDCA, libre ang kanilang pagiging dito," she said during the same debate.
(It should have passed through the Senate to scrutinize if it's a new agreement or not.... What can we get out of the agreement? Yes, they (US troops) are there. A superpower that can aide us. But do you remember? When they had bases here, they were at least paying rent. Because of EDCA, they will be staying in the country rent-free.)
As China and the United States compete for dominance in the region, Poe should also be asked about her position on the US-led Trans-Pacific Partnership and proposals to amend the Constitution to scrap restrictions to foreign ownership. How about China's "One Belt One Road"?
On the Mindanao peace process, Poe does not approve of the current track of the peace talks that will force MILF – the dominant Muslim rebel group – to lay down their arms. But beyond saying she wants a more inclusive process, she has so far failed to explain the direction she intends to take.
"Ang nais ko po ay magkaroon ng isang trasparent, inclusive, at sustainable na pag-uusap at kasunduan. Kailangan talaga sa pagbuo ng kasunduan, kailangan isama lahat ng grupo. (What I want is to have transparent and sustainable talks. To form an agreement, we have to include all groups.) MILF, MNLF. Lahat ng mga grupo hindi lang Maguindanaoans, kundi Tausug, Maranao, Badjao, IPs, Christians," she said.
Is Poe going to discontinue ongoing talks and start from scratch? What is the scenario where she can set aside agreements with the MILF but at the same time keep the ceasefire and the group's cooperation at a time when the Islamic State (ISIS) seeks to expand to the Philippines and Southeast Asia?
And what about her recently announced plan to assign a room in Malacañang that will be dedicated to monitoring the country's peace and order situation? Isn't that the job of mayors and the police?
The senator likes to enumerate a laundry list of projects shewould fund. During the debate in Mindanao, she promised to pour more money into the military.
"Kahit na maliit na bansa tayo ikumpara natin sa China. Bakit ang Singapore puwede nila palakasin ang kanilang military? Hindi sila basta-basta inuuto ng mga ibang bansa. Kaya din natin 'yan. Unti-unti palakasin natin ang ating military," Poe said during the presidential debate.
(It doesn't matter if we are smaller than China. How come Singapore can strengthen its military? They are not easily bullied by other countries. We can also do it. Little by little, we will strengthen our military.)
But is a promise to match Singapore's funding for its military even realistic? The small state had an annual military budget of US$8 billion to $10 billion in the past 5 years. The Philippines spent an average of about $3 billion in comparison.
For Mindanao, she promised to fund the following: irrigation and subsidies to farmers, the P70-billion Mindanao rail project, 2,000-kilometer of cemented roads, rehabilitation of Angus and Polangui dams to address electricity problems in Mindanao, temporary jobs, and tourism.
The list is expected to grow longer after the debates in the Visayas next week and Luzon next month.
Responding to Santiago's dismissal of her ambitous plans, Poe said: "Napapanahon na na magkaroon ng isang bagong perspektibo. Marami diyan ang namumuno na noon bilang pangulo. Matagal na sila sa gobyerno. Marahil hindi na sila nag-iisip ng ibang paraan para makatulong sa kababayan."
(It's time to have a new perspective. Many of those who served as president have been in government for a long time. Perhaps they did not attempt new ways to help the people.)
Sure, we want our leaders to dream and set a direction for the country, but motherhood statements won't get us anywhere. Setting very high expectations during the campaign, if not based on carefully studied laws and numbers, will only translate to public disappointment if and when the candidate is elected. Grace Poe is no exception. – Rappler.com
"The Scrum" is Rappler's take on issues and personalities of the 2016 elections. Derived from a media term that refers to reporters surrounding politicians to press them to answer questions and respond candidly, "The Scrum" hopes to spark smart conversations on politics and election.
Who won in the 2016 Philippine elections?
Check out the 2016 official election results through the link below:
Check out the 2016 unofficial election results for the national and local races through the links below
For live updates on the aftermath of the May 9 elections, check out our extensive
2016 Philippine elections
coverage!