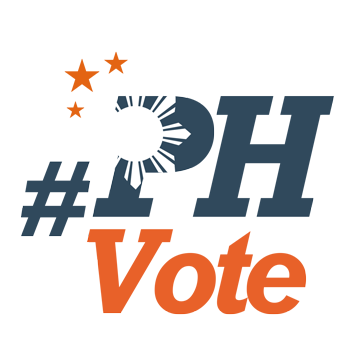 8
7 sectors set agenda for Senate bets in forum

MANILA, Philippines – Representatives of marginalized sectors raised their agenda points to candidates in a forum on Monday, March 14.
The forum, "Ang Kailangang Boses," was hosted by Task Force Eleksyon, a coalition of electoral reform advocates, in Ateneo de Manila University.
There were 7 sectors present at the forum: labor, overseas Filipino workers (OFWs) and migrants, internally-displaced persons (IDPs), detainees or persons deprived of liberty (PDLs), persons with disabilities (PWDs), farmers, and indigenous peoples (IPs).
Below are the agenda points they presented to the senatorial candidates:
Labor sector

Eliminate or greatly reduce the widespread practice of contractualization/outsourcing programs employed by industries

Support policies for a living wage

Support legislation that will respect and strengthen freedom to organize labor unions

Craft policies and strategies to ensure dignified and secure jobs for all
The labor sector was represented by Alnem Pretencio, vice president of the Philippine Airlines Employees Association, who said the senatorial candidates should address the problems that have long plagued laborers.
Pretencio said so far, all national candidates have only expressed their position on contractualization and outsourcing through motherhood statements. He added that unemployment and inflation continue to be used as excuses against granting a living wage hike. (READ: Labor groups ask SC to abolish regional wage boards)
Pretencio also said only 250,000 out of 20 million wage workers are covered by collective bargaining agreements because the right to organize unions, to engage in collective bargaining, and to strike are wantonly violated by employers. (READ: Metro Manila needs more labor law compliance officers)
Finally, he called on candidates to be more proactive in job creation instead of relying on the entry of foreign investments and merely focusing on job facilitation such as job fairs.
OFW / Migrants sector

File and prioritize bills that uphold the dignity of OFWs like the Money Claims Bill, the Magna Carta of Seafarers and the Freedom of Information Bill

Ratify international treaties that improve the welfare of OFWs

Oversee the implementation of laws and programs concerning OFWs so that they are fully protected prior to departure, while in transit, upon arrival, and in the journey back to the Philippines

Provide support for OFW families

Ensure that pro-OFW programs and services are given adequate funding

Allow participation of

Filipinos overseas

in governance

The OFW sector was represented by Center for Migrant Advocacy Executive Director Ellene Sana. Sana said working abroad continues to be a forced option rather than one of free choice.
She also said support for OFWs are lacking. Sana said there are OFWs in 232 countries but there are embassies and consulates in only 80 of them, proving troublesome when there are criminal cases involving Filipinos abroad (READ: 20 years later, OFWs, activists remember Flor Contemplacion).
Aside from this, Sana said OFWs need a means to reach their government for help when they are abused by their employers. A point of concern, she said, is that majority of OFWs work in Middle East countries, a number of which have poor human rights records. (READ: Mary Jane Veloso and the female victims of 'labor export')

A large number of OFWs work as domestic helpers, around 98% of whom are female. This puts them in a vulnerable position, she said.
Data from the Philippine Overseas Employment Agency shows that in 2014, there were 885,441 OFWs in the Middle East, or 48% of all OFWs deployed worldwide. However, the OWFs in the Middle East account for only 22% of all OFW remittances. (READ: Time to rethink our OFW policy in the Middle East)
Sana said senators, as part of their mandate, should monitor if host countries are compliant with labor laws and international treaties.
Internally-displaced persons (IDPs) sector

Provide permanent houses in locations conducive to livelihood

Guarantee peace and security for their communities and families

Improve health access and sanitation facilities in transitory sites

Bring justice for victims of the Zamboanga siege by holding the persons responsible accountable
The IDP sector was represented by Relinda Montimor of the Ateneo de Zamboanga University Recovery Assistance Program. Montimor called for permanent homes and livelihood as many IDPs need help rebuilding their lives.

Montimor stressed the urgency of addressing the needs of IDPs, particularly those in Zamboanga as it has been 3 years since 14,322 individuals fled areas affected by the Zamboanga siege.
Montimor also said those responsible for the Zamboanga siege should be held accountable as this caused the displacement of many people.
According to data on the Philippines from the Internal Displacement Monitoring Centre, as of May 2015, there are at least 119,000 IDPs due to the conflict in Mindanao and 5,787,000 due to disasters.

Detainees / Persons deprived of liberty (PDLs) sector

Improve the Philippine Corrections Systems

Formulate sound policies and rules on corrections, penology and jail management, and rehabilitation and restoration

Fully implement the New Good Conduct Time Allowance Act (GCTA)

Fully implement Republic Act 10575 or the Bureau of Corrections Modernization Act of 2013

Upgrade and rehabilitate prisons nationwide

Craft a law on handling convicted inmates with serious illnesses

Craft a law to improve the president's capacity to grant clemency

Create an Internal Affairs Service to handle administrative cases of erring custodial and civilian personnel

Ensure post-release programs

Coordinate closely with law enforcement operatives for the confiscation of contraband
The detainees sector was represented by Purisima Miranda of the Philippine Jesuit Prison Service. Miranda told the senatorial candidates that they should do something about jail congestion.
According to data from the Bureau of Jail Management and Penology (BJMP), as of January this year, the entire BJMP jail system has 464 jails that can house 18,881 detainees. However, there are a total of 99,120 detainees, resulting in a congestion rate of 425%.
Out of the 99,120 detainees, 96,516 (or 97%) have yet to be given final judgment.
Miranda also said there needs to be better mechanisms for granting clemency. Since only the president has the power to grant clemency, it becomes seemingly arbitrary, she said.
| | | | |
| --- | --- | --- | --- |
| President | Prisoners granted clemency | Years as president | Average per year |
| Benigno Aquino III | 60 (as of posting) | 6 | 10 |
| Gloria Macapagal Arroyo | 1,400 | 9 | 155 |
| Joseph Estrada | 600 | 3 | 200 |
| Fidel Ramos | 700 | 6 | 116 |
| Corazon Aquino | 400 | 6 | 66 |
| Ferdinand Marcos | 3,000 | 21 | 142 |
According to their data, President Benigno Aquino III has only granted clemency to 60 prisoners, the lowest number in recent history, or an average of 10 prisoners a year.
Another agenda point for detainees is they want the Department of the Interior and Local Government to be involved as detainees need assisstance when being reintegrated in society. Miranda said former detainees suffer from social stigma and have trouble being accepted by communities and finding work because of their criminal records.
Miranda also called for increased wages for jail employees to dissuade them from collaborating with inmates in terms of bringing in contraband. (READ: IN PHOTOS: Drug lords, murderers, and high living in Bilibid)
Persons with disabilities (PWDs) sector

Provide inclusive education, especially for children and youth with disabilities

Provide employment, livelihood training with post-tech supervision, and funding opportunities for setting up businesses as means of empowerment

Provide a barrier-free environment more accessible to PWDs

Enforce laws and executive orders that benefit PWDs

Create programs for poverty alleviation and inclusive growth
The PWD sector was represented by Tahanang Walang Hagdan president Manuel Agcaoili. Agcaoili said that the senatorial candidates should see through the full implementation of the Magna Carta of Persons with Disabilities (RA 7277).
In particular, Agcaoili said there is a need to rectify the outdated 1.5 million government estimate of the number of PWDs in the country in the 2010 census, and the 2010 estimate of 10% ratio of PWDs to population of the World Health Organization (10 million). Agcaoili said the Department of Health should update these statistics.
Agcaoli also said only 106,000 out of 3 million PWD children and youths are enrolled in schools. He asked the senators to pass the Inclusive Education Bill.
Accessibility is another problem for PWDs that senators should address. According to Agcaoili, the Accessibility Law (BP 344) has to be fully implemented for infrastructure and transportation to be more PWD-friendly. These would give PWDs better access to education and employment.
Farmers sector

Extend the Comprehensive Agrarian Reform Program Extension with Reforms (CARPER) law

Enact the Coconut Farmers and Industry Trust Fund (Coco Levy Bill)

Pass the National Land Use Act

Enact the National Food Security Bill
The farmers sector was represented by PAKISAMA president Ireneo Cerilla. Cerilla pointed to several bills meant to help the 12 million farmers and fisherfolk that constitute about 70% of the country's rural poor.
He said senatorial candidates should first work on extending the CARPER.
Based on data from the Department of Agrarian Reform, the government has redistributed approximately 4.7 million hectares of land to around 2.8 million agrarian reform beneficiaries as of 2014.
Cerilla said that an estimated 1 to 1.5 million hectares have circumvented and evaded agrarian reform through illegal land conversions and corporate land grabbing. This is why Cerilles said they also want the establishment of an Agrarian Reform Commission that will review the actual accomplishments of the program and investigate the cases of circumventions and evasions.
The next is the enactment of the Coconut Farmers and Industry Trust Fund (aka the "Coco Levy Bill") to help 3.5 million small coconut farmers and their families.
Cerilla said enactment of the coco levy bill is meant to help reduce poverty, enable small coconut farmers to participate in the developing coconut industry, create a trust fund, and establish coconut-based community enterprises in 68 coconut-growing provinces.

The House of Representatives passed the Coco Levy Bill. However it hit a snag at the Senate level. According to Cerilla, Senator Cynthia Villar, chair of the Senate committee on agriculture, blocked the measure.

Another bill important to the sector which was blocked at the Senate level is the National Land Use Act (NLUA). The bill was first filed in 1992. Since then, several laws on land use have been passed but Cerilla said these laws are sectoral in approach, leading to conflicts.
Aquino certified the billl as urgent in 2013 but PAKISAMA attributed its non-passage to vice presidential candidate Senator Francis Escudero.
The farmers sector is also pushing for the passage of the National Food Security Act (HB 606) filed by vice presidential candidate Camarines Sur Representative Leni Robredo.The proposed legislation aims to institutionalize a food purchase program where the government will source at least 30% of supplies for a national feeding program from small-scale producers.
Cerilla said the bill would provide constant demand and revenue for small-scale farmers who cannot compete with big industry producers. The program is modeled after the Zero Hunger program of Brazil.
Indigenous peoples (IPs) sector

Ensure the protection of ancestral domains and the awarding of Certificates of Ancestral Domain Titles

Provide food security

Create laws for the rehabilitation and preservation of environmental resources

Provide IPs with improved access to government services
The IP sector was represented by PASAKAMI Chairman Romeo Canuyan, a Mangyan. Canuyan said the issue of IPs is primarily related to land ownership, food security, lack of government consultation with the community, and the difficulty of access to government services.
Canuyan said he hopes lawmakers would strive to protect forests as IPs are among the most immediate victims of climate change. (READ: Indigenous peoples to world leaders: We carry the burden of climate change)
Citing a a 2014 report by Kalipunan ng mga Katutubong Mamayan ng Pilipinas, the International Work Group for Indigenous Affairs said there are 281 approved applications for large-scale mining operations covering at least 532,356 hectares of indigenous lands on top of already ongoing operations. The report estimated the potential displacement of 100,000 people from 39 indigenous groups.
The report also said various energy projects are also impacting the lives of IPs. The Jalaur River Multipurpose Dam in Panay, for instance, threatens the livelihood of around 17,000 people of the Tumandok. The Laiban Dam, meanwhile, threatens to displace around 21,000 Agta, Dumagat, and Remontado people in Rizal and Quezon provinces.
Senators' response
There were 7 senatorial candidates present at the forum: resigned Akbayan representative Walden Bello, Valenzuela Representative Sherwin Gatchalian, former senator Richard Gordon, human rights lawyer Lorna Kapunan, labor lawyer Ramon Montaño, Leyte Representative Martin Romualdez, and Pasig City Representative Roman Romulo.
The senators pledged to support the sectors in their concerns should they be elected into the Senate. Their general sentiment is that there are already laws and bills that are meant to uphold the rights of the sectors, but there is a lack of political will to fully implement them.
Several of them also said they have actively supported these sectors in the past. For his part, Bello, who said his platform includes security of tenure and land reform, cited his role as one of the authors of CARPER; Montaño mentioned his track record as a labor rights lawyer.
Gatchalian cited the worker's affairs office and the tripartite industrial peace council in Valenzuela City. Bello lauded Gatchalian and Romualdez for their support for OFWs as members of Congress.

Task Force Eleksyon earlier called for public issues to be centered on the issues and concerns of the people and not on the personalities of the candidates. (READ: Election watchdogs' appeal: Talk about issues, solutions).
Xavier Alpasa of the Task Force Eleksyon Secretariat said the people and their concerns, not the candidates, should be at the forefront this election season. – Rappler.com
Who won in the 2016 Philippine elections?
Check out the 2016 official election results through the link below:
Check out the 2016 unofficial election results for the national and local races through the links below
For live updates on the aftermath of the May 9 elections, check out our extensive
2016 Philippine elections
coverage!