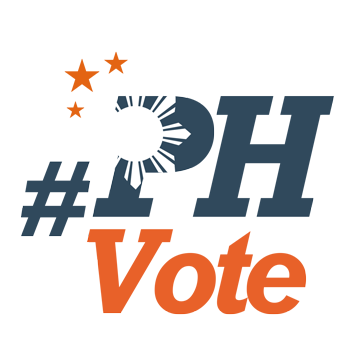 2
Roxas in Pangasinan: Old political foes turn into new allies
PANGASINAN, Philippines – It is said that in politics, there are no permanent alliances. This one is the reverse: There are no permanent rivals, only permanent interests. Take for instance, Liberal Party standard bearer Mar Roxas' newest ally in Pangasinan.
Bea Cupin files this video blog.

BEA CUPIN, REPORTING: The Liberal Party campaigns in the vote rich province of Pangasinan Monday, hours after a new presidential poll shows standard bearer Mar Roxas and running mate Leni Robredo's numbers rise between 4 and 5 percentage points.
Roxas is in a good mood during his first stop in the province – a fish market, where he talks about his plans for the fishing industry in the province.
In Pangasinan Roxas nabs the support of politicians from here and neighboring provinces, including that of Governor Amado Espino, Jr., formerly of the Nationalist People's Coalition.
It's an interesting mix.
Espino, after all, walloped LP's Hernani Braganza, in a lopsided 2013 gubernatorial race.
Barely 3 years later, the two support the same presidential candidate.
It's now the turn of Espino's son to run for governor against NPC's Mark Cojuangco, son of founder Danding.
The older Espino, meanwhile, is challenging Cojuangco's wife Kimi for 5th district representative.
Roxas and the LP are also allies with the De Venecias, an entrenched political family in the province.
In Urdaneta, the LP coalition holds another proclamation rally with no less than party chairman and chief campaigner President Benigno Aquino III.
Both Aquino and Roxas won in the province in 2010 but the landscape may have changed.
Other presidential bets have been frequent visitors to the province.
Aquino makes it a point to make clear distinctions between his bet and his rivals.
The ruling party's message here, as in every other province they go to, the administration's projects and programs, and why it's important to make sure they continue.
Foes turned friends, bitter rivals turned teammates. In a tight presidential race, every single vote counts.
Bea Cupin, Rappler, Pangasinan. - Rappler
Who won in the 2016 Philippine elections?
Check out the 2016 official election results through the link below:
Check out the 2016 unofficial election results for the national and local races through the links below
For live updates on the aftermath of the May 9 elections, check out our extensive
2016 Philippine elections
coverage!